Nuove librerie audio KRONOS: 3 nuove librerie da KApro, 1 nuova libreria da KARO e 2 aggiornamenti da Kelfar
KApro
KApro ha appena pubblicato 2 Librerie sonore EXs ed 1 KRS.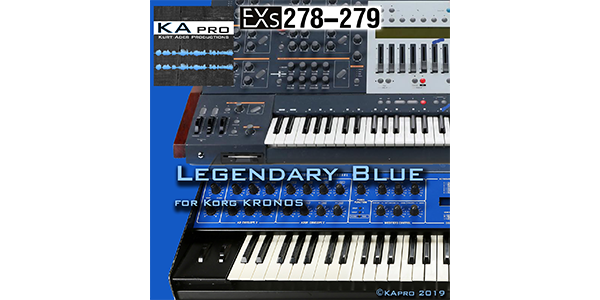 EXs278-279 Legendary Blue
(US$99.00)
Contenuto: circa 3.18GB di Samples PCM, 128 Programs, 155 Stereo Multi-samples
"Legendary Blue" è una libreria sonora per KRONOS che comprende gli accurati campionamenti di 4 sintetizzatori "Blue" di fabbricazione tedesca.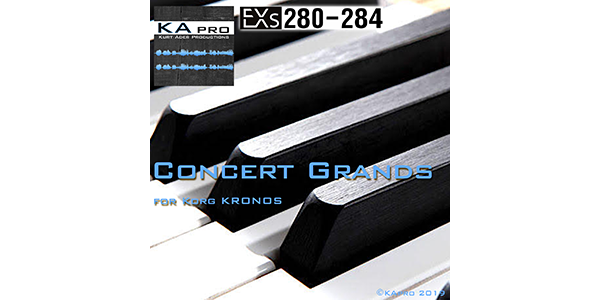 EXs280-284 Concert Grands
(US$29.00)
Contenuto: circa 8.29GB di Sample PCM, 256 Programs, 94 Stereo Multi-samples
"Concert Grands" è una vasta collezione di pianoforti a coda e verticali.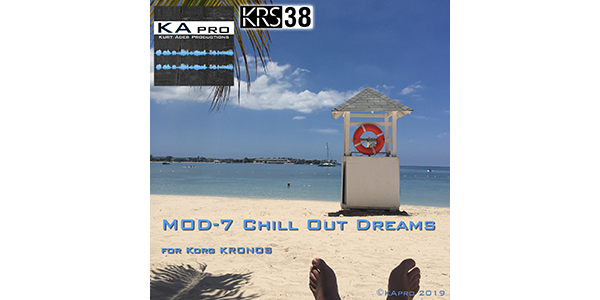 KRS-38 MOD-7 Chill Out Dreams
(US$19.00)
Contenuto: 32 Programs
"MOD-7 Chill Out Dream" nuovi Program realizzati programmando opportunamenti i motori di sintesi interni di KRONOS (MOD-7 and AL-1).
KARO
KARO Ha appena pubblicato una nuova libreria sonora EXs per KRONOS.
EXs163 Empire of Choir
(Offerta speciale: US$99*, prezzo regolare: $129)
(*l'offerta speciale può terminare senza ulteriori avvisi)
Contenuto: circa 1.8GB di Sample PCM, 20 Programs, 23 Stereo Multi-samples
EXs163 "Empire of Choir" una libreria sonora sempre utile quando sia necessario il carattere inimitabile della voce classica umana con il suo timbro puro e naturale.



Kelfar Technologies
Kelfar Technologies ha appena aggiornato 2 delle loro librerie già pubblicate.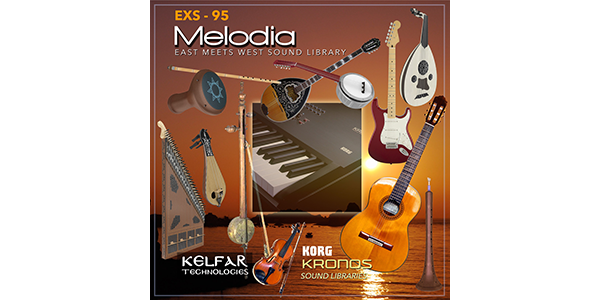 EXs95 Melodia
(US$249.99)
Oltre agli autentici strumenti mediorientali per lo stile musicale orientale Sha'abi e altri stili, la nuova libreria comprende strumenti a pizzico, fiati di legno, archi e archi. I tastieristi possono produrre una vibrante miscela di autentici strumenti etnici per Sha'abi e altri stili musicali orientali.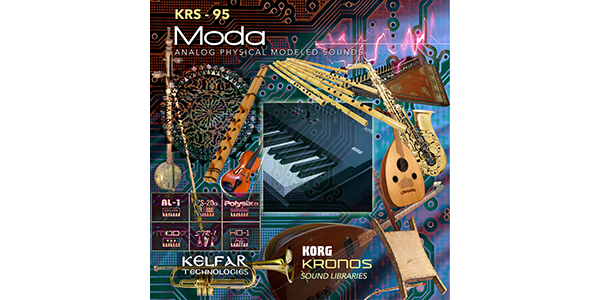 KRS-95 Moda
(US$100.00)
Questa libreria include le timbriche standard della musica occidentale (inclusa una vasta collezione di suoni di chitarra) e le arricchisce con i suoni del Medio Oriente: libanese, siriano, greco, armeno, assiro e iracheno, Sha'bi, * stile Gipsy dal deserto * , e molti altri. Questa selezione comprende strumenti come: Zourna, Kanon, Oud, chitarre arabe, archi per orchestra araba, chitarra gitana, Nay, Bouzoki e molti altri.
Informazioni sui prodotti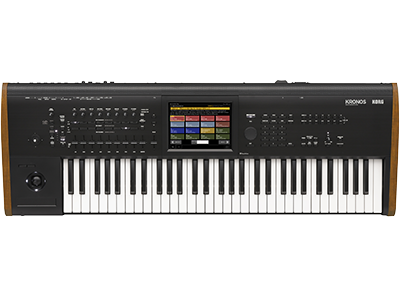 KRONOS
MUSIC WORKSTATION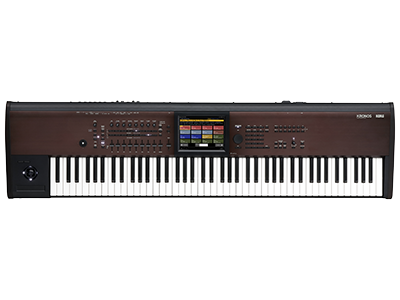 KRONOS LS
MUSIC WORKSTATION