Mise à jour - la mise à jour système Grandstage v2.0 est disponible !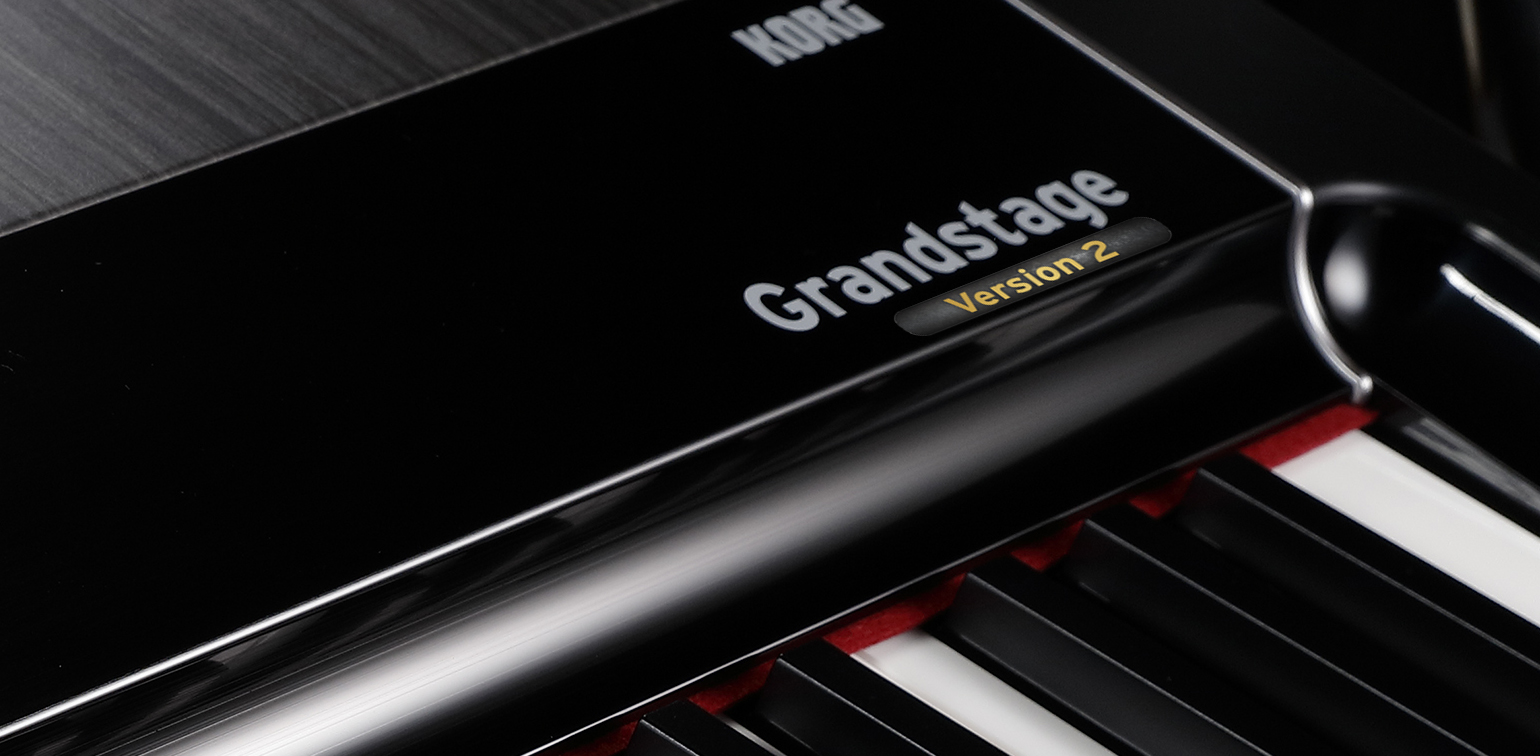 KORG Grandstage Ver.2.0 fait évoluer cet instrument vers un clavier de scène encore plus développé en ajoutant plus de 60 sons, y compris des sons standard que vous avez entendus dans les chansons les plus célèbres du passé ainsi que des sons distinctifs traités par effet. La version 2.0 est une mise à jour gratuite pour tous les claviers de scène existants.

Pour les détails sur les nouveaux sons, reportez-vous au document " Grandstage Sound Name List (for System v2.0)" (PDF).

Au menu :
64 sons de signature uniques ont été ajoutés pour élargir la gamme des variations de timbre.

Piano: Un piano de type cinéma qui crée l'atmosphère d'une scène de film, un piano qui sonne à la radio, et un son de piano épais qui combine des synthés et des sons électriques.
E.Piano: Inspiré par les sons caractéristiques de nombreuses chansons célèbres telles que Wobble Wah et Distortion, des variations d'effets uniques que l'on ne trouvait pas dans les préréglages précédents.
Clav: Combinaison d'effets uniques tels que Comp, Talk Mod, Wah + Distorsion.
Organ: Un son d'orgue qui correspond aux caractéristiques des genres musicaux tels que le Funk, le Blues, le Gospel.
Strings, Brass: Des cuivres brillants qui sonnent bien même dans l'orchestre, et des cordes de synthétiseur vintage nostalgiques.
Synth, Bell/Guitar: Des nappes modulées pilotés par LFO, des sons qui correspondent à la musique actuelle.
SFX: Nombreuses variations de SFX qui peuvent être utilisées entre les musiciens sur scène



Requirements
- A FAT32-formatted USB storage device, such as a USB flash drive. 40MB or more free space.
- A computer with a USB port.

How to update
This download contains the PDF files. Please read these files for full update instructions and release notes.
Nous avons également préparé une vidéo sur la manière de mettre à jour le système.
Information produit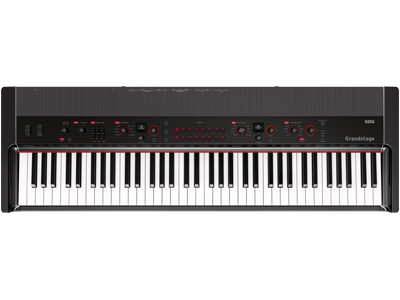 Grandstage
PIANO DE SCÈNE