Nieuws Updates - Pa700, 1000 en Pa4x systeemupdaters nu beschikbaar!
We zijn verheugd updates voor de KORG Pa-serie profesional arrangers te kunnen aankondigen, met daarin nieuwe features, verbeteringen in het algemeen en bugfixes. Check a.u.b. de bijgevoegde instructions met betrekking tot het inladen van de nieuwe besturingssoftware.

Deze nieuwe besturingssoftware omvat de volgende nieuwe features:

Arranger
Selecteer een Fill met de combinatie van Auto Fill + Variation. Fills zijn frases die kunnen worden gebruikt voor de overgang tussen twee secties binnen een song. Hun dichtheid (druk of wat rustiger) komt overeen met die van de Variations met dezelfde nummering.

Aanbevolen gebruik van het Style Element
Fill 1 (laagste dichtheid)
Fill 2 (middelmatig lage dichtheid)
Fill 3 (middelmatig hoge dichtheid)
Fill 4 (hoogste dichtheid)

Wanneer een muzikale situatie een verandering verlangt, druk dan tegelijkertijd op de toets AUTO FILL en de toets VARIATION waarvan het nummer overeenkomt met de Fill die je wilt gebruiken. Stel: je wilt Fill #3 gebruiken, druk dan tegelijkertijd op de toetsen AUTO FILL en VARIATION 3.
*Desgewenst, kies een andere Variation voordat de Fill is beëindigd.

Sampling
Toegenomen maximum aantal gebruikerssamples.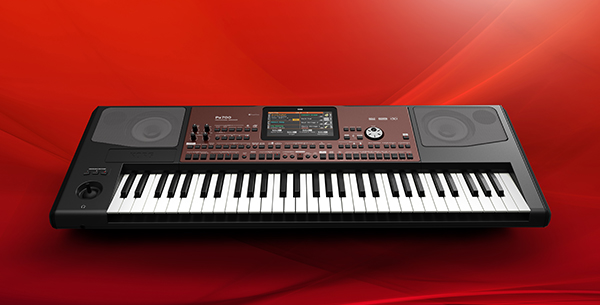 Pa700 System Updater Version 1.3.0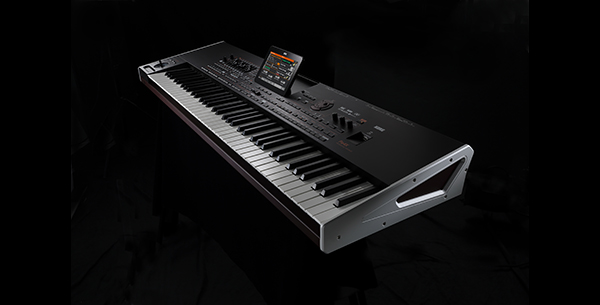 Pa4X System Updater Version 2.2.0
*Do not try to load this System Updater in instruments other than Pa4X ORIENTAL!
*Do not try to load this System Updater in instruments other than Pa4X MUSIKANT!