Nieuws [Update maart] KORG Gadget 2 Plug-ins voor pc met 6 extra gadgets! Geweldige introductiekorting - geldig tot 31 maart.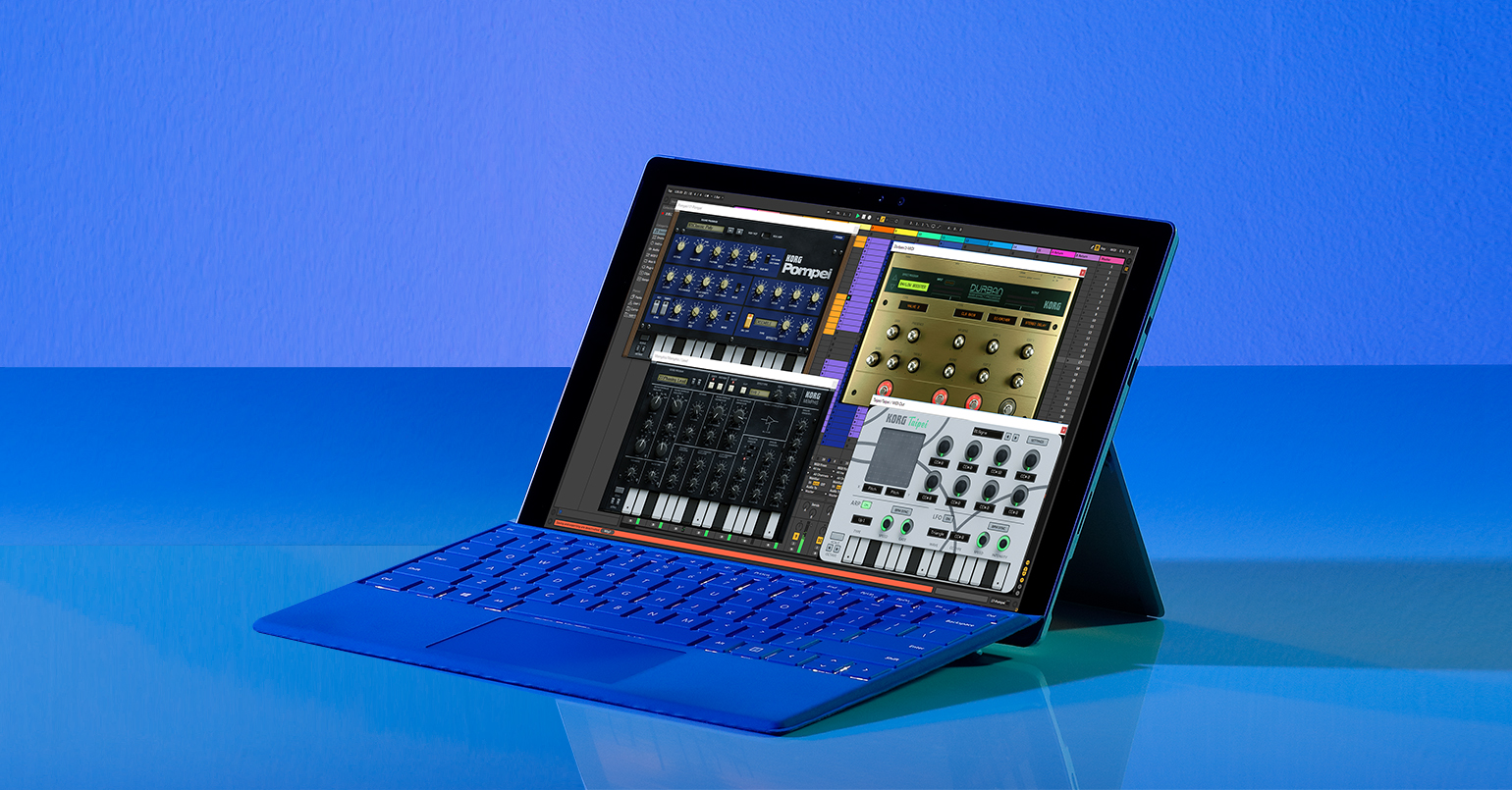 KORG Gadget is de beste alles-in-één software en plug-in-collectie voor muziekproductie en omvat 40 synthesizers en drummachines in de vorm van gadgets. Bij de tweede generatie van KORG Gadget introduceerden we de budgetvriendelijke "KORG Gadget 2 Plug-ins voor Mac/pc". Je kunt nu de verschillende, zeer krachtige gadgets gebruiken in je favoriete DAW op zowel het Mac- als het Windows-platform.

In de meest recente versie van KORG Gadget 2 Plug-ins hebben we 6 extra gadgets toegevoegd. Salzburg, Montreal, Alexandria, Firenze en Glasgow zijn vijf gadgets uit Korg Module, onze hoogwaardige module voor piano- en keyboardsounds. Dit is aangevuld met Gladstone met krachtige, akoestische drums die een aanvulling zijn op het geluid van de meeste muziekstijlen ongeacht het genre. Nu kun je al deze hoogwaardige sounds en presets gebruiken in je favoriete DAW.

We gaan door met het ontwikkelen van pc-versies van onze plug-ins om zo uiteindelijk alle 40 gadgets aan te kunnen bieden. Hou ze in de gaten!


KORG Gadget 2 Plug-ins voor pc
Versie 2.0.1-updates

- toegevoegd "Salzburg" gadget voor akoestische piano;
- toegevoegd "Montreal" gadget voor elektrische piano;
- toegevoegd "Alexandria", gadget voor vintage orgel;
- toegevoegd "Firenze" gadget voor of vintage clavinets;
- toegevoegd "Glasgow" gadget voor hoogwaardige PCM-sounds;
- toegevoegd "Gladstone" gadget voor akoestische drums.

De laatste versie is beschikbaar voor downloaden in Registered Products binnen KORG ID.
Om KORG Gadget 2 in het zonnetje te zetten, bieden we de software tijdelijk aan met een korting van 50%. In aanvulling daarop voegt KORG Gadget 2 compatibiliteit met iMS-20 en iPolysix toe in de vorm van twee nieuwe Gadgets: Memphis and Pompei. Mis deze geweldige kans om KORG Gadget 2-producten en iMS-20/iPolysix te krijgen niet! Het aanbod eindigt op 31 maart 2019.