News "KORG Gadget for Mac", the all-in-one music production studio software, is now available! Limited time sale.


As revealed at the 2017 Anaheim NAMM Show, KORG Gadget, the internationally acclaimed award winning music production is finally available for the Mac.


KORG Gadget for Mac
Release date: Friday March 24, 2017 (Japan time)
Regular Price: $299 -> Introductory Special Price: $199 (Limited Time only)
Purchase available via download from the new KORG Shop



In addition, KORG Gadget for iOS version 3 now available and features the long-awaited Audio Track recording and playback, new high-quality drum gadget. These gadgets elevate KORG Gadget into the realm of a true all-in-one production studio.

To commemorate the release of KORG Gadget for Mac there is a limited time sale. Other apps that can be used as gadgets in KORG Gadget for iOS are also on sale. You can use the Mac version at home and the iOS version when you are mobile, letting you enjoy a seamless workflow and ideal music production experience.



Sale Period
Mar 24, 2017 (Friday) - Apr 30, 2017 (Sunday)

Tareget Products
- KORG Gadget for Mac
- KORG Gadget for iOS
- KORG Module
- ARP ODYSSEi
- KORG iWAVESTATION
- KORG iM1 for iPad
- KORG Module Standard for iPhone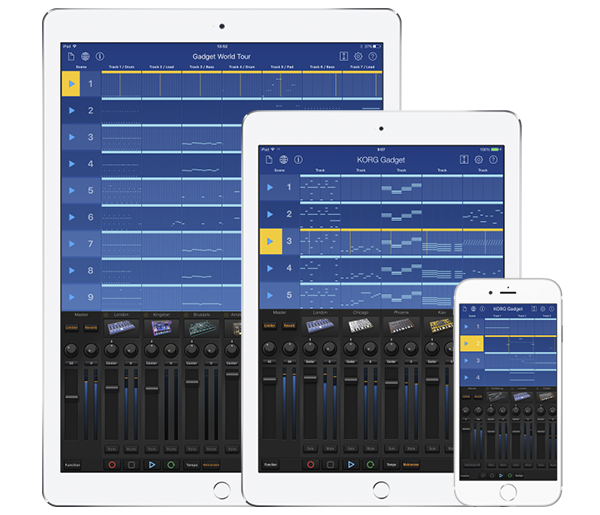 KORG Gadget for iOS
Regular Price $39.99 -> Special Price $19.99 (50% OFF)





Additional items for in-app purchase are also offered at discounted prices.
- Kamata gadget
Regular Price $14.99 -> Special Price $9.99 (33% OFF)
- Gladstone gadget
Regular Price $14.99 -> Special Price $9.99 (33% OFF)
- Madrid gadget
Regular Price $14.99 -> Special Price $9.99 (33% OFF)
- Bilbao gadget
Regular Price $9.99 -> Special Price $4.99 (50% OFF)
- Abu Dhabi gadget
Regular Price $9.99 -> Special Price $4.99 (50% OFF)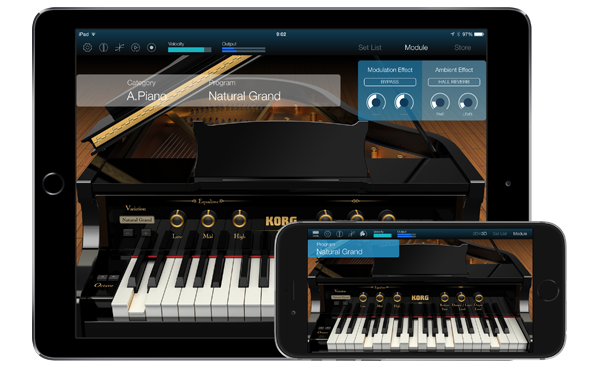 KORG Module
Regular Price $39.99 → Special Price $19.99 (50% OFF)





Additional items for in-app purchase are also offered at discounted prices.
- 80's Electric Piano
Regular Price $19.99 -> Special Price $9.99 (50% OFF)
- Mellow Tape Keyboard
Regular Price $9.99 -> Special Price $4.99 (50% OFF)
- TRITON Best Selection
Regular Price $19.99 -> Special Price $9.99 (50% OFF)
- PREMIER Vintage Organ
Regular Price $19.99 -> Special Price $9.99 (50% OFF)
- Ivory Mobile Grand
Regular Price $29.99 -> Special Price $14.99 (50% OFF)
- Wurley Electric Piano
Regular Price $9.99 -> Special Price $4.99 (50% OFF)