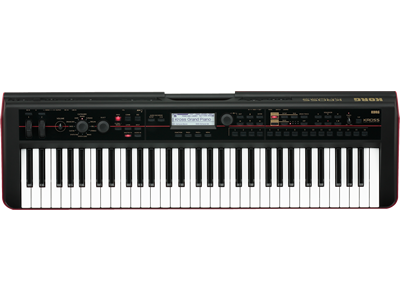 KROSS 1
MUSIC WORKSTATION
Support for Your Purchase
Learn More
Related Products
Stylish and distinctive red and black two-tone color design

61 Key Model/Bottom Face
The creative color and design will project a powerful presence whether you're performing on stage or anywhere else. The top panel as seen by the player is a sleek black color, while the rear and side panels visible by the audience use a bold, red color scheme. The two models feature different design concepts; the 61-key model is designed for active mobile use, while the 88-key model has a sophisticated design that looks great on stage.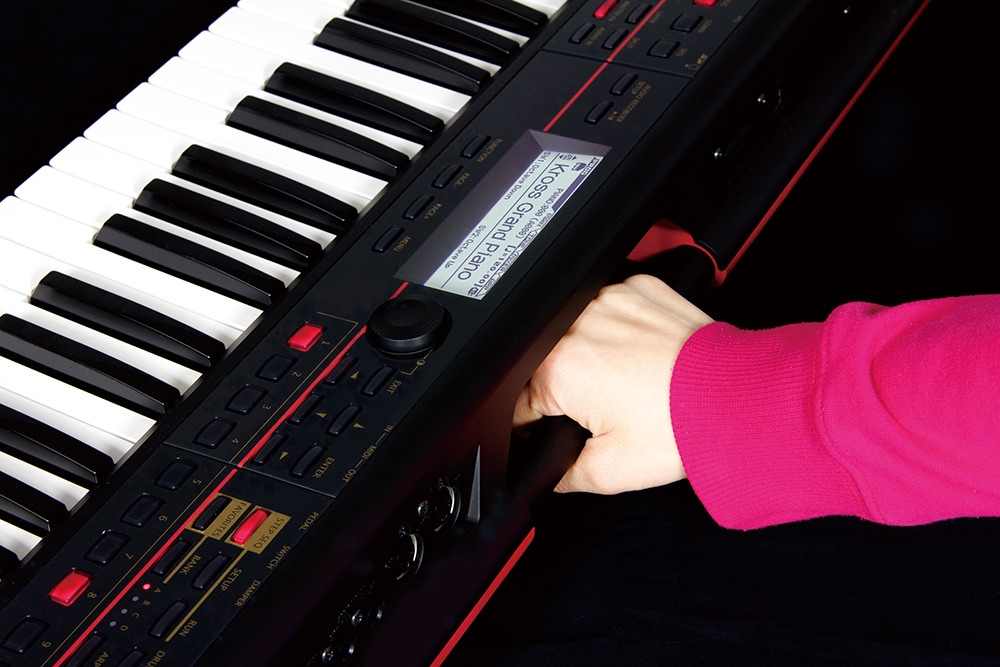 A lightweight bodythat runs on AA alkaline batteries
In spite of being packed with functionality, the KROSS is lightweight and highly portable. The 61-key model with its distinctive rear bar is amazingly light; at only 4.3 kg/9.5 lb, it's the most portable in its category. The 88-key model packs a piano-touch hammer action keyboard into a mere 12.4 kg/27.3 lbs.

Both models are highly portable and lightweight, and can operate on an AC adapter or on six AA alkaline or nickel-metal hydride batteries.
Piano, electric piano, and drum sounds that exceed their class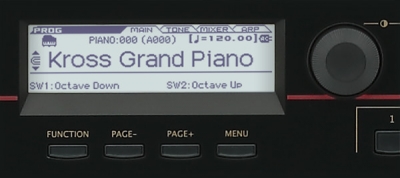 Top professional musicians around the world use Korg synthesizers. The piano, electric piano, and drum sounds of the KROSS have been taken from the flagship instruments used by these pros, giving the KROSS a set of sounds that surpasses other instruments in its class.

The grand piano features lavishly-sampled decays with three levels of velocity as well as reproducing the noises produced by the damper pedal, ensuring that every nuance of your performance is reflected in the sound. Also included are an upright piano (unusual for a PCM synth), as well as distinctive sounds from Korg's famed SG-1D Sampling Grand and M1 Music Workstation. The five classic electric piano sounds are just as expressive as the acoustic piano sounds; they also include effect settings, giving you a complete package of the performance-ready sounds that you want.

In addition, careful attention has been paid to the drum sounds that are indispensable for song production on a workstation, making them realistic and fresh.
A wide variety of sounds

Because of its portability, the KROSS will be used in a wide range of situations, and that's why it provides a broad variety of sounds that surpasses even the flagship models of the previous generation.

The PCM data is approximately twice as large as preceding models such as the X50 and the PS60. Staples such as the frequently-used rock/jazz organ, strings, brass, and synth sounds have been brushed up. There are also instruments such as toy piano, accordion, combo organ, church organ, and even vintage instruments such as a tape sampler, as well as bell-type sounds and the sounds you need for cutting-edge dance music and electronica - unique sounds that have not been included in a synth of this class. Our design goal has been to make KROSS the only instrument you need.

Pro-quality EDS-i sound engine is built-in
The EDS-i sound engine is a high-quality sound engine distilled from the EDS/EDS-X sound engines found on Korg's most advanced instruments. It allows you to use a total of seven effects simultaneously: five insert effects and two master effects.

Ranging from standards such as delay, reverb, chorus, flanger, and rotary speaker, and also including amp modeling powered by Korg's proprietary "REMS" modeling technology, and even a robot voice vocoder, you can choose from 134 different high-quality effects.
Sound Selector makes it easy to find the sound you're looking for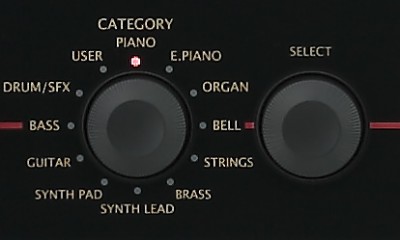 While the KROSS provides an extremely broad range of sounds, there are two dedicated dials that let you easily find the sound you need.

First use the category dial to choose the broad category such as piano, electric piano, organ, bell, synths, basses, or strings. Then turn the select dial to find the sound you want. It's a quick way to focus on selecting the needed sounds without being distracted by sounds of another type.
Favorites function lets you register 64 selected sounds or audio songs for one-touch access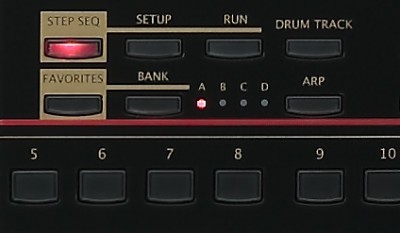 Sounds that you've created or that you use frequently can be registered to four banks of 16 buttons, giving you a total of 64 sounds that can be recalled at a single touch. This is a real convenience during live performances or song production.

You can also register audio songs and recall them along with sounds.
We use cookies to give you the best experience on this website.
Learn more
Got it