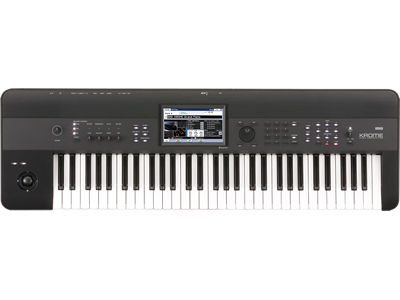 KROME
MUSIC WORKSTATION
Support for Your Purchase
Learn More
Related Sites
Related Products
Related Artists
2015.04.23

2014.11.12
Show All
On Stage. On the Go. On Top.
Offering full-length, unlooped samples of every key for a spectacular piano sound, this new keyboard redefines your expectations for an instrument in this class. Taking its name from the Greek word meaning "color," KROME is the new standard for sonic excellence in a gigging musician's keyboard, providing a limitless palette of sound to bring vivid inspiration your music. Introducing the KROME Music Workstation.
The KROME, KORG's premium standard in music workstations, is now available in a new eagerly-awaited color. With superb sound that overturns expectations for its class and a stylish new platinum color, this model is the perfect way for you to stand out in your music production or on stage.

A limited number of KROME Platinum units will be sold.

* All specifications other than color are identical to the KROME model with the corresponding number of keys.
3.8GB High-capacity PCM memory
KRONOS-derived full length, unlooped piano and drum sounds, plus new electric pianos designed to shine on stage
The Korg workstation ideal for any style of piano playing
Electric pianos with eight-level velocity switching for unmatched expressive power
Drums offering separately mixable direct and ambient sounds for studio-grade quality
Drum Track plays back realistic, inspiring grooves at the touch of a button
Expertly created, in-demand sounds including 640 Programs and 288 Preload Combinations
Distinctive aluminum panel design exudes a sense of quality
Clear, intuitive control with Korg's exclusive 7-inch color TouchView™ display
USB connection to your computer, plus an SD Card slot for data storage
You can use the KROME editor to edit sounds on your computer
We use cookies to give you the best experience on this website.
Learn more
Got it