Updates - Grandstage System Update v2.0 is now available!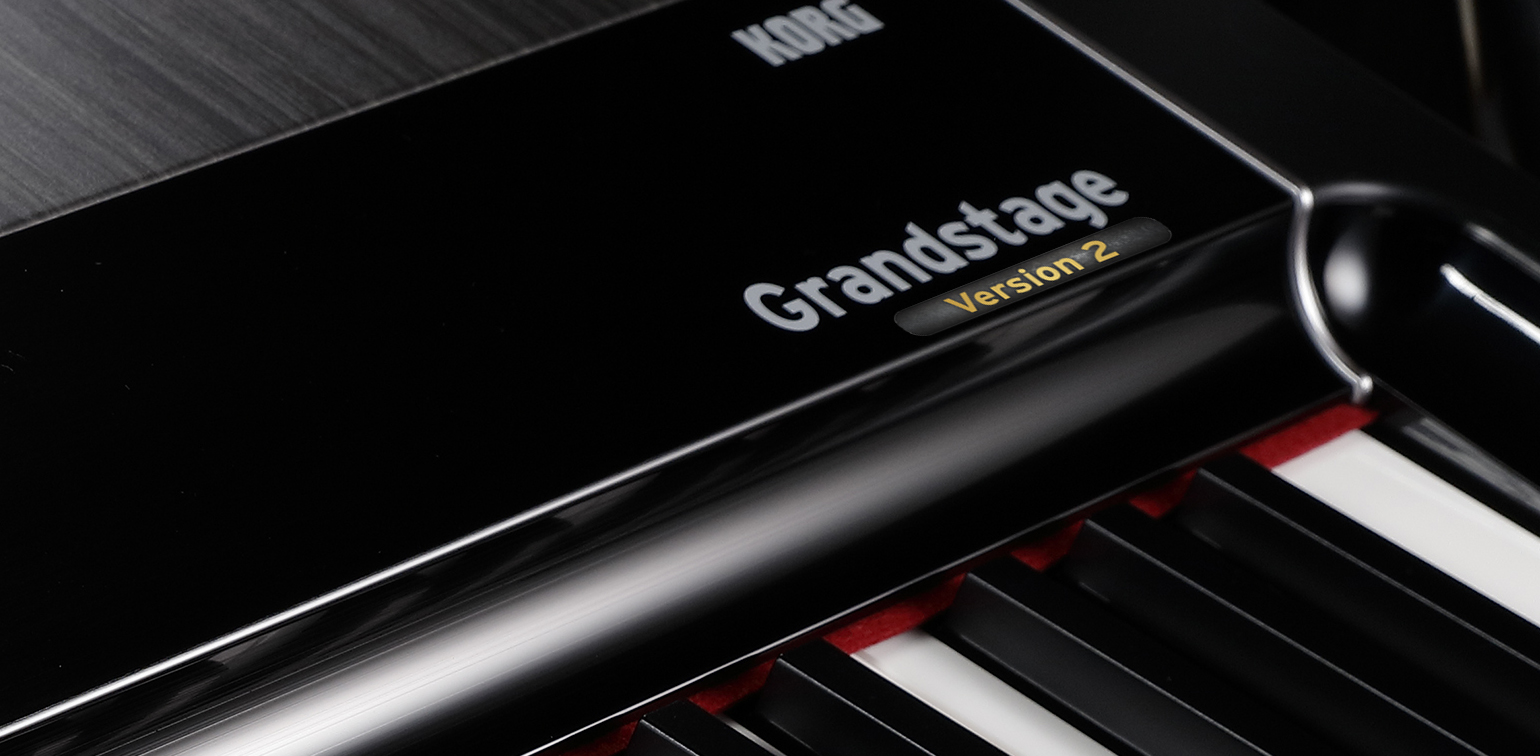 KORG Grandstage Ver.2.0 evolves this instrument to an even more fully-developed stage keyboard by adding more than 60 sounds, including standard sounds that you've heard in great songs of the past as well as distinctive effect-processed sounds. Ver.2.0 is a free update for all existing Grandstage keyboards.

For the new sound's details, refer to the " Grandstage Sound Name List (for System v2.0)" (PDF).

Summary
64 unique signature sounds have been added to expand the range of timbre variations.

Piano: A cinema piano that creates the atmosphere of a movie scene, a piano that sounds from the radio, and a thick piano sound that combines synths and electric sounds.
E.Piano: Inspired by the signature sounds of numerous famous songs such as Wobble Wah and Distortion, unique effect variations not found in previous presets.
Clav: Combination of unique effects such as Comp, Talk Mod, Wah + Distortion.
Organ: Organ sound that matches the characteristics of music genres such as Funk, Blues, Gospel.
Strings, Brass: Bright brass sounds that sound good even in the band, and nostalgic vintage synth strings.
Synth, Bell/Guitar: LFO-driven motion pads, sounds that match the latest music.
SFX: Numerous SFX variations that can be used between MCs on stage.



Requirements
- A FAT32-formatted USB storage device, such as a USB flash drive. 40MB or more free space.
- A computer with a USB port.

How to update
This download contains the PDF files. Please read these files for full update instructions and release notes.
Also, we have prepared a video on how to update the system.
Information produit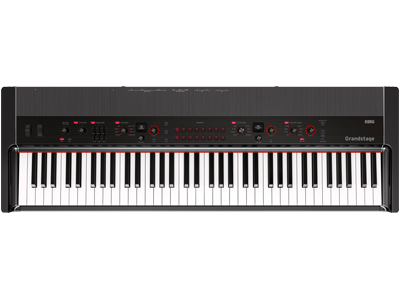 Grandstage
PIANO DE SCÈNE