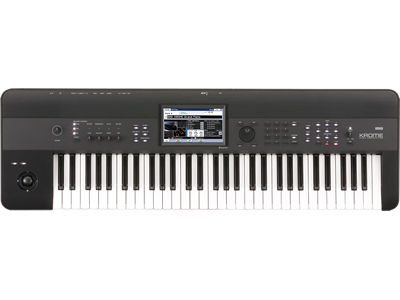 KROME
MUSIC WORKSTATION
Support for Your Purchase
Learn More
Related Sites
Related Products
Related Artists
2015.04.23

2014.11.12
Show All
Drum Track delivers realistic grooves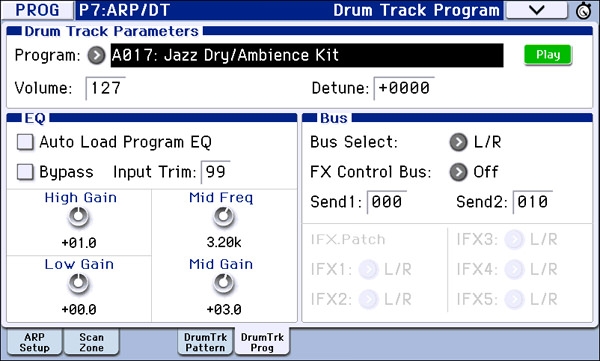 Simply pressing a single button turns on the Drum Track feature, providing realistic grooves played by professionals using the KROME's studio-quality drum sounds. Play along or incorporate them into your music production.

In addition to more than 600 preset patterns inherited from KRONOS, there's plenty of space for saving user patterns as well. Drum patterns can be created and used with the sequencer, as well as providing a rhythm guide while you play, or they can be used creatively in your live performances.
Dual polyphonic arpeggiators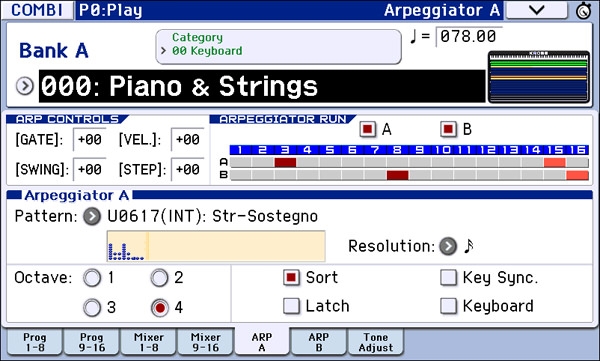 In Combination mode or Sequencer mode, two arpeggiators can be running simultaneously. In addition to standard arpeggio patterns, these arpeggiators can generate guitar or bass riffs, drum patterns, or they can even be used as building blocks for sound design, to create pads, synth sounds, and sound effects that include subtle motion. You're also free to edit any of the patterns to create your own custom originals.
Workstation Wonderland
KROME has a full complement of the features you've come to expect from a Korg workstation, starting with the 16-track sequencer. But there's much, much more. KROME comes complete with a rich suite of tools to jumpstart your creative urges. There's the convenient Auto Song Setup function; if inspiration strikes while you're playing a program or combination, simply press the REC switch to start recording immediately. Each Template Song assigns popular sounds to sequencer tracks through pre-routed effects to match a specific musical genre. Achieve lightning-fast arrangements using Korg's Cue List, and build an armada of instant-access patterns using the RPPR (Realtime Pattern/Play Recording) feature. Go back and you can make any changes using the convenient piano-roll editing.
Sequencer/Program

Sequencer/Mixer

Sequencer/Track View

Sequencer/Insert FX
We use cookies to give you the best experience on this website.
Learn more
Got it