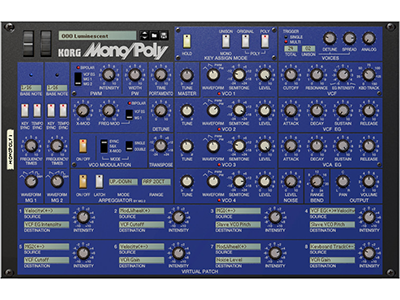 Mono/Poly for Reason
Support for Your Purchase
Learn More
Korg's classic Mono/Poly for ReasonStudios's Rack Extension plugin format
Mono/Poly for Reason uses Korg's proprietary CMT (Component Modeling Technology) to precisely model the electronic circuitry of the original analog instrument, capturing the exact sound and parameter response of the original. Originally introduced as part of Korg' s Legacy Collection, Mono/Poly can now be integrated into Reason as a Rack Extension.
In addition to accurately reproducing the sounds from the original, Mono/Poly for Reason also provides a vast range of new functionality for contemporary sound creation, such as 128-voice polyphony (maximum), up to 16-voice unison settings with spread, virtual patching, and freely assignable external modulation settings. The updated functionality makes the Mono/Poly a powerful tool for modern music production.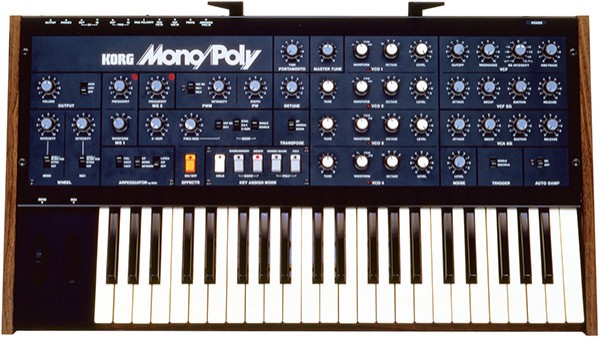 KORG Mono/Poly
The Mono/Poly - 4VCO monophonic / polyphonic analog synthesizer was originally introduced in 1981. It launched simultaneously with the Korg Polysix, and due to their superb functionality, powerful feature sets and affordable prices; they were immediately successful – and extremely unique – entries into the synth world.
Suppor on Mono/Poly for Reason
We use cookies to give you the best experience on this website.
Learn more
Got it