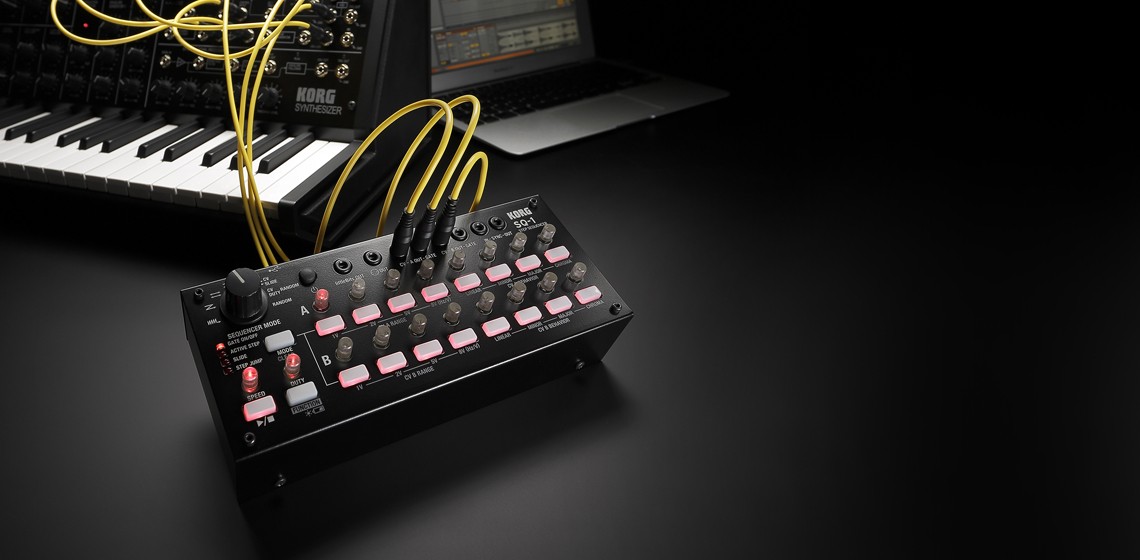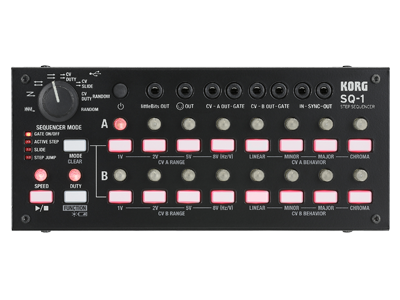 SQ-1
STEP SEQUENCER
Support for Your Purchase
Learn More
Related Products
Sequencer Mode

ALTERNATE, ORDER, PARALLEL TURN, PARALLEL ORDER, CV/DUTY, CV/SLIDE, CV/DUTY RADOM, RANDOM
Step Mode

GATE ON/OFF, ACTIVE STEP, SLIDE, STEP JUMP
Sequence Step Resolution

quarter notes, eighth notes, sixteenth notes
CV OUT Pitch

Linear, Minor, Major, Chromatic
CV OUT Voltage

1V, 2V, 5V (Oct) 8V (Hz/V)
GATE OUT Polarity

+ (positive polarity), - (negative polarity)
SYNC IN/OUT Polarity

+ (rise), - (fall)
Connectors

- littleBits OUT jack (mini monaural phone jack)
- OUT (MIDI OUT) jack (mini stereo phone jack)
- CV - A OUT - GATE jack (mini monaural phone jack, CV OUT : Output Level 1V, 2V, 5V, 8[Hz/V], GATE OUT: output level 10V)
- CV - BOUT - GATE jack (mini monaural phone jack, CV OUT : Output Level 1V, 2V, 5V, 8[Hz/V], GATE OUT: Output Level 10V)
- IN – SYNC – OUT jack (mini monaural phone jack, SYNC IN: Max Input Level 20V, SYNC OUT: Output Level 5V)
- USB jack (type B, USB MIDI)
Power Supply

Two AA batteries (alkaline batteries recommended), or USB power
Battery Life

approximately 5 hours (when using alkaline batteries)
Dimension
(W x D x H)

193 x 84 x 63 mm/7.60" x 3.31" × 2.48"
Weight

641 g/1.41 lbs.
Included Items

Two AA batteries for checking operation, mini plug – DIN cable
Options

Patch cable MS-CABLE-18
* All product, company, and standard names are trademarks or registered trademarks of their respective holders.
* Appearance and specifications of products are subject to change without notice.
We use cookies to give you the best experience on this website.
Learn more
Got it