News Korg's plugKEY Provides Solution to iPhone7 Users, Plus More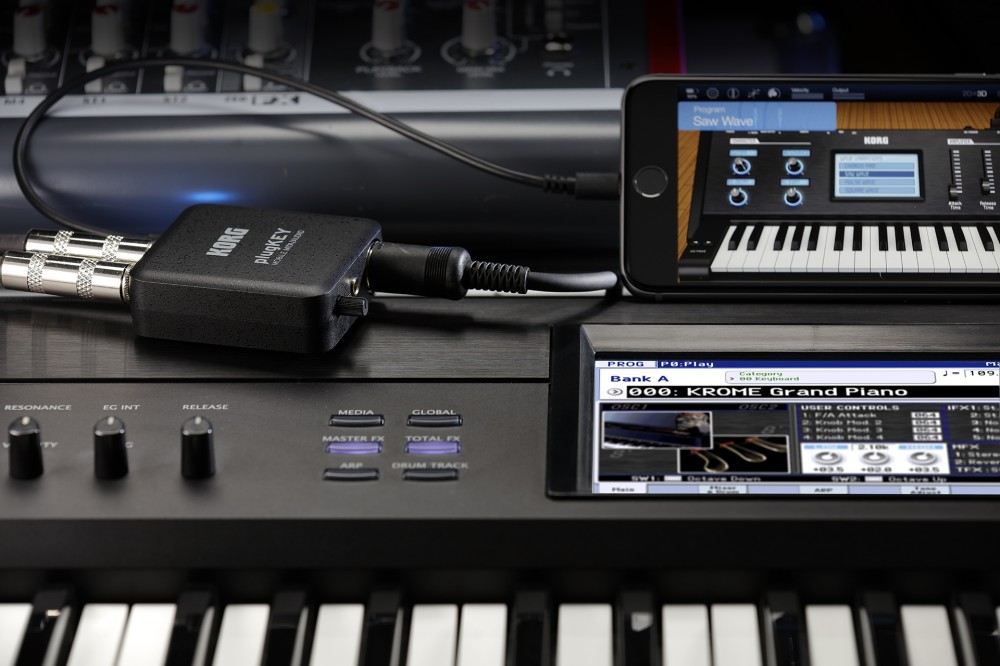 Korg's plugKEY Provides Solution to iPhone7 Users, Plus More
Convenient accessory offers iPhone7 users ability to Listen, Charge and Create
Korg's plugKEY, a clever interface that allows iOS device users to interface with music apps, has also become a solution for iPhone7 users looking to utilize sound output while charging.
Featuring a Lightning connector and a high-quality 1/8" output with dedicated volume control, plugKEY provides the needed conversion for headphones, Aux jacks and more. Want to charge while listening? Connect any standard micro USB cable (not included) to the iOS USB power supply included with your phone, or any USB car charger, for no-hassle charging without sacrificing audio output.
For users who want to make music with iOS, Korg's plugKEY has them covered. Those looking to use a full-sized MIDI keyboard as a controller can do so thanks to plugKEY's 5-pin MIDI IN, and high-quality dual ¼" output that offers easier connectivity for mixers and audio interfaces. In addition, every plugKEY also includes free LE versions of Korg's acclaimed Module and Gadget apps.
Korg's plugKEY is available for $99.99.
To learn more visit
www.korg.com/us/products/computergear/plugkey
.
Product Information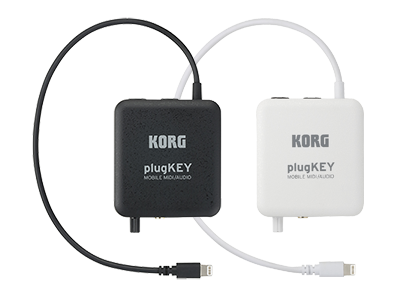 plugKEY
MOBILE MIDI/AUDIO
We use cookies to give you the best experience on this website.
Learn more
Got it