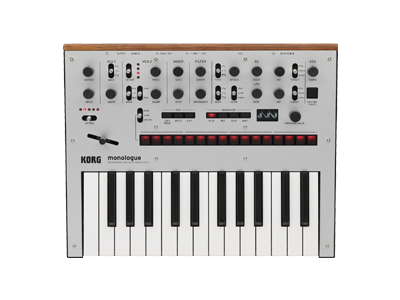 monologue
MONOPHONIC ANALOGUE SYNTHESIZER
Ürününüz için destek
Detaylı Bilgi
Bağlantılı siteler
İlgili Ürünler
Aksesuarlar
Ses Kütüphanesi / Ses Paketleri
Program paketlerinizi ve program verilerinizi içe aktarmanıza, yüklemenize, kaydetmenize ve yönetmenize olanak veren Sound Librarian'ı ücretsiz olarak indirin.
monologue Sound Librarian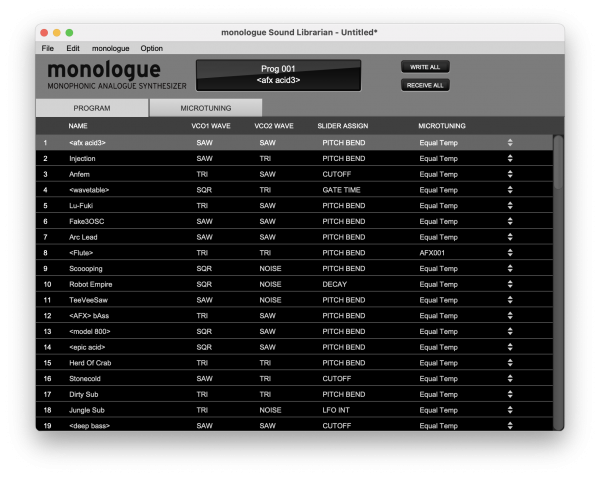 Monologue Sound Librarian, monologue'unuzun içindeki programları kolayca yeniden sıralamanızı ve organize etmenizi sağlar ve program kitaplığınızı bilgisayarınıza kaydetme işlevine sahiptir. Programlarınızı yönetmenin yanı sıra, KORG tarafından dağıtılan fabrika ve bonus kütüphanelerini yüklemek için kullanılır.

Windows için Sound Librarian'ı indir >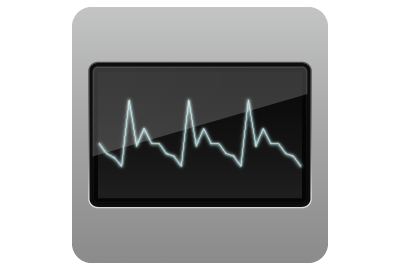 * Ses paketleri nasıl içe aktarılır
Ön ayarlı veri penceresine eklemek için ön ayar verilerini (.molgpreset) Monologue Sound Librarian simgesine sürükleyip bırakın. Ön ayarlı veri penceresini Seçenek> Ön Ayar Penceresini Aç'ı tıklayarak görüntüleyebilirsiniz. Daha fazla bilgi için lütfen Monologue Sound Librarian'da bulunan Kullanım Kılavuzuna bakınız.
Sound Packs vol.1 "Electronic score and Retrocade"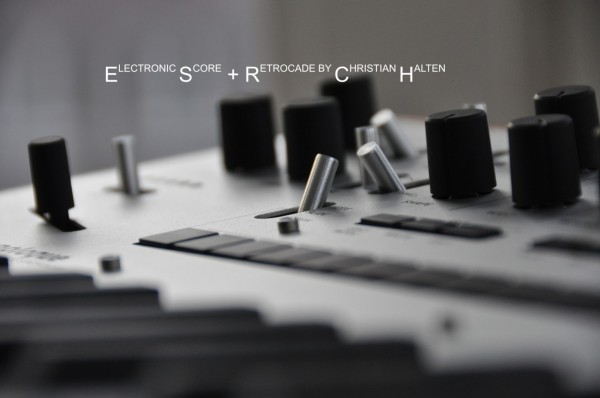 All users of the KORG monologue can look forward to new "sound food" for their beloved synth!
Electronic Score & Retrocade is the new sound library by film composer Christian Halten. Expressive sounds that trigger direct visual associations are the main axis of this library. Chiptune or film scoring: you will find something for you! From "Oxygene" to "
monoModel", "Sarlacc", "Lightcycle" or "CBeamGlitter", the pictures are now at your fingertips.
Strange rhythms like "Firebarrel", "Snow on Mars", "Pong" and "Squirrel" can bring that certain something into your own productions. Let yourself be inspired and explore this new sound palette on your monologue. Christian Halten works as a film composer in Berlin.
His focus is on music for feature and documentary films with special concepts. The creation and exploration of new instrumental sounds is always the starting point of his work to further expand the visual imaginary with fresh ideas. This method of working also led to the creation of its sampling software SampleRobot, which has been a huge success for the last 12 years.
Christian Halten studied film music in Ludwigsburg and then worked in the composing teams of Henning Lohner and Hans Zimmer in Los Angeles.

Sound Packs vol.2 "Dutch Bass"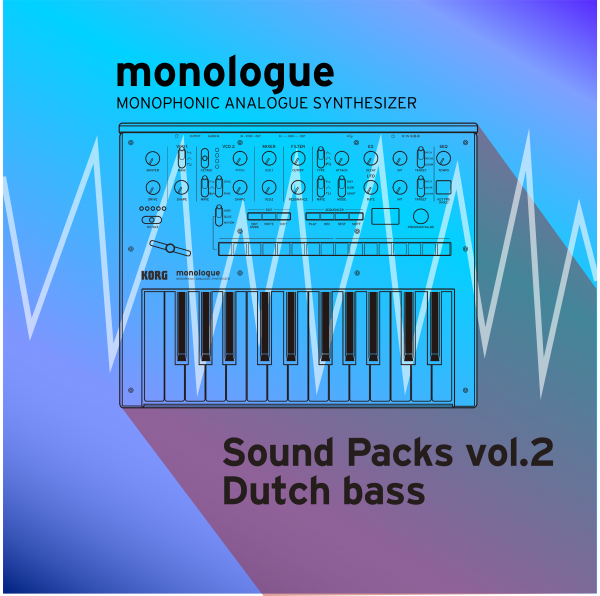 A brand new bank of bass patches for monologue users. "Dutch Bass" is a new sound library for the KORG monologue by Dutch sound designer Mark Gijsman. This is a synthesizer bass dedicated pack, with lots of fat and crunchy basses to choose from and suitable for any genre of music. It also features some vocal type patches and drum loops for good measure. In addition, each one of the 31 programs includes an original step sequence to take your music to the next level!
Sound packs vol.3 "Beats and Loops" by OscillatorSink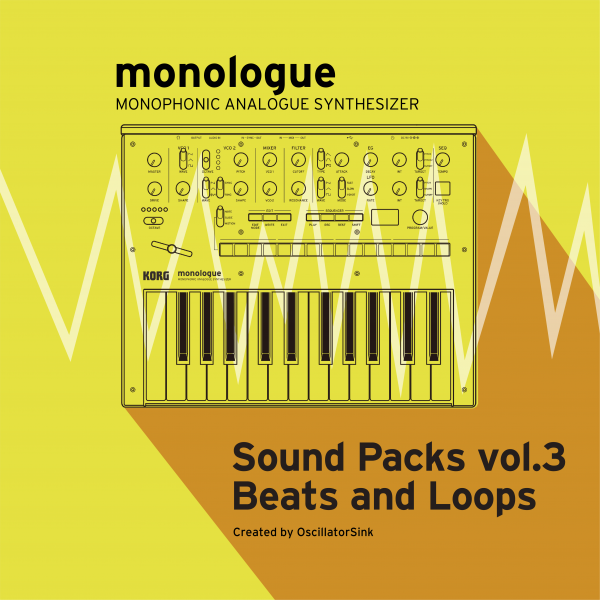 This sound pack is a little different than most of the other packs available for the monologue. It's actually more of a "loop pack" - 30 drum and percussion loops for the KORG monologue.

Thanks to the monologue's exceptional sequencer you can turn it into a drum machine, and using a monosynth that way can yield exciting, unique percussive loops and textures that you'd just never arrive at with conventional drum machines.
Even though any of these patches can be played normally on the keyboard, the real fun comes when you start the sequencer. Each patch is designed to be a standalone loop which you can use out of the box. The mod lever is set to offer instant tweaking gratification, but playing with the other parameters can reveal all sorts of new expressions. You can also try enabling and disabling the sequencer steps, tweaking the motion sequence and changing the notes in the sequence. (please note that because some of the patches rely on tempo-synced LFOs, you may need to restart the sequence after changing patches). These loops also sound great with additional processing - try adding compression, saturation, delay, reverb etc. in your DAW or on your mixing desk to enhance and augment the loops.

We hope that in addition to being fun loops to use in your own music, whether you use them as they come, or you tweak them to perfection, this pack demonstrates how you can create your own unique percussion loops on the monologue.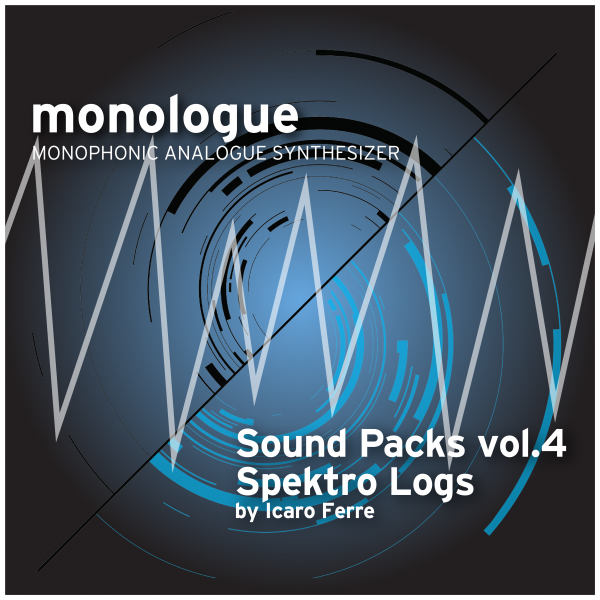 This sound pack includes 100 custom presets created over the years by Ícaro Ferre from Spektro Audio. In it you can find everything from melodic presets (bass and lead) to FXs, drum parts and entire sequences. Ícaro Ferre is an electronic artist and maker from São Paulo, Brazil. Besides producing and playing live electronic music, Icaro has also created and worked on many music-related software and hardware projects through his company Spektro Audio. The focus of Icaro's work is to use technology and design to create new ways of expressing creativity.