Noticias wavestate native and opsix native: fully compatible, feature-complete software versions of the acclaimed hardware synths. Two week intro sale!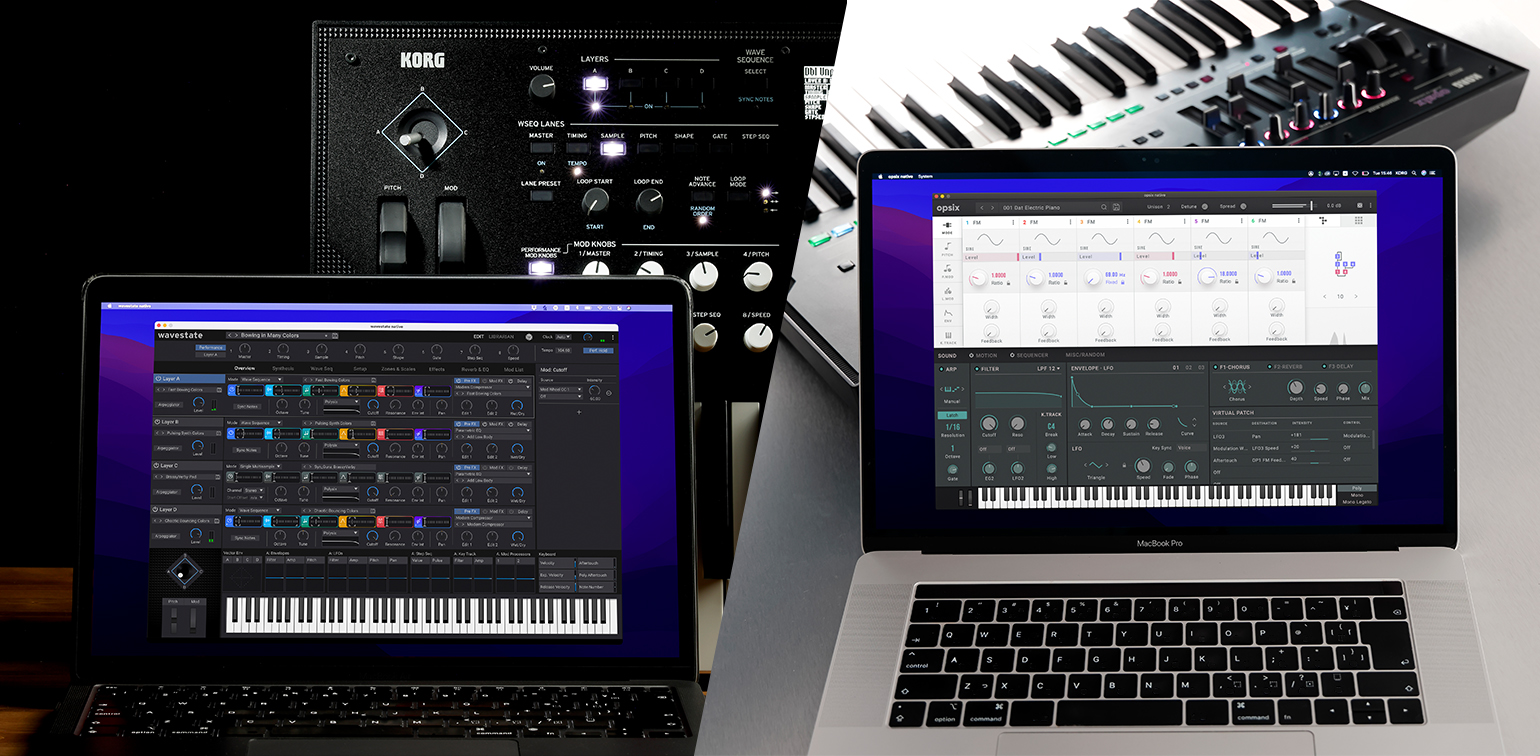 Launched in early 2020, the wavestate transforms raw samples into a unique palette of lush, evolving pads, driving rhythms and soundscapes, and takes Wave Sequencing to the next level with the radically reimagined Wave Sequencing 2.0.

Later in 2020, the opsix debuted with an "altered" six-operator FM synthesizer, featuring a flexible sound engine that goes well beyond traditional FM. With hundreds of fresh, cutting-edge sounds to explore, both instruments can inspire your next musical project.

Korg knows that some users love the hands-on experience that only hardware can provide, and other users love the in-the-box workflow of their favorite DAWs. We want our latest synthesizers to reach all musicians, and so Korg is proud to present wavestate native and opsix native, the fully-compatible software counterparts to the hardware wavestate and opsix. Both are available in VST3, AAX, and standalone formats on both macOS and Windows, as well as AU on macOS.

Get the best of both worlds by using the hardware and native versions together! You can exchange sounds seamlessly between the two. Produce in your DAW with the native plug-ins and their rich visual interfaces, and then take your creations to the stage with the hardware keyboards. Alternatively, create sounds with the hardware's physical knobs and sliders, and then use those sounds in your favorite DAW–or share them with a computer-based collaborator.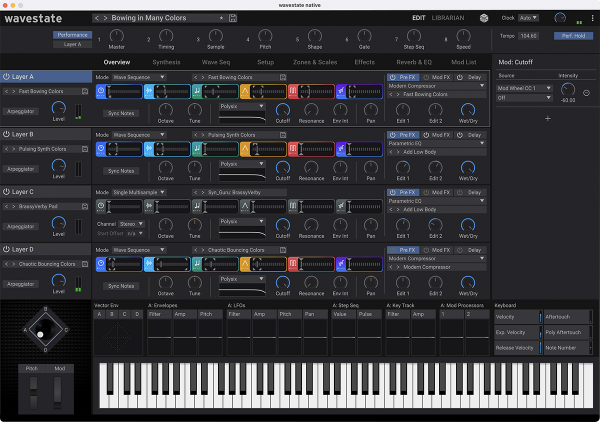 wavestate native
wavestate native is the fully compatible software counterpart to the hardware wavestate, designed for a new generation of musicians, producers, and composers. Wave Sequencing 2.0 delivers astonishing, ever-changing sounds with extensive real-time control and animated visualization. Quickly identify modulation sources using real-time displays of all envelopes, LFOs, and other primary modulation sources. Easily create modulation routings using drag-and-drop, and get an overview of all routings via the Mod List.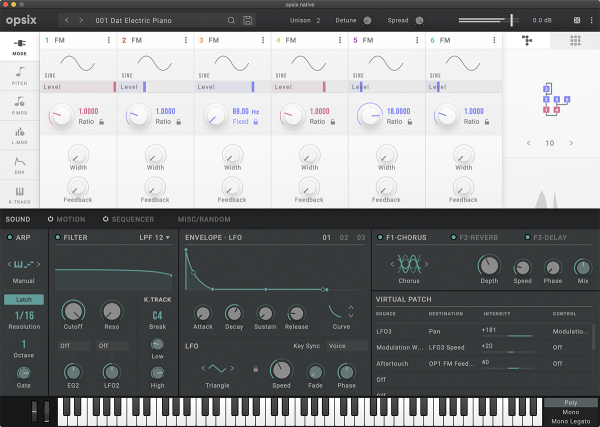 opsix native
opsix native has the exact same sound engine as opsix. The user interface has been re-designed to retain the concept but with a unique UI, including the iconic opsix operator-mixer, so that even those who have never used opsix before can understand the workflow. The UI in motion, including individual oscilloscopes for each operator, is fun and also helps understand how the sound is created.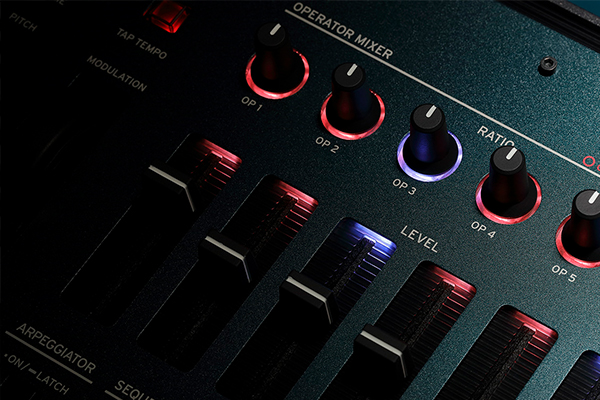 Special crossgrade available at a great value
Owners of the hardware wavestate or opsix are eligible for a crossgrade license to the software versions for the special price of US $49.99. Using the hardware and software versions together, you can have the best of both worlds: a physical instrument that responds to your touch, and complete DAW integration. For details on how to crossgrade, please refer to the respective product information.
wavestate native / opsix native release celebration sale
To celebrate the release of wavestate native and opsix native, we are offering a 2 week introductory sale through Tuesday, April 5, 2022. Don't miss this opportunity!

Sale Period
- March 22, 2022 (Tuesday) - April 5, 2022 (Tuesday)

wavestate native
Regular Price US$199 > Intro Sale Price US$149

opsix native
Regular Price US$199 > Intro Sale Price US$149
Informacion de producto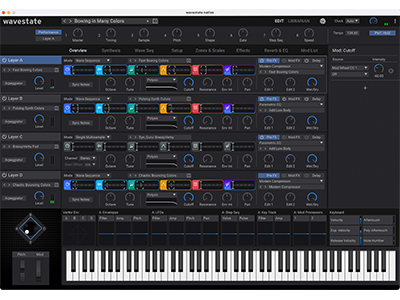 wavestate native
WAVE SEQUENCING SYNTHESIZER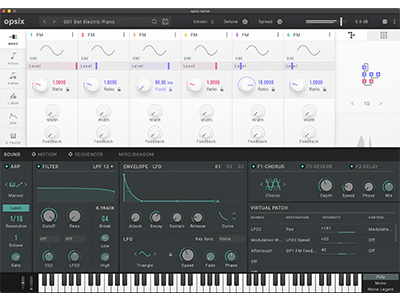 opsix native
ALTERED FM SYNTHESIZER
We use cookies to give you the best experience on this website.
Learn more
Got it