Released in 2004, the KORG Legacy Collection was a pioneer of software synthesizers. Now in 2017, we are proud to announce the release of the updated KORG Collection for Mac/Win featuring the addition of the ARP ODYSSEY.

You can now find in software the incredible sounds and feel of this unique analog hardware synth, the ARP ODYSSEY, re-issued by KORG. The updated Collection is equipped with new features especially suited to software, such as polyphonic compatibility and a rich, high-quality effects section.

Some features widely requested by users will be added to the KORG Collection in future updates. We plan to support AAX format and refine the user interface on a large-scale among other improvements but until then we hope you love all the new features so far and enjoy making music with the KORG Collection of synthesizers offered by KORG.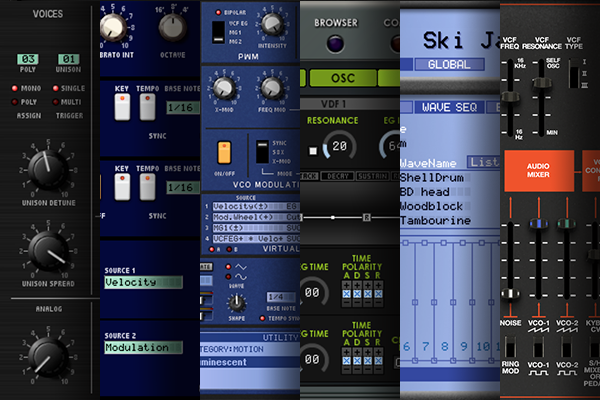 Faithfully Reconstructed Authentic Sound
With Korg's original Component Modeling Technology (CMT), the KORG Legacy Collection doesn't just simulate the output sound as is the case with typical modeling. Rather it digitizes the components used in the original hardware synthesizers and uses this reconstruction of the hardware circuits to emulate all the nuances of the original instruments. The new software addition to this release, the ARP ODYSSEY, was based on the ARP Odyssey introduced by Korg in 2015 with the advisory assistance of ARP Instruments' co-founder in the 1970s and Odyssey designer, David Friend. Now you too can experience the authentic sound of the ARP ODYSSEY, part of the updated KORG Collection.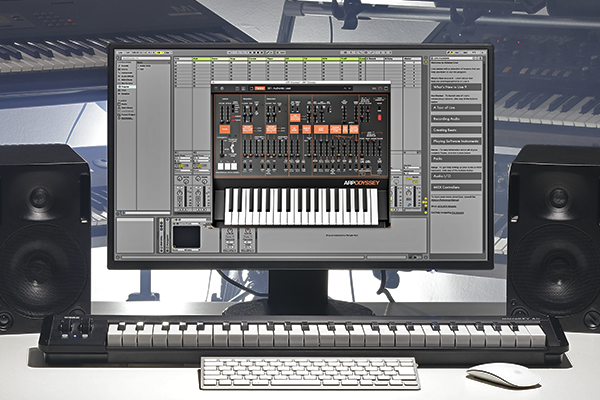 Get the sound you aspire to with plug-ins
KORG Collection is not just standalone software. As a plug-in* compatible with AU, VST, each title can be used in the various production environments found in Mac / Windows. Add flair to your music composition with a variety of timeless, legendary sounds.

* Only supports 64bit plug-ins.
For Current Users of KORG Legacy Collection: Announcement of
Server Migration Accompanying Partial Termination of Service
We will soon be migrating our server to KORG ID and KORG Shop along with the partial termination of service of KORG USER NET. We sincerely apologize for any inconvenience that KORG Legacy Collection users may experience. We request that you follow the instructions on the page below to complete the migration procedures. Using the coupon code which will be issued, you will be able to switch from the KORG Legacy Collection series to KORG Collection.

KORG Legacy Collection - Special Bundle users will be able to add ARP ODYSSEY and upgrade to the "KORG Collection - Special Bundle" by using the coupon code (at a special price of US $49.99).
To commemorate the release of KORG Collection there is a limited time sale ( up to 50% OFF). Don't miss this great opportunity to pick up the renewed KORG Collection at this special price. The sale lasts until January 31, 2018.

Sale Period
December 22, (Friday) 2017. - Jan 31 (Wednesday), 2018.

Targeted Products
- KORG Collection for Mac/Win series
We use cookies to give you the best experience on this website.
Learn more
Got it