KORG Software Bundle: Expansion of bundled products and extension of the free trial period for Skoove premium plan.
The expansion of bundled products.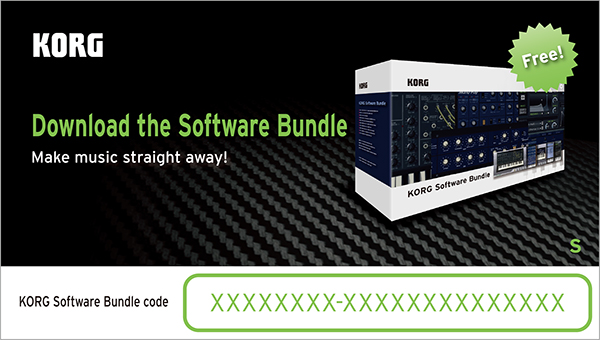 KORG Software Bundles and KORG controller products ship with software licenses and discount coupons for really high quality software programs so you can start making music right away!

We have now expanded the products featuring bundled software to include some KORG synthesizers, and we are really excited that many bundled software products such as Propellerhead's DAW "Reason Lite" will be available for free.

The "License Card" is included in the carton for the relevant KORG product you have purchased. Please use this code on the License Card to obtain the desired software.*1

Please enter the code printed on the "License Card" in the text box below, and click SUBMIT. The next page will provide download links and licenses for installing the chosen software.
KORG Products:
KROME EX, minilogue xd, minilogue xd module, volca modular, volca drum, volca nubass
Software:

Apps for iPad/iPhone
KORG Gadget 2 Le (Music Production Software)

KORG Module Le (Mobile Sound Module)
Software for Mac / Windows
KORG Collection - M1 Le (Mobile Music Workstation)

UVI Digital Synstations (Software Synthesizer)

AAS Ultra Analog Session (Analog Modeling Synthesizer)

AAS Strum Session (Physical Modeling software Synthesizer)

AAS Lounge Lizard Session (Physical Modeling Sound Module)

Propellerhead Reason Lite (Music-making Software)

Skoove premium plan three months free trial (Online Piano lessons)

KORG Gadget 2 Le for Mac (Music Production Software)

iZOTOPE Ozone Elements (Mastering Plug-In software)
※ * 1: For users of KROME EX, minilogue xd, volca modular and volca drum, please refer to here if the card is not included (the above software other than Ozone Elements can be used).
Skoove premium plan free trial period has been extended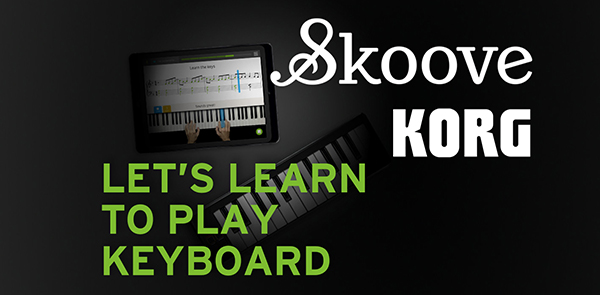 The free trial period of the premium plan for "Skoove", the online piano lessons which are featured in the KORG Software Bundle, has been extended from one month to three months. Users of KROME EX etc. who have newly joined the target product should try Skoove at this opportunity.
For users of MIDI controller products supporting the KORG Software Bundle, please note:

・The three month offer is not available If you have already used the one-month free trial.
・The three month offer is only available if you have NOT yet used/redeemed the one-month free code from the KORG Software Bundle site for "Skoove".
We apologize for any inconvenience this may cause and thank you for your understanding.