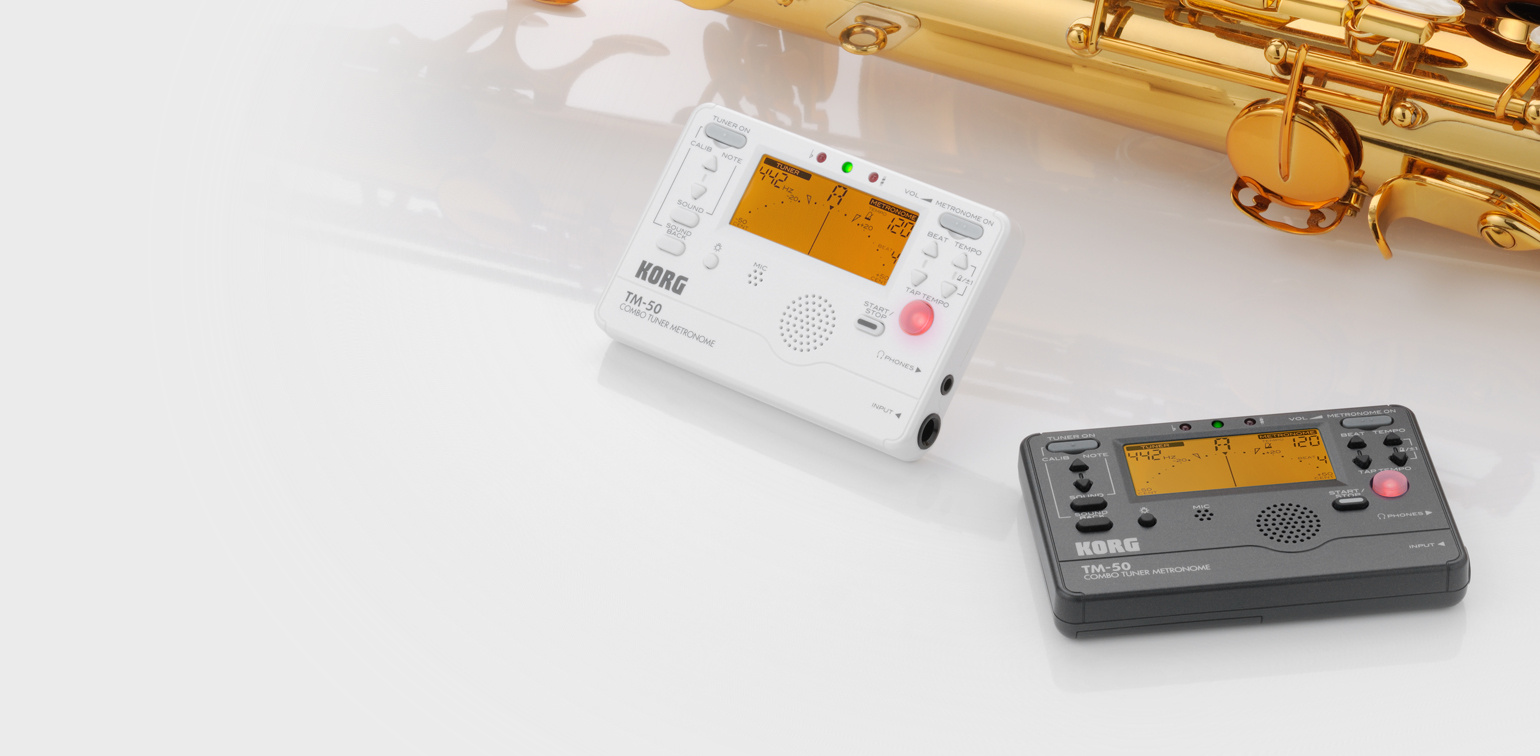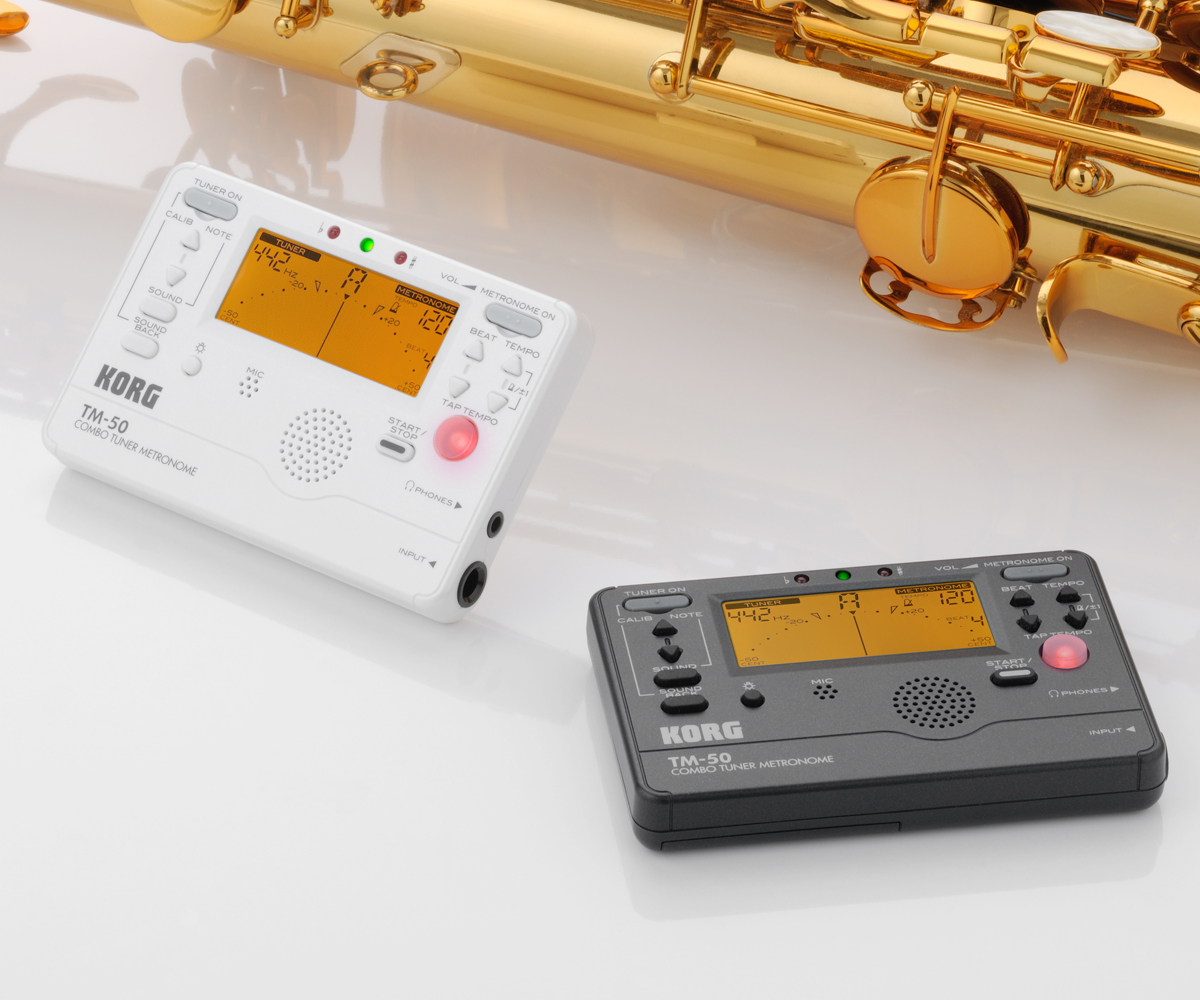 TUNER Section
Scale

12 note equal temperament
Detection Range

C1 (32.70 Hz) ~ C8 (4186 Hz), Using Sine Wave.
Reference Tone

C3 (130.81 Hz) ~ C6 (1046.50Hz), 3 Octave.
Tuning Modes

Meter Mode (AUTO), Sound Out Mode (MANUAL), Sound Back Mode (AUTO)
Calibration

410 ~ 480 Hz (1 Hz steps)
Detection Accuracy

+/- 1 cent
Sound Accuracy

+/-1 cent
METRONOME Section
Tempo Range

Quarter Note = 30 to 252 BPM
Tempo Setting

3 Types:Pendulum Step, Full Step, Tap Tempo
Time Signatures

Total 15 (0 - 9 beats, duplets, triplets, triplets without the center beat, quadruplets,  quadruplets without the center beats)
Tempo Accuracy

±0.3%
Main Specifications
Terminals

Input (φ6.3mm, Mono-Standard Jack type), Headphones (φ3.5mm, Stereo-mini Jack type)
Internal Speaker

Dynamic Speaker (φ23 mm)
Power Supply

AAA battery (3.0 V) x 2
Battery Life

Tuner: Approximately 70 / 44 / 26 hours (Backlight: off / soft / auto, continuous A4 input, using manganese dry cell)
Metronome: Approximately 55 / 35 / 22 hours (Backlight: off / soft / auto, tempo 120, 4-beats, maximum volume, using manganese dry cell)
Dimensions
(W x D x H)

111 x 74 x 18 mm / 4/37 x 2.91 x 0.71 inches
Weight

106g / 3.74oz (Including battery) 
Color Variations

Black (TM-50-BK), Pearl White (TM-50-PH), Silver (TM-50-SL), Red (TM-50-RD), Gold (TM-50-GD)
Accessories

AAA battery (3.0 V) x 2 for verifying proper operation
Options
*Even if a sound is within the detectable pitch range, detection may be unsuccessful for instrumental sounds that contain a large number of overtones or that decay rapidly.

* All products names and specification names are trademarks or registered trademarks of their respective owners.
* Appearance and specifications of products are subject to change without notice.
We use cookies to give you the best experience on this website.
Learn more
Got it