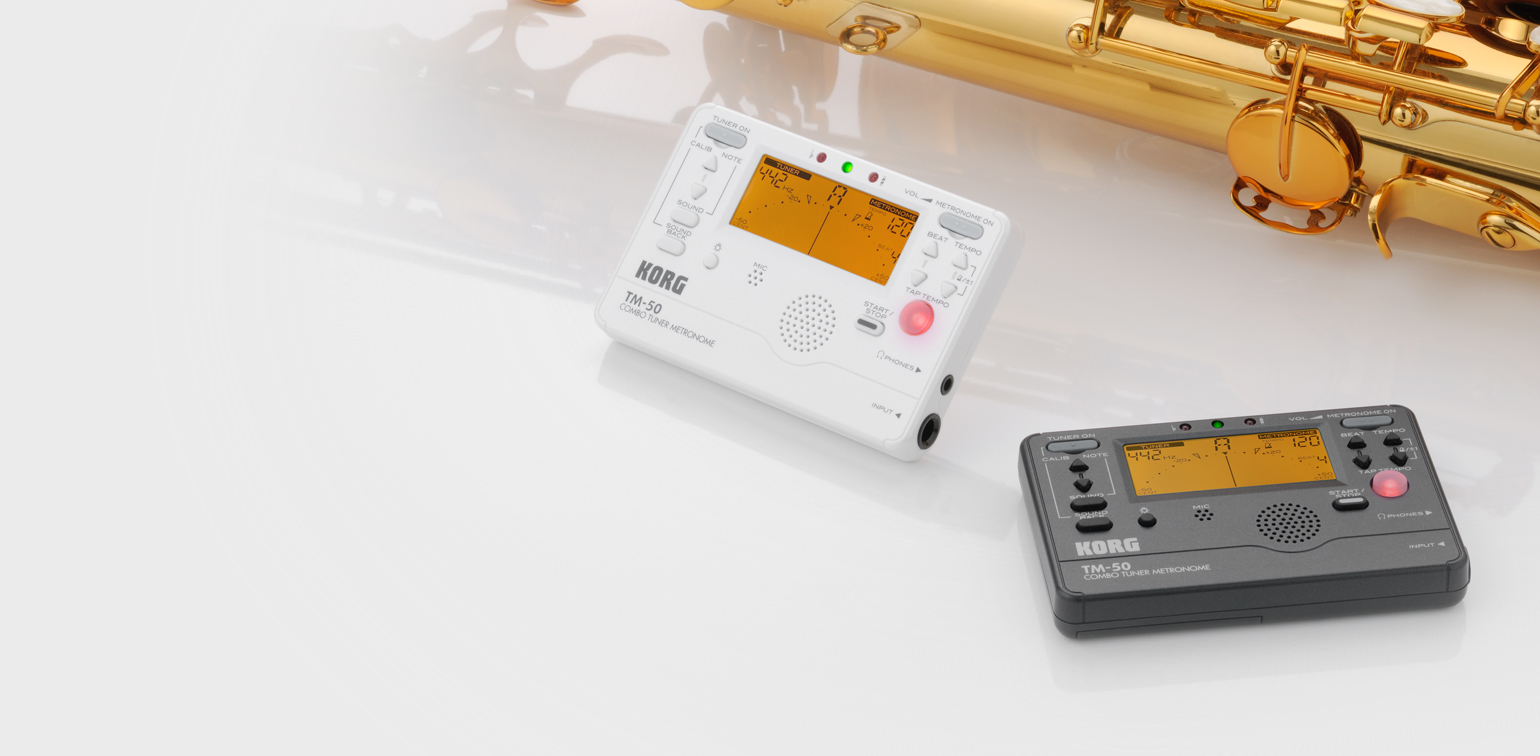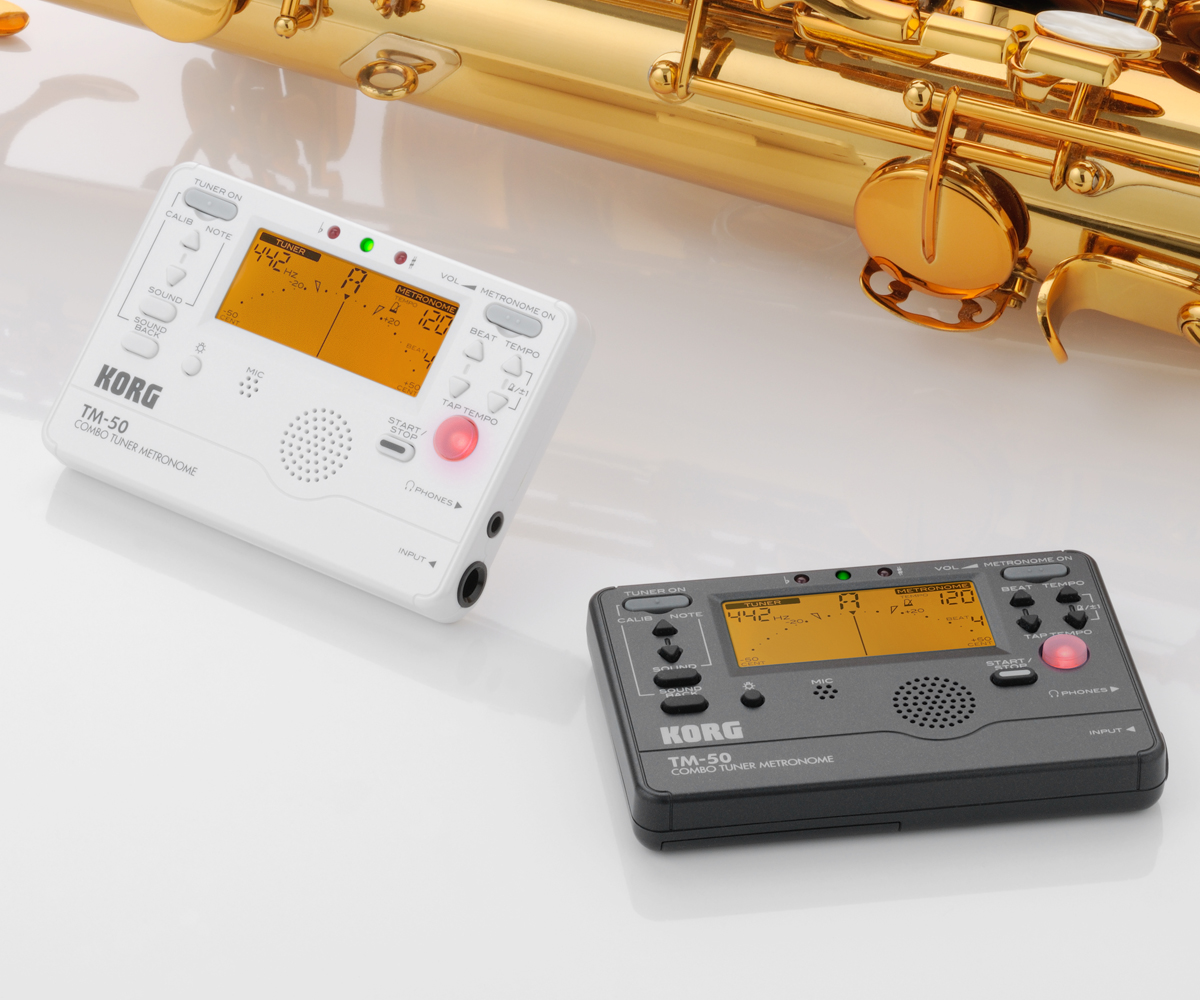 Metronome provides convenient options for
practicing a variety of music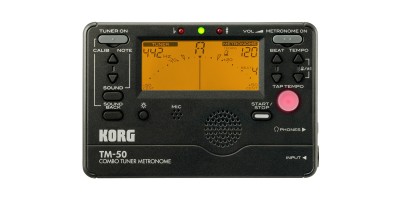 Fifteen rhythm variations let you practice a broad range of musical styles
Fifteen types* of rhythms are built in, including time signature numerators from 0 through 9, duplets, triplets, triplets without the center beat, quadruplets, quadruplets without the center beats. The tempo can be freely set in the range of 30--252 beats per minute. Sophisticated rhythms such as triplets and quadruplets with the center beats omitted can be useful for a diverse variety of styles including classical, rock, and jazz. The volume can also be adjusted, so you'll be able to use the metronome in any situation from personal practice in a small room to rehearsals in a studio.
*If you're using the tuner and metronome simultaneously, triplets, triplets omitting the middle beat, quadruplets, and quadruplets omitting the center beats will not be available.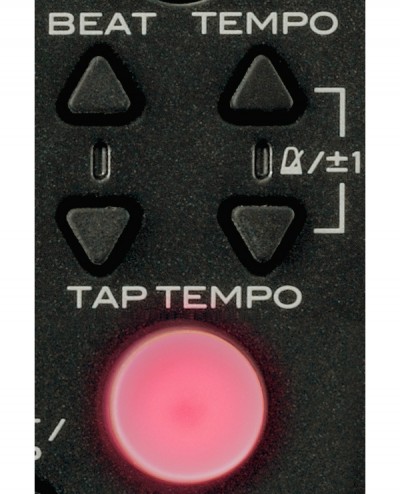 Easy tempo settings with two types of tempo step pattern plus a tap tempo function
When setting the tempo, you can choose either "pendulum steps" where the tempo will increment or decrement in the same numerical steps as on a mechanical metronome, or "full steps" which allows you to specify any tempo between 30 and 252 in one-step increments. In addition, you can also use the tap tempo input to specify the desired tempo simply by pressing a switch in time with the beat.
Enhanced visibility provided by a large LCD with a backlight adjustable in two levels
The large LCD display has a backlight that lets you adjust the brightness in two levels. In conjunction with the LED guide at the top of the display, this ensures excellent visibility, even when you're performing on a dim stage or in an orchestra pit. The characters shown in the display are also larger for improved readability.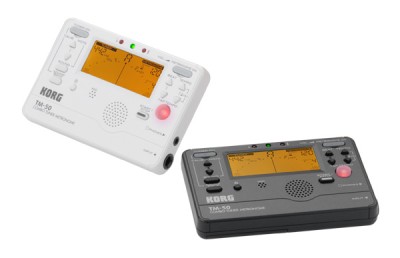 Even more compact and lightweight, and available in two choices of body color
For the body color, you can choose either cool black or fresh pearl white. The TM-50 is even more compact and lightweight than previous models, and also boasts longer battery life. Attention has been paid to every detail, even including the back cover, and a newly designed folding stand is provided for stability in a free-standing position. The new battery cover is now unified with the main case, eliminating any possibility of loss.
Memory Backup and Auto Power-Off
Even when you turn off the power, the TM-50 will remember the tempo, beat, rhythm, calibration, and reference tone settings that you've specified (these settings will be initialized when you replace the battery). The Auto Power-Off feature will automatically turn off the power if twenty minutes have elapsed without any sound being input to the tuner while the metronome is not running.
We use cookies to give you the best experience on this website.
Learn more
Got it