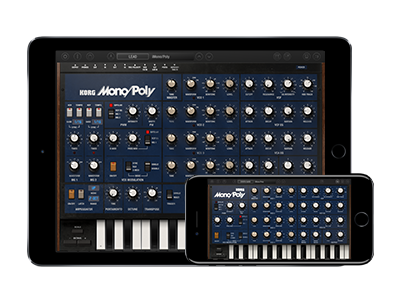 KORG iMono/Poly
4VCO SYNTHESIZER
Support for Your Purchase
Learn More
Related Products
Dan Goldman aka JD73 (Keyboardist, Sound Designer, Producer and Writer)
The Mono/Poly is one of my all-time favourite synthesisers and a bonafide classic! I love that Korg are now making this distinctive, versatile and powerful synth available to iOS users, who are no doubt going to be hugely impressed by its superb sound, portability and extended feature set. Once you start using iMono/Poly it's very hard to stop- inspiring and addictive!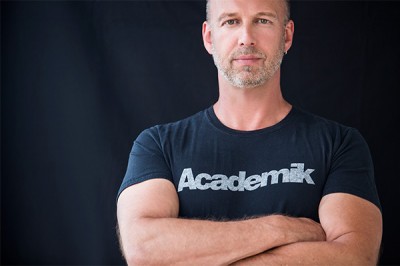 Francis Preve (Synthesizer Expert / Sound Designer)
Whether as a four-oscillator mono or a four-voice paraphonic, the Mono/Poly is an incredibly versatile synth – and the iOS version recaptures that sound beautifully.
It's great to see the monopoly reborn for the portable generation. With added polyphony and on-board effects, you can now realise and save many incredible cinematic and orchestral soundscapes that previously may not have been quite so indigenous to this landmark instrument.
The original Mono/Poly was my first synth ever- I remember when I was a freshman in high school I saved up money I earned from my part-time job, and got up early to wait in a queue in front of a music store in Shinjuku to buy it. Since then, I have discovered so many things as I used it, and I got absolutely obsessed with it. Now it's great that I can play with this lovely synth on my iPad- anytime I want!
Ryota Hayashida (Recording / Mastering Engineer)
Mono/Poly was my first synth ever. The software recreation brought me back to that time, and I instantly noticed its distinct character when I first got my hands on it. It's so great that we can get the authentic sound- especially without having to wait for 10 minutes before the tuning gets stable! More than anything else, it's great that we can store sounds!
We use cookies to give you the best experience on this website.
Learn more
Got it