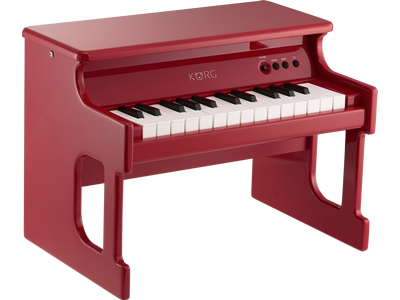 tinyPIANO
DIGITAL TOY PIANO
Support for Your Purchase
Support
Learn More
Related Products
Twenty-five built-in sounds that let you learn while playing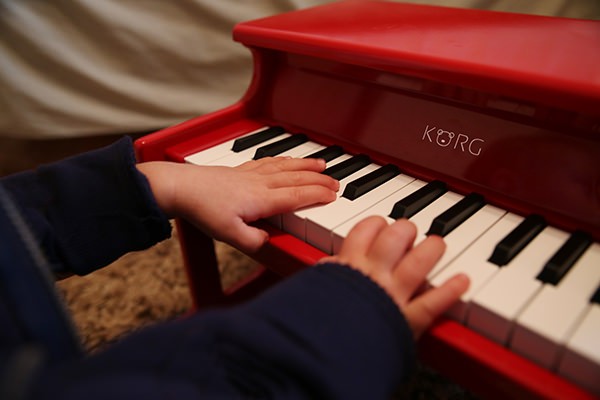 Good sound is not limited to grand piano tones. There are a total of 25 built-in sounds including sounds that you've heard in classic songs, such as electric piano, clavinet, organ and bell, as well as sounds that befit a miniature piano, such as music box and toy piano tones. You can learn the sounds of instruments while actually playing them, as if the tinyPIANO itself were a picture book of instruments.
Fifty built-in demo songs to enjoy even when you're not playing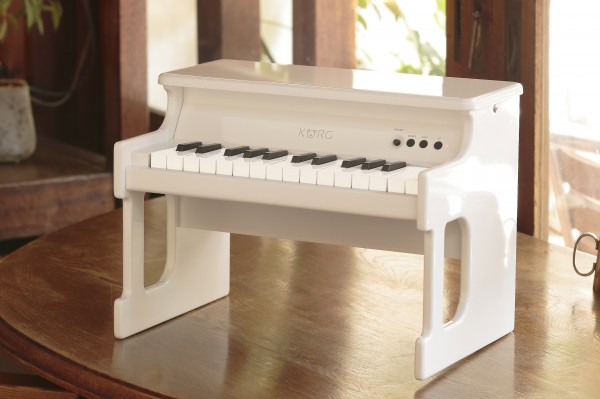 The tinyPIANO contains 50 automatically playing demo songs that cover a wide range of styles. In addition to being a great way to hear skillful performances, these songs can provide enjoyable background music for your room, like a music box. Each demo song is assigned to play using a tone that's appropriate for it, but you are free to specify a different tone to suit your taste or the desired atmosphere. Even when playing back the demo songs at night, you can turn down the volume and enjoy the background music without disturbing those around you.
Small, easily transportable, and powered by AA batteries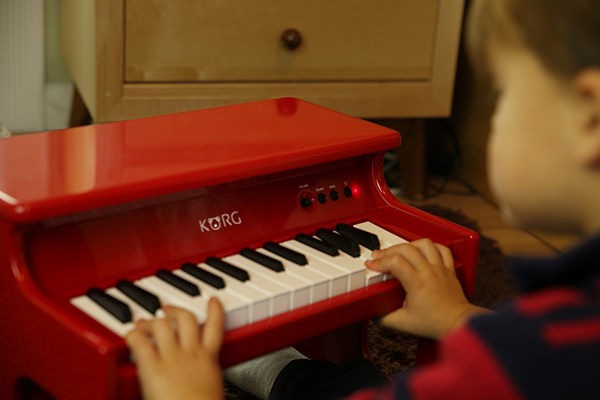 Speakers are built into the compact body. Since the instrument is powered by six AA batteries, you can enjoy piano performances anywhere and anytime. Without needing to be set up in a specific location, you can move the tinyPIANO from the living room to the bedroom or even outside according to how you feel that day, and enjoy music in the style you like. This instrument is too good to let the children monopolize; it's a miniature electronic piano that adults will enjoy as well.
Choose from four colors
The lineup gives you a choice of four colors: a mirror-finish black that's redolent of high quality, fresh and memorable red, irresistibly cute pink and stylish white. Choose the color that's appropriate for your child's preferences or the ambience of their room.
We use cookies to give you the best experience on this website.
Learn more
Got it