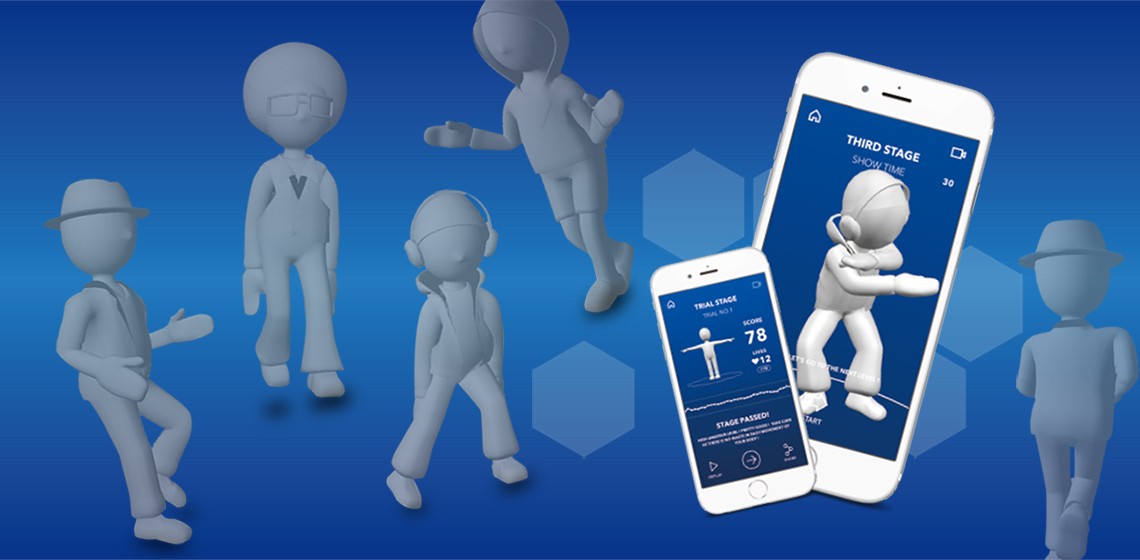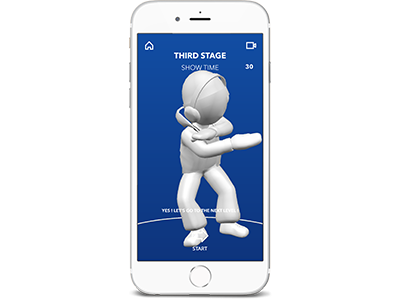 Step Master
RHYTHM TRAINING MACHINE
Support for Your Purchase
Learn More
Tighter rhythm, more fun!
Step Master, the iPhone app that lets you acquire the sense of rhythm that you need for dance.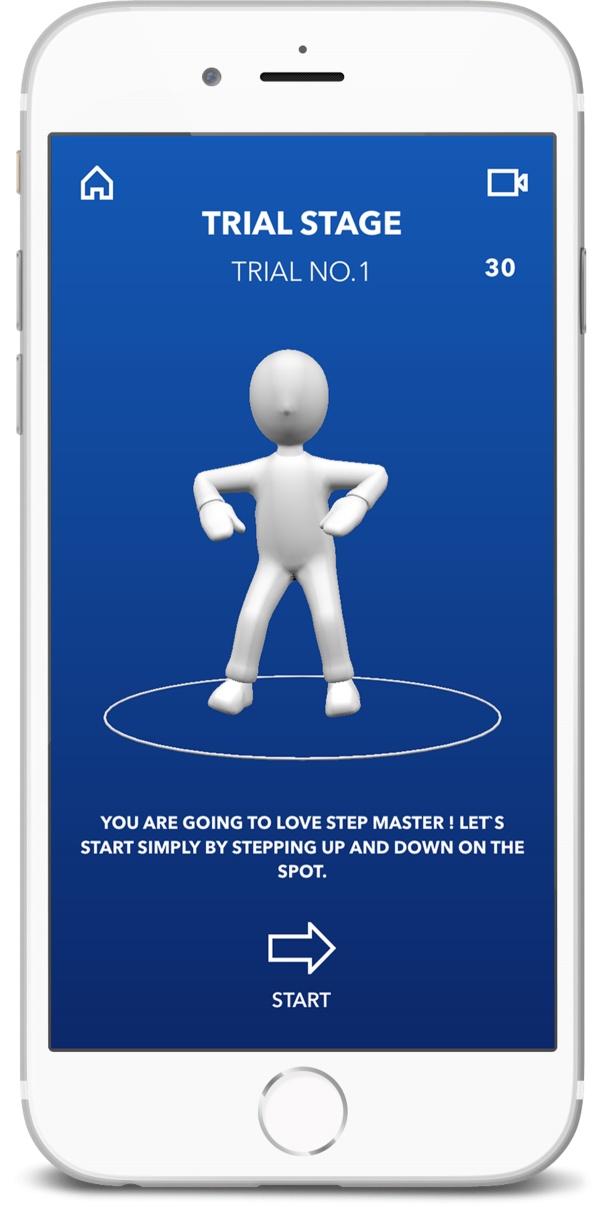 In order to dance impressively, the crucial point is to keep the rhythm! This is something that even top dancers active on the world stage always keep in mind. It's easy to be distracted by flashy moves, but what really makes or breaks a performance is whether the dancer has internalized the tempo. The best way to become a better dancer is to improve your body's core strength and your sense of rhythm.
Step Master is a fun iPhone app that lets dancers from beginner to expert level improve their sense of rhythm as if they were playing a game. From basic steps to complex choreography, a total of 49 dance variations are provided. Each of these are clearly illustrated with motion graphics that rotate 360 degrees. It's the birth of a new dance training tool in which the accelerometer accurately detects the dancer's sense of tempo, letting you master the moves.
iPhone app that lets you develop your sense of rhythm in an enjoyable game-like manner
Provides trial stages (free) and training stages (in-app purchase)
The trial stages provide four dance variations, and the training stages provide 45 dance variations.
Covers a broad range of levels from beginning to pro dancers: stages 1 – 2 are beginning and intermediate, and stages 3 – 4 are advanced
Accelerometer is used to accurately detect the dancer's movements
Motion graphics rotate 360 degrees, letting you see every detail of the chorography
Realtime sensing of the discrepancy between the tempo of the background music and the dancer's sense of rhythm
While you dance, the Advice function informs you in real time of any inaccuracy in your sense of tempo
Each time you clear another stage, the dancer in the motion graphics gets a costume upgrade
Provides clear dance tips at every point in the choreography
Step up to the next stage as you improve your score
Movie function lets you record your own dancing
Operating Requirements
OS

iOS 8 or later
Device

iPhone 6, iPod Touch (fifth-generation or later)
We use cookies to give you the best experience on this website.
Learn more
Got it