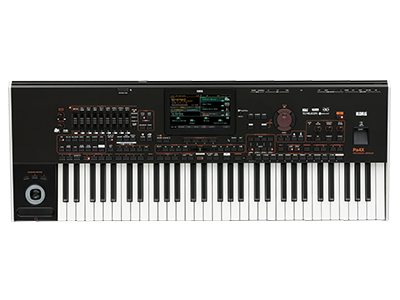 Pa4X
PROFESSIONAL ARRANGER
Learn More
Related Sites
Related Products
Send your KORG Pa4X to the NEXT level!

KORG is pleased to announce Pa4X OS NEXT, the new Operating System for the Pa4X Professional Arranger.
Pa4X OS NEXT is a fresh new approach for our award-winning flagship arranger, the Pa4X featuring a renewed, luscious, dark and glimmering display and new technological advances driving powerful features to deliver beautiful contemporary musical materials in our award-winning flagship arranger.

This is more than a simple update, this feels like an all-new Pa series arranger as OS next raises the bar for what a professional arranger can do. This is because we talk a fresh approach to considering how to deliver the most powerful arranger possible to musicians around the world.

As usual, Korg offers this operating system update at no charge for all existing users. Since the beginning of our Pa-Series adventure we have always tried to provide great new features via system updates (while some other companies deliver updates in a different keyboard). A KORG Professional Arranger is designed to keep growing, increasing its value through the years.

In addition to increasing performance through free software updates, Korg arranger keyboards preserve their value by reading sound and style data from our older models. When you think it is time to switch to your next arranger, do it together with all your sounds, songs and styles.
With KORG Professional Arrangers, technology is at the service of the music! Pa4X OS NEXT will be available early March 2019.

Here's what's new in this free Pa4X OS NEXT system update.
Pa4X OS NEXT Introduction video
New Dark-Glimmering GUI (Graphical User Interface)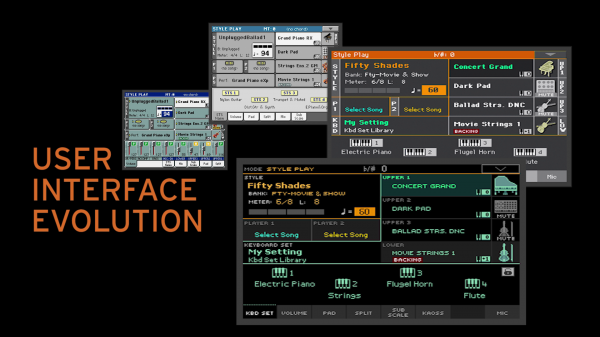 KORG Professional Arrangers were the first to feature a touch-screen display, making interaction between keyboard and performer much easier and more natural. Since then, musicians worldwide have come to appreciate the power and user friendliness of a touchscreen display. Pa4X OS NEXT takes this to a new level becoming even more attractive and easy to use. There is no need to learn a totally new way of working, instead you can enjoy our advanced GUI.
With Pa4X OS NEXT we continue to offer the same arrangement of the GUI's elements, letting you find them where you expect, while using color contrast so the most relevant components come to the foreground, while the static elements sit back unobtrusively. Color coding is more evident than ever, helping you navigate the power of the Pa4X OS NEXT in a world full of colors.
Direct reading of User Samples from disk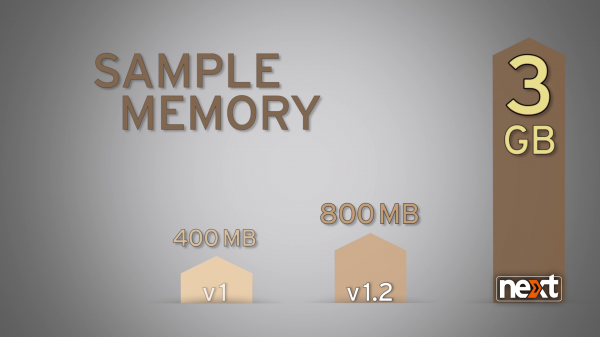 The User Sample memory is now more than three times larger! You can now load 1.5 GB of User Samples, which becomes 3 GB when using our fast compression algorithm.
Easily Copy Keyboard Sets
You can now copy Keyboard Sets between Styles and SongBook Entries to easily shift programming to other songs and styles.
Improved mono solo instruments
The Mono Legato and Portamento Time parameters have been revised to make monophonic solo instruments more realistic when playing legato. By finely adjusting the timing and stretching when connecting notes, the sound will now play smoothly making it more inviting for the performer and audience. There are a few new sounds showcasing this new feature.
Improved Drawbars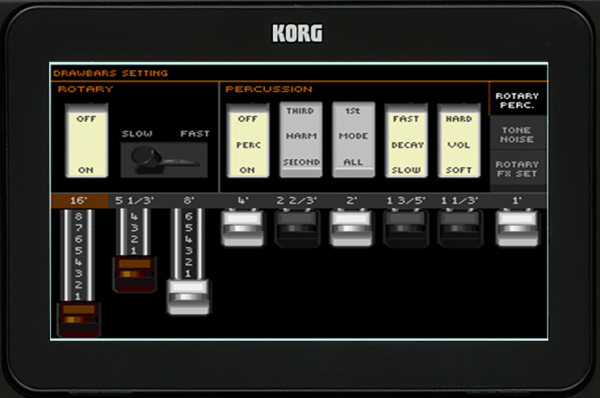 Drawbars organs are so important to many musical styles and the Drawbars page has been revised to feel more like the classic organ console. And the Drawbar sound has also been refined to be even better!
Consolidated Record dialog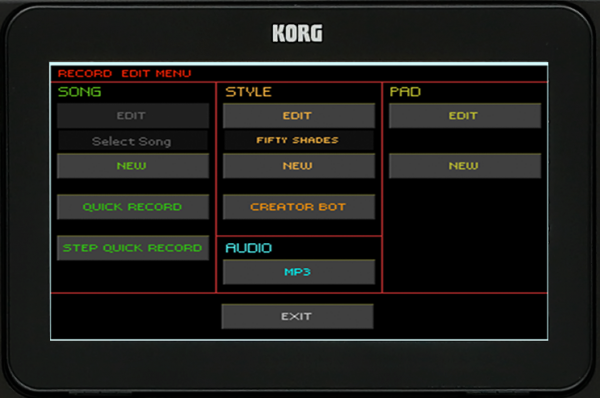 When pressing Record, you can now choose what you want to record - independently from the current Operating Mode. Record styles, songs, pads, or access the song's Quick Record or the style's Creator Bot, as well as recording everything to an MP3 file: you can now quickly and easily choose what you want to record.
Improved Quick Record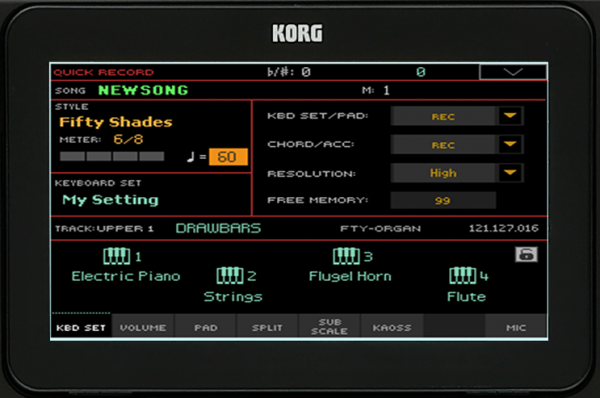 Quick Record is the fast way to create your own songs with the accompaniment of our styles. This is now more straightforward making it the same as the main page using just a few record indicators in the mix. No
Get wired!
It is now very easy to connect small keyboards, mixing surfaces, percussive pads – the full catalogue of our KORG nano series of controllers! Just connect them to the USB HOST port, choose the dedicated MIDI Preset, and you are ready to go with a pad controller, second keyboard or remote control of the sound
General improvements
While we were there, we also added the ability to select more Song Book entries at once, lock the selected Keyboard Sets, remotely control the Synchro Start/Stop function via MIDI and of course tightened and smoothed out the whole performance system.
* Important Note on updating your Pa4X
Depending on the production lot of your keyboard, the Pa4X accepts the update package with one of these two extensions: "PKG" or "UPD".
To know which type of package your Pa4X requires turn it on while pressing and holding INTRO 1. After the calibration procedure the display will ask you to select either "a valid PKG file" or "a valid UPD file". To avoid any damage to your Pa4X, download and install only the required package and be sure to follow the instructions provided.
We use cookies to give you the best experience on this website.
Learn more
Got it