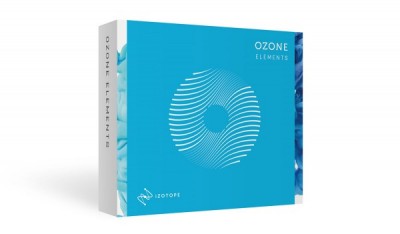 Ozone Elements de iZotope
Comme nous l'avons annoncé il y a quelques semaines, le logiciel Ozone Elements, logiciel de mastering primé, s'ajoute à l'offre déjà pléthorique de logiciels inclus dans le KORG Software bundle fourni avec nos contrôleurs MIDI.

Ozone Elements est également fourni avec certains de nos synthétiseurs (volca modular, volca drum, minilogue xdKROME EX), mais un petit nombre de ces unités peuvent ne pas inclure la carte physique affichant le coden écessaire au téléchargement.

If you have not received the physical card with the download code, please follow these simple steps to retrieve your code:

- Contact your local KORG Distributor and send a mail with the title "KORG Software Bundle"
- Attach the necessary files to this mail (please refer to the list below)
- After verification, we will send you a download code for iZotope Elements for your eligible product

Files to attach to the mail:
1/ Purchase receipt OR picture of your product
2/ Serial number

Vous trouverez les informations à propos de votre distributeur local ici :
Attention :
- Un seul code par produit sera fourni
- Les produits d'occasion sont exclus de cette promotion.
Numéro de série (sur le produit)

Numéro de série (sur la boite)
We use cookies to give you the best experience on this website.
Learn more
Got it