Reason Lite est maintenant disponible avec le KORG Software Bundle.
Nous sommes ravis de vous annoncer que le tout nouveau "Reason Lite" de Propellerhead a été ajouté au "KORG Software Bundle", un ensemble d'outils de production musicale que nous offrons gratuitement et que vous pouvez facilement télécharger en utilisant le code inclut sur la "Licence Card" que vous obtenez à l'achat de la plupart de nos contrôleurs.

Rendez-vous sur la page the KORG Software Bundle page et saisissez le code que vous trouverez sur votre "Licence Card" afin d'obtenir une licence "Reason Lite". Avec le numéro de cette licence, il suffit d'aller sur le the Propellerhead's website, de s'enregistrer en tant qu'utilisateur, puis de télécharger et d'installer le logiciel.

Coinciding with this, we will stop providing "Reason Limited" license codes. Please use "Reason Lite" from now on.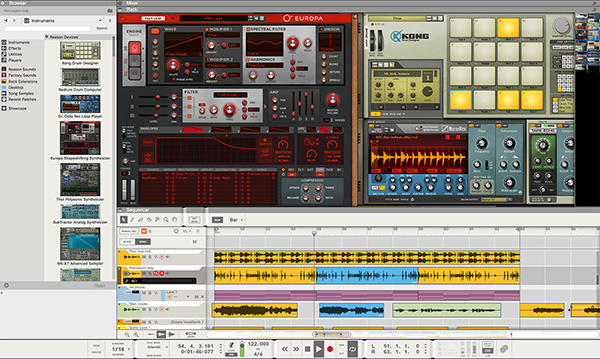 Propellerhead Reason Lite
Ce qui fait la force du logiciel Reason Lite :
• Le fameux flux créatif de Reason : faire de la musique rapidement sans se préoccuper des détails techniques.
• Des outils d'enregistrement et de mixage de qualité studio pour un résultat irréprochable.
• 9 instruments premium : Synthétiseurs, échantillonneurs, boîtes à rythmes.
• 11 processeurs d'effets : reverb, delay, eq, distorsion etc...
• Des amplificateurs de guitare et de basse Softube.
• Plus de 2 Go de sons, boucles et samples inclus.
• Les plugins VST et Rack Extension pour étendre votre son.
Les utilisateurs qui ont déjà "Reason Limited" :
Vous pouvez également bénéficier du nouveau logiciel "Reason Lite" en suivant la même procédure que ci-dessus et en utilisant le code sur leur "Licence Card" pour obtenir ReasonLite.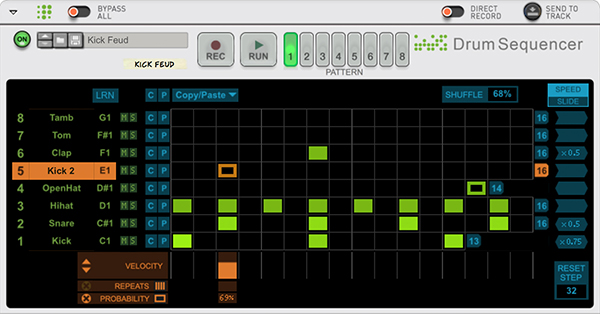 Propellerhead Drum Sequencer
Propellerhead Drum Sequencer - Promotion spéciale et à durée limitée :
our marquer l'ajout de "Reason Lite" au logiciel KORG Software Bundle, tous les utilisateurs qui téléchargeront "Reason Lite" pourront également télécharger gratuitement le Drum Sequencer (prix normal : 69 dollars). C'est le moment de craquer !
https://shop.propellerheads.se/rack-extension/drum-sequencer/

Campaign duration: From May 28th 2018 to June 13th 2018.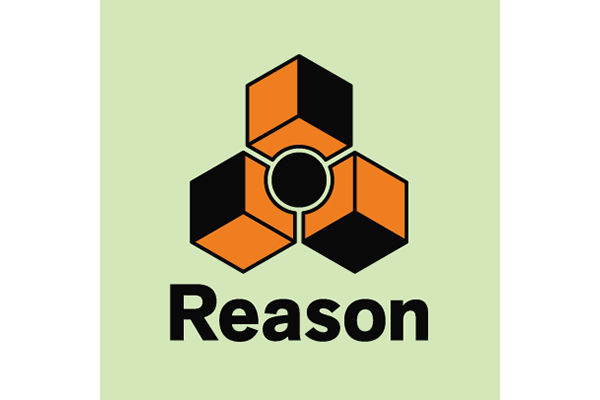 A propos de l'upgrade vers Reason 10 :
Pour tous les utilisateurs de "Reason Lite" une offre spéciale vous permettant de passer à "Reason 10" (qui bien évidemment inclut toutes les fonctions ) est disponible. Avant tout, téléchargez et testez toutes les fonctions incroyables de Reason Lite. Si vous aimez, et nous sommes sûr que oui, nous vous invitons à suivre cette procédure : Please check this

About Propellerhead Software
Formed in 1994, Propellerhead Software is a privately owned company based in Stockholm, Sweden. Renowned for its musician-centric approach, Propellerhead has created some of the world's most innovative music software applications, interfaces and technology standards. Musicians, producers and the media have praised Figure, Reason, ReCycle and ReBirth applications for being inspiring, great sounding and of impeccable quality. Technologies such as ReWire and the REX file format are de-facto industry standards, implemented in all major music software. Today, Propellerhead's products are used all over the world by hundreds of thousands of professionals and enthusiasts for all kinds of music making.
http://www.propellerheads.se
We use cookies to give you the best experience on this website.
Learn more
Got it