News M1 Day - Music Workstation Synthesizer "M1" 30th anniversary. Limited Time Sale of Software Products.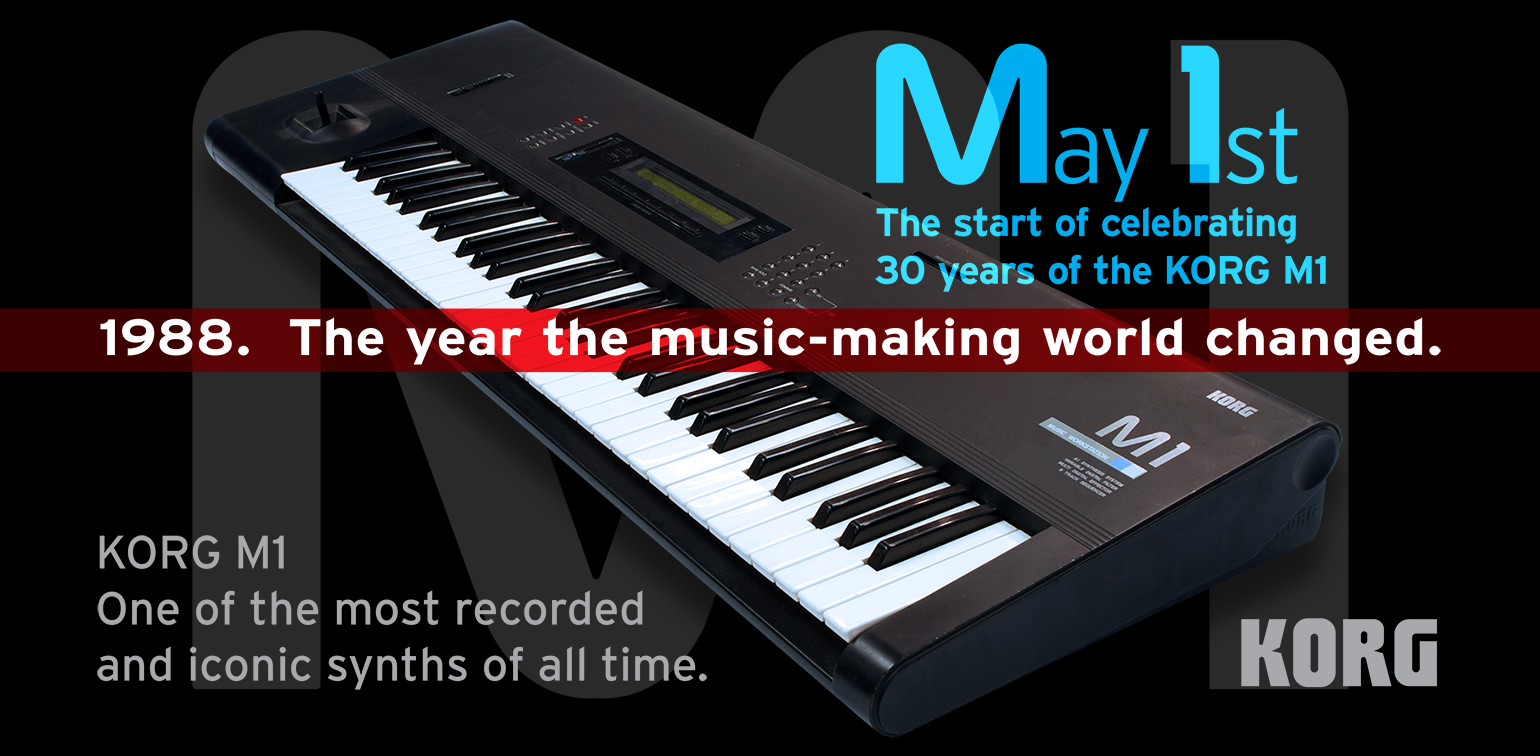 In 1988 KORG released the legendary M1. Unlike any other keyboard up until that time, it featured a ground-breaking combination of cutting edge synthesis, digital effects, drums and an onboard sequencer. The M1 defined a whole new music instrument known as the "Workstation", which remain to this day with products such as the incredible KRONOS and M1 sounds can be heard on countless stages, TV shows, movies and number 1 records across almost every genre of music in the world.

Production of the M1 ceased in 1995 at which point it was the best-selling synthesizer of all time. Today, the heritage of the KORG M1 lives on in our software synths, iOS apps and free expansions for the KROME Workstation.

Thirty years after its release, the M1 legacy lives on with its iconic sounds still being used on many recordings and stages around the world. In recognition of its 30th anniversary, May 1 is designated as M1 day, triggering the start of our celebrations.

In celebration of M1 30th anniversary, we are now offering a limited-time 50% off sale for the KORG Collection - M1 and KORG iM1 for iPad. Don't miss this great opportunity to get the legendary M1 sound on iOS/Mac/Windows! Offer available until Wednesday, May 30, 2018.
Sale Period
May 1, (Tuesday) 2018. - May 30, (Wednesday) 2018.

Target Products
- KORG Collection - M1
- KORG iM1 for iPad (includes in-app purchases)
We use cookies to give you the best experience on this website.
Learn more
Got it