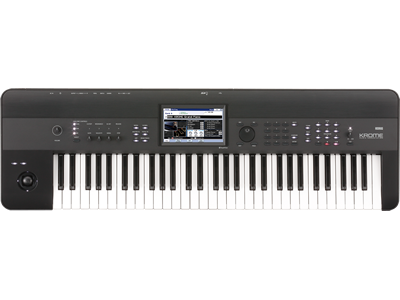 KROME
MUSIC WORKSTATION
Learn More
Related Sites
Related Products
Related Artists
2015.04.23

2014.11.12
Show All

Natural Expression
KROME 61 and 73 models feature a semi-weighted keyboard; the great feel and response are ideal for playing everything from any style of piano, to dynamic organ performance, to pyrotechnic synthesizer solos.

KROME 88 is equipped with Korg's NH (Natural Weighted Hammer Action) keyboard, ensuring that every nuance of your playing dynamics will be expressively reflected when playing sounds such as piano or electric piano.
Distinctive aluminum panel design exudes a sense of quality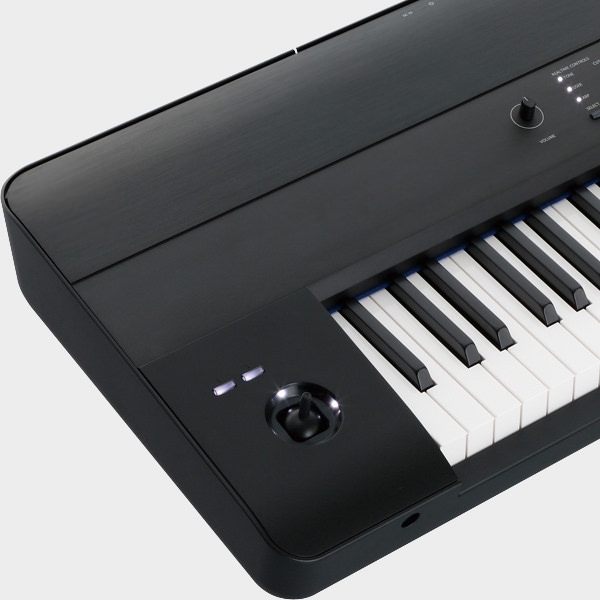 The dramatic dark colored body provides KROME with an elegantly curved profile. The top control panel is made using two aluminum panels of differing design.

The result is a distinctive appearance that projects an unmistakable presence, even on a cluttered stage. In both looks and sound, KROME will make a strong impression on the audience.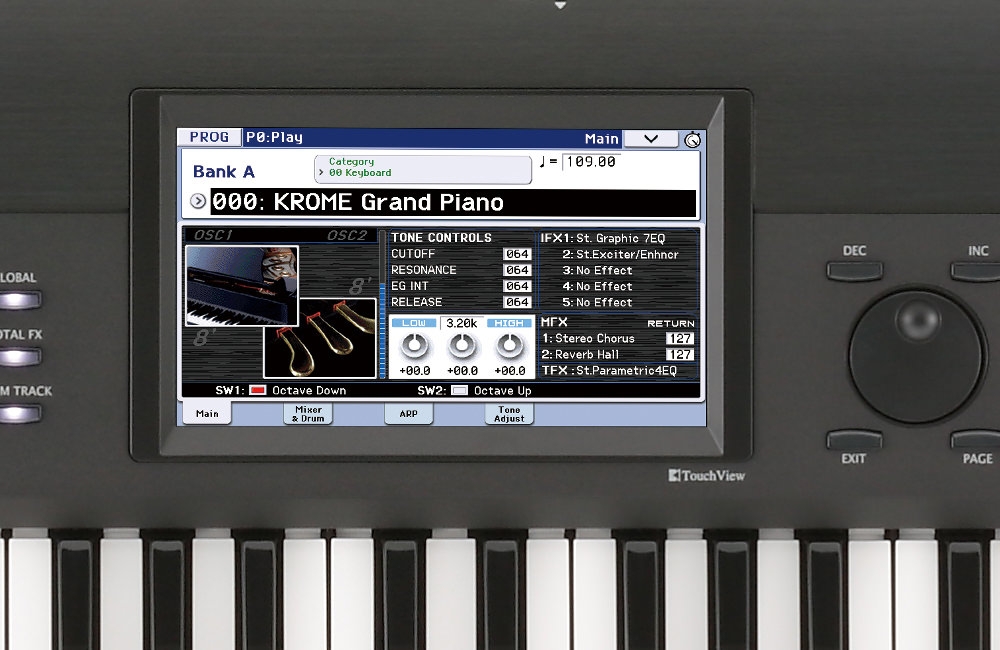 Intuitive TouchView™ interface
KROME's huge 800 x 480 pixel TouchView Color display can show numerous parameters at once, ensuring great visibility. Simply touch the screen to change sounds or edit parameters. Finger-drag editing is also supported, allowing you to use the on-screen sliders and knobs directly.

Numerous functions take advantage of the TouchView interface, such as the piano roll editor, a stopwatch that's convenient for keeping track of a live performance, and a calculator keypad that is convenient for entering numerical values.
USB and SD Storage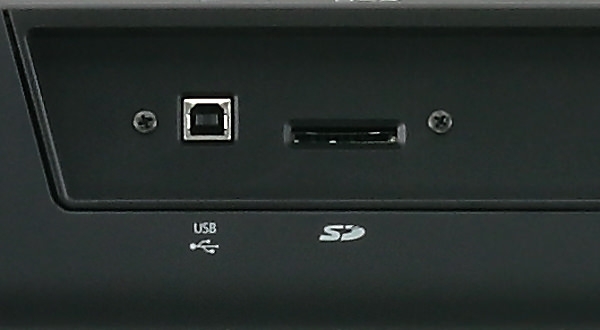 You can connect KROME to your computer via USB to easily transfer MIDI data. You can also use an SD card (commercially available) to manage the KROME's data files.
Stand-alone and Plug-in KROME Editing Software
The KROME Editor and KROME Plug-In Editor allow you to edit your KROME from your computer while viewing large numbers of parameters simultaneously, or to use KROME in your DAW as if it were a software synthesizer. You can download the latest version of the KROME sound editor from the Korg website.
We use cookies to give you the best experience on this website.
Learn more
Got it