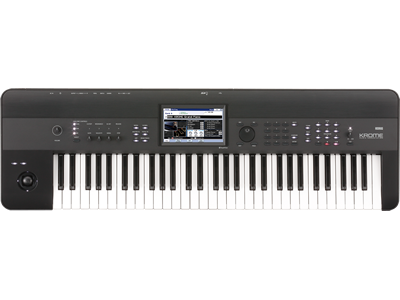 KROME
MUSIC WORKSTATION
Learn More
Related Sites
Related Products
Related Artists
2015.04.23

2014.11.12
Show All
A carefully chosen selection of the top sounds.
--- available such as piano, electric piano, drum.
In addition to Korg's well-proven workstation features, KROME features a carefully chosen selection of the top sounds available today for bread-and-butter keyboard instruments such as piano and electric piano, as well as vital and dynamic drum kits, giving you the best of the basics. These highly usable piano, electric piano, and drum sounds by themselves set KROME apart from any other keyboard in its class. With sound quality and features normally found in much more expensive instruments, KROME aspires to set a whole new value standard, and become a unique and irreplaceable partner for real-world musicians.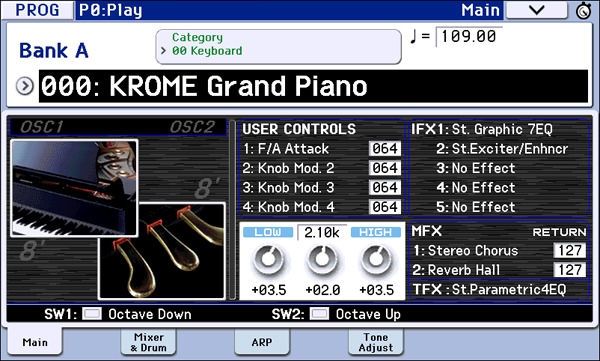 Spectacular Grand Piano breaks new ground
Piano sounds are critically important for nearly every keyboard instrument. KROME borrows the impressive "German D Grand" that was created for the KRONOS flagship.
In addition to the rich sound of 88 full-length unlooped stereo samples, damper resonance is also included. In fact, the PCM memory used for just this "German D Grand" alone occupies several times – even several tens of times – more memory capacity than the entire PCM memory used in a typical workstation or PCM synthesizer. Unless the original sound is impeccable, no amount of parameter editing can create an enjoyable playing experience.
The KROME's piano is an example of Korg's passion for every musician to enjoy great sounds played on great instruments. This resonant, authentic, and realistic piano represents a major increase in quality for this class of keyboard.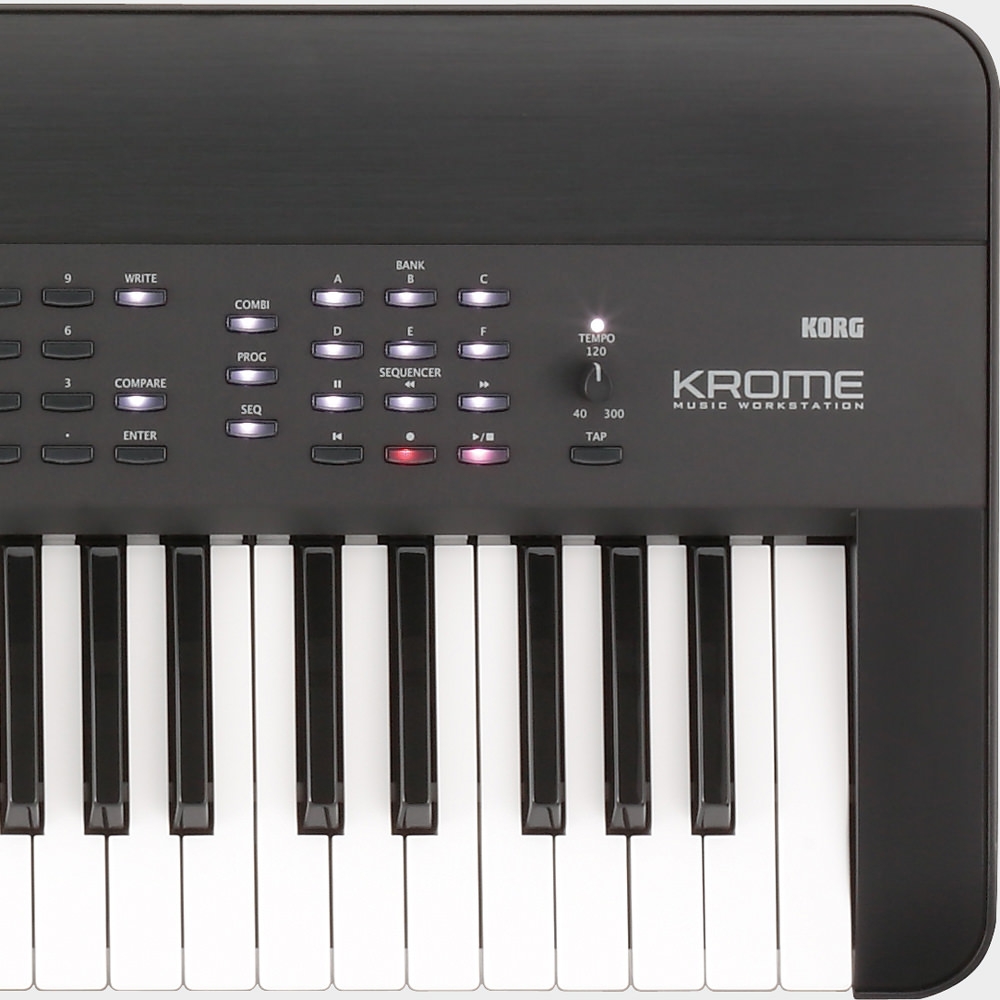 Electric pianos offering expressive warmth and realism
For many keyboardists, the electric piano sound is just as critical as the acoustic piano sound. KROME features three types of electric pianos.

Eight velocity levels have been used to ensure faithful response to the player's expression. Lavish amounts of PCM memory have been used for this purpose, to the extent that just one of these electric piano types contains more sample data than the entire sound memory of a typical PCM synthesizer.

In addition, the vintage amps, cabinets, and classic effects so important to these timeless sounds have been realistically modeled, ensuring that everything from the touch to the final sound will be utterly enjoyable.
Studio-quality drum sounds
The built-in drum kits play a major role in song production on any music workstation. KROME contains the same "Jazz Ambience Drums" that can be found on the Korg KRONOS. Taking advantage of the high-capacity PCM memory, these sounds capture a dramatically high level of response and realism.

Adjusting the mix balance between the direct sound (a mic placed near the head or cymbal) and the ambient sound (recorded from a distant mic to capture the resonance of the room), allows you to create a rich drum sound that has exactly the balance and character that you want.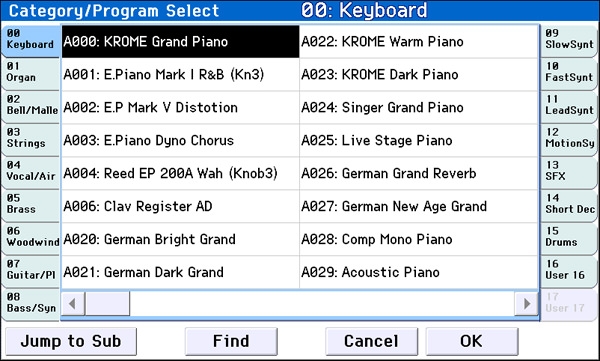 Colorful palette of sounds
In addition to piano, electric piano, and drums, KROME has a plentiful array of sounds to cover a broad range of styles that will meet a wide variety of needs. Stimulate your creativity by selecting any of the 640 Programs or 288 Combinations. Each one has been carefully created by professional studio and performing musicians to provide exceptional real-world use for both rich clean backing parts or soaring solos. Plus you can tweak, customize, create, and save your own sounds as well.
We use cookies to give you the best experience on this website.
Learn more
Got it