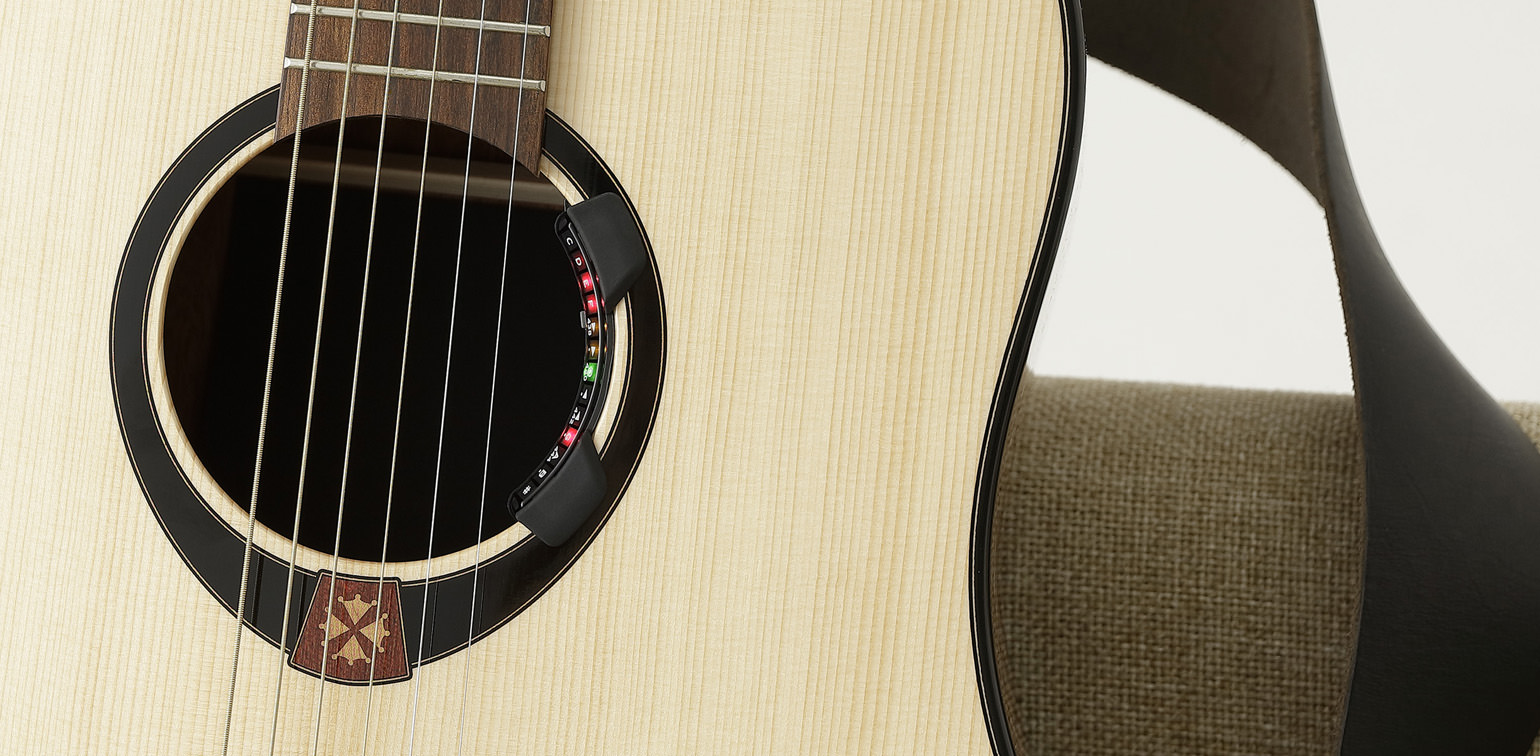 Scale

12 note equal temperament
Range (Sine Wave)

E2 (82.41Hz)–E7 (2637.02Hz)
Precision

± 1 cent
Calibration Range

A = 438–445Hz (1 Hz steps)
Dimensions (W x D x H)

79 ✕ 32 ✕ 17 mm / 3.11" x 1.26" x 0.67"
Weight

13g/0.46 oz. (including batteries)
Battery Life

Approximately 36 hours (A4 continuous input)
Installable Size

Circular sound hole of diameter 100 mm ±3 mm
Included Items

CR1620 lithium battery (3V) x 1 (for verifying operation)
Settings for the calibration are remembered even when the power is turned off. However, this setting returns to the following initial value when you replace the batteries.
Initial value: Calibration=440 Hz

If 3 minutes elapses while no sound is being input to the tuner, the auto power-off function automatically turns the power off.

Even if the pitch is within the detection range, detection might not be possible if the sound of the instrument contains numerous overtones or has a rapid decay.

* All products names and specification names are trademarks or registered trademarks of their respective owners.
* Appearance and specifications of products are subject to change without notice.
We use cookies to give you the best experience on this website.
Learn more
Got it