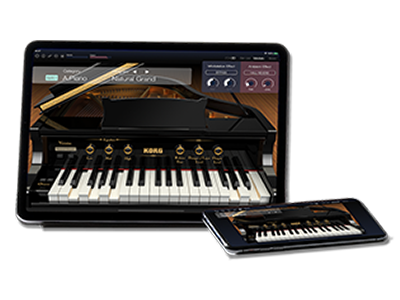 KORG Module
MOBILE SOUND MODULE
Support for Your Purchase
Learn More
Related Sites
Acoustic Piano
Essential Sound Library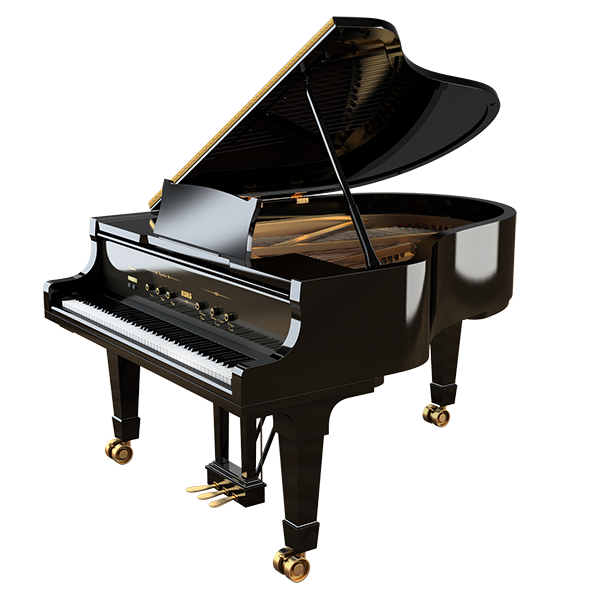 This is a premium acoustic piano module that features un-looped data carefully sampled from world renowned acoustic pianos. If you're using an external MIDI keyboard, your playing dynamics will shift between various levels of sampled data, responding to your touch and expressing your sound with a rich dynamic range. The sympathetic resonance of the open strings when the damper pedal is pressed has also been reproduced. Sounds such as upright piano and electric grand piano as well as other variations that add layered strings or pads are also provided, allowing a wide variety of high-quality sounds.


Electric Piano
Essential Sound Library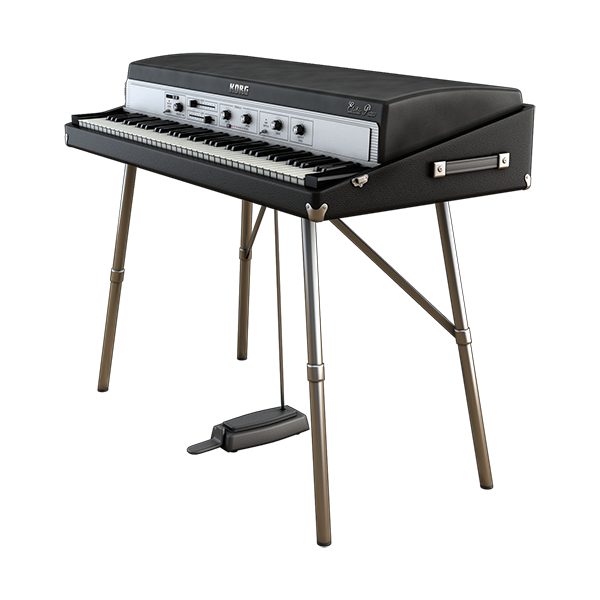 Electric Piano
This is an electric piano module that realistically reproduces the distinctive tones of a sweet-sounding vintage electric piano. Since multiple levels of velocity layers are provided, the sound is extremely realistic throughout the full dynamic range of soft to strong notes. This module also provides the EQ and tremolo, as well as a drive circuit that's ideal for producing funkytones. . You'll never tire of immersing yourself in the sweet sounds of this module.


Organ
Essential Sound Library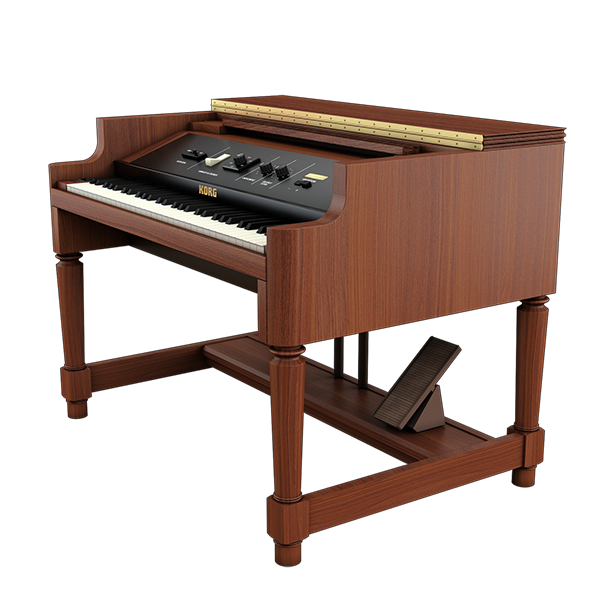 This is a powerful organ model that samples a range of sound variations from a traditional vintage organ. With a powerful rotary speaker, vibrato and chorus that adds character to the sound, and an overdrive circuit that generates warm distortion, it's easy to produce realistic organ sounds.


Clav
Essential Sound Library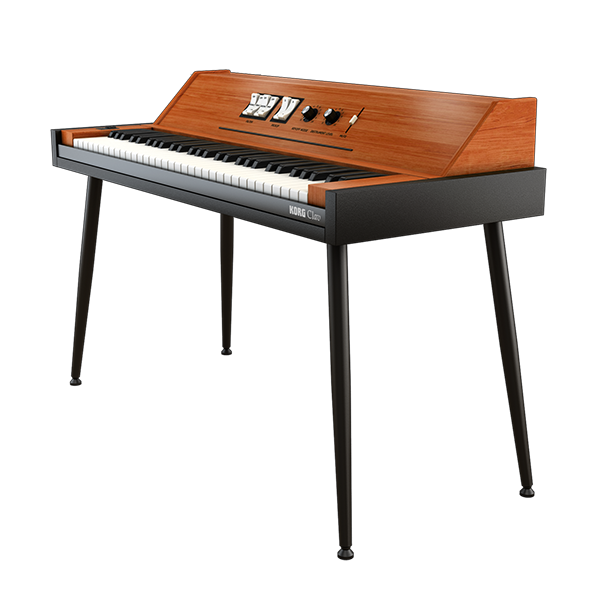 This is a clav module that reproduces the sharp attack and percussive sound of a classic instrument. Since the pickup and filter can be controlled by individual switches, you can easily try out different changes in the sound. Additional parameters indispensable to the clav sound have been carefully selected, such as a mute slider that adjusts to the sound.


Multi
Essential Sound Library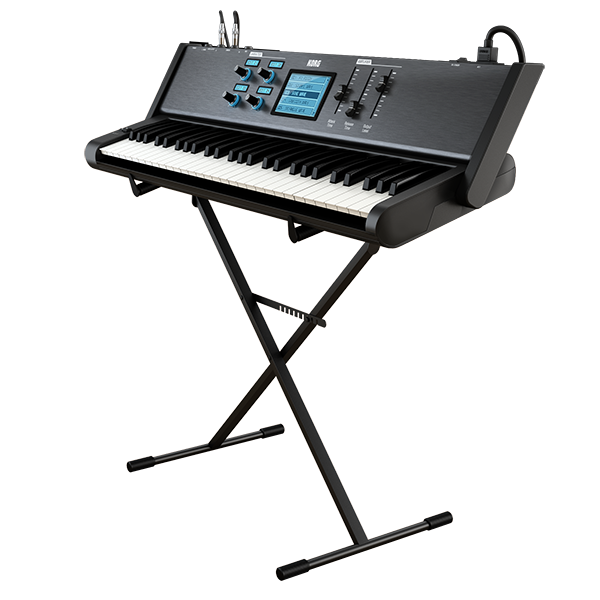 The multi module lets you produce a wide range of sounds including strings, brass, and synth. It provides acrisp, high-quality sound, with each tone displaying a set of the most suitable parameters for editing, so you can easily and efficiently attain the sound you desire.


Hybrid
Essential Sound Library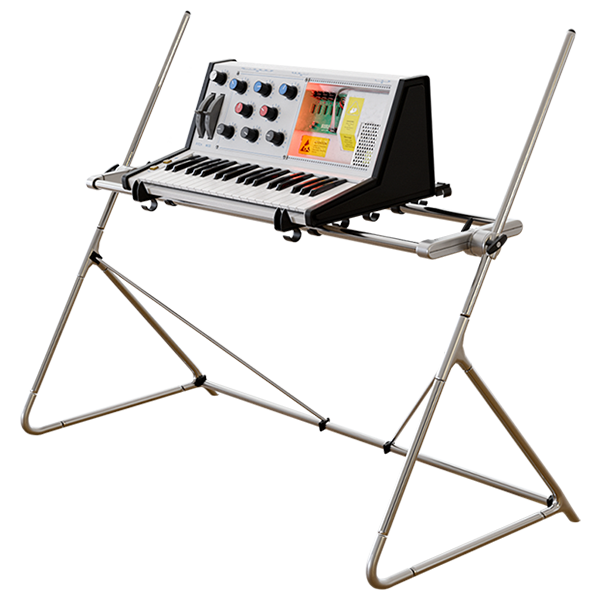 Hybrid is built on a brand new engine that allows you to create a wide variety of rich and powerful sounds ranging from warm analog sounds to sharp synth leads to shimmering FM sounds - even tempo-synced sequences. Each sound has the optimal parameters selected on the interface so you can quickly adjust to suit your preferences.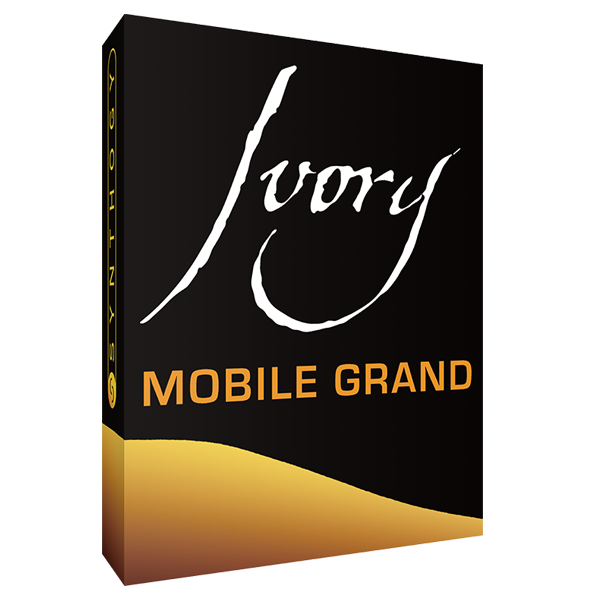 The famous "Ivory" brand software piano sound module from Synthogy is available as a sound library for KORG Module.

From Synthogy
"Premium Concert Grand Piano Library from Synthogy, makers of the award-winning Ivory brand of virtual pianos. This German Steinway D Concert Grand is from the same source recordings of their highly acclaimed Ivory II Grand Pianos virtual instrument. Ivory Mobile Grand offers the same stellar sound quality and playability that has made Ivory the choice of professional artists around the world."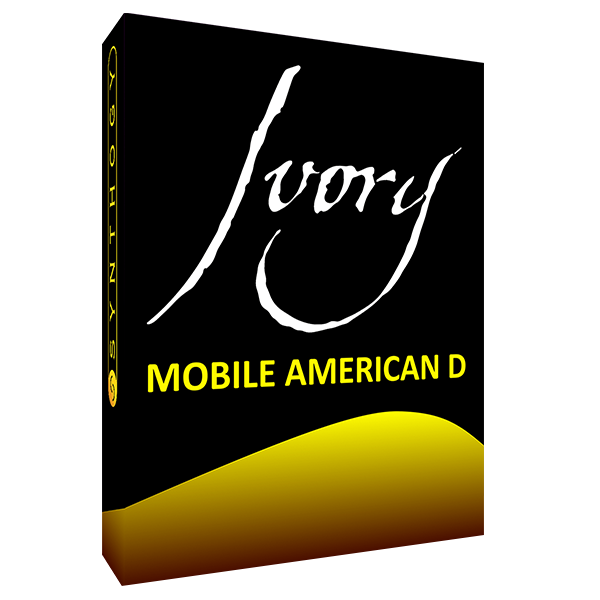 The latest High-End Concert Grand Piano Library from SYNTHOGY. This vintage American Steinway D Concert Grand is from the same original recordings of their award-winning Ivory II American Concert D virtual piano. This piano has a beautiful tone and is a superb choice for all styles of music. Ivory Mobile American D offers an unparalleled sound quality and playing experience for iOS platforms.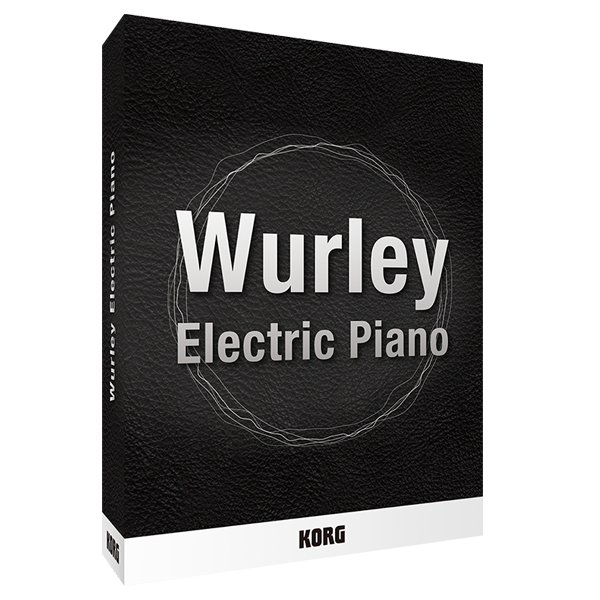 This samples a vintage electric piano that creates sound by striking a reed (vibrating plate). Samples are un-looped, providing the same decay as the original. Multiple velocity layers are used, so your playing touch will produce natural changesto the sound. This library gives you the electric piano sounds that were featured in those original great songs.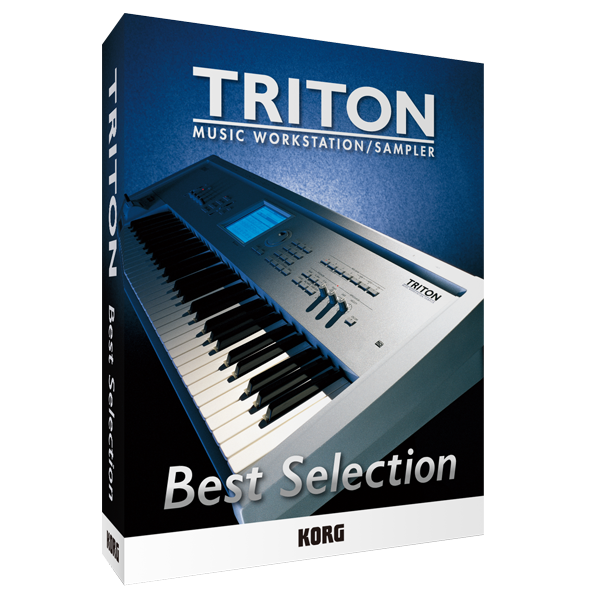 TRITON, KORG's best-selling music workstation had sounds loved by top musicians around the world and used in many hit songs from the 90s onwards. This TRITON Best Selection features 100 Signature Sound Programs faithfully reproduced from the original TRITON.



* Please note the sounds slightly differ from the original TRITON due to the differences of the product specifications. We've carefully optimized the sound for KORG Module.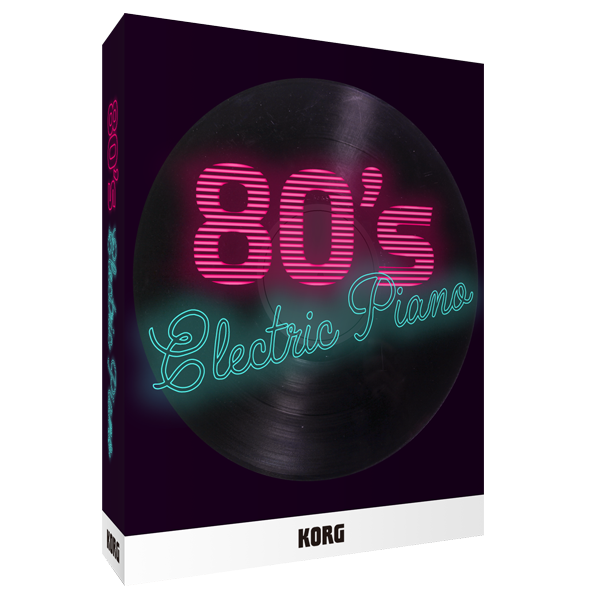 This is a collection of various familiar electric piano sounds that vividly recall the great electric pianos of the 1980's. Of course we include the legendary FM electric piano found on one of the biggest selling digital synthesizers, captured with its characteristically resplendent metallic sound. You will also find the famous electric grand piano along with its string vibrations as well as a custom electric piano with a sharp and expanding sound which has been specially tweaked to reflect specific key touch conditions and the recognisable 80's EQ/Chorus. You can now easily reproduce these authentic 1980s sounds in KORG Module.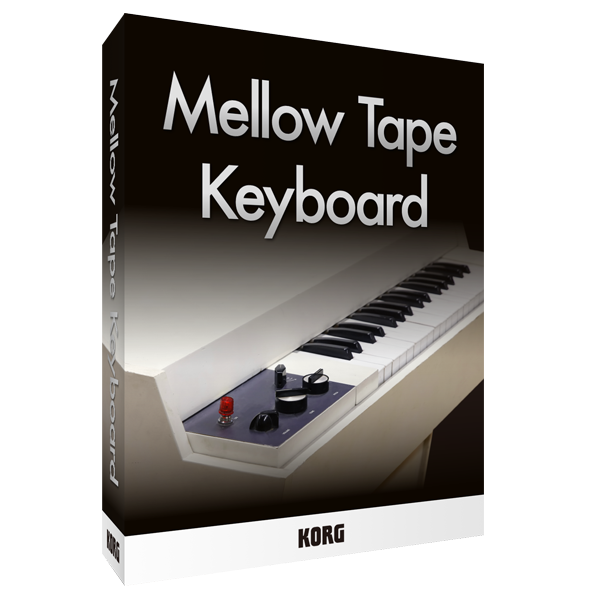 This is a collection of non-looped keyboard sounds sampled using a tape machine, deservedly the beginning point of all music sampling. Every single note assigned to each key is recorded individually via magnetic tape, allowing you to easily reproduce some of the most famous sounds used in hit songs released during the 60's and 70's. Please enjoy the warm retro tape recorded sounds.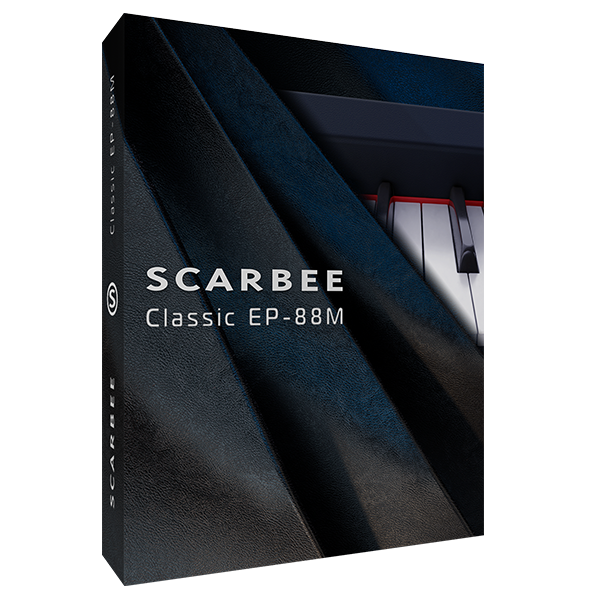 SCARBEE, one of the world's leading sound developer, has teamed up with KORG to faithfully recreate a mobile version of their latest and the best electric piano instrument: "Classic EP-88S". From SCARBEE: "Passionately sampled 88 key electric piano from the mid 70's - designed and programmed to deliver true, soulful and inspiring authenticity. We wanted to have the very best possible sustain on each key, perfect balance of tone, crystal clear bell brilliance and plenty of bark too. There are multiple levels of velocity layers with nice dynamic range from soft to strong notes and plenty off FX presets."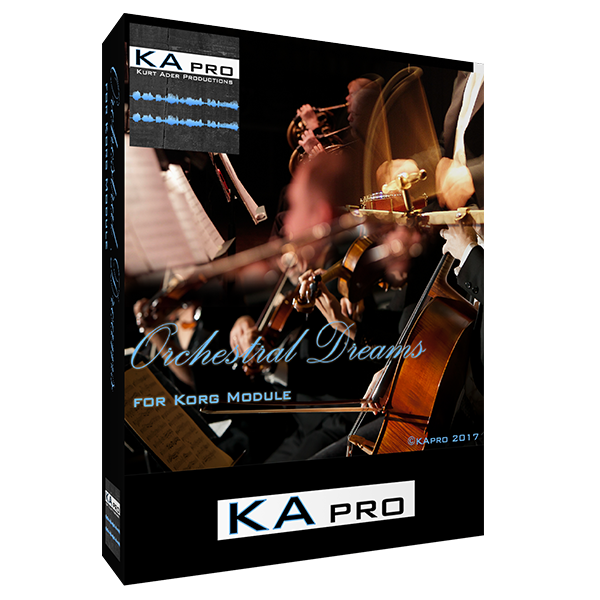 With the brand-new "KApro Orchestral Dreams" Library, KApro offers a selection of orchestral, epic sounds in stunning quality for KORG MODULE. You will find numerous tutti and staccato orchestras as well as string ensembles of various sizes. In addition, there are wonderful solo cello, concert organs, symphonic choirs and epic drums.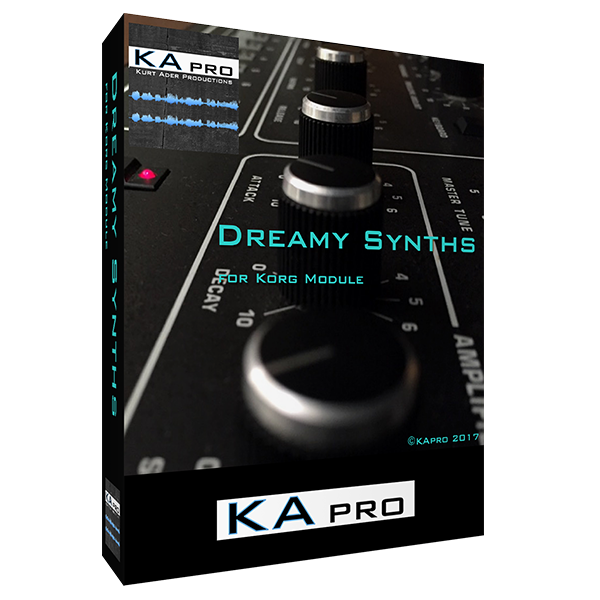 The brand-new "KApro Dreamy Synths" Library brings you breathtaking, powerful and lively synthesizer sounds of three essential categories, namely
- numerous synthetic string, brass, and pad sounds associated with a famous polyphonic analogue synth that has made appearances on countless music productions since the mid-1970's
- moving digital soundscapes and drones, produced by partly unaffordable digital synthesizers, and
- analogue and digital effect sounds as well as computerized voice effects.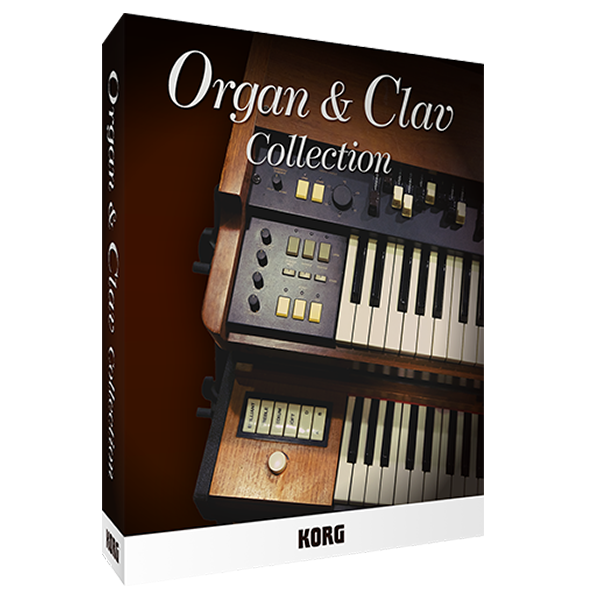 KORG is proud to announce an updated collection of various Organ sounds which are an essential part of the Module sound engine. This collection includes a large variety of more than 40 organs including plenty of Vintage drawbar organs, cathedral pipe organs, a variety combo organs such as the famous Vox Organ and more. In addition we are really excited to include 10 new Clav sound programs using samples made from a legendary mint condition clav. These programs feature four velocity layers and include keyoff samples for added authenticity.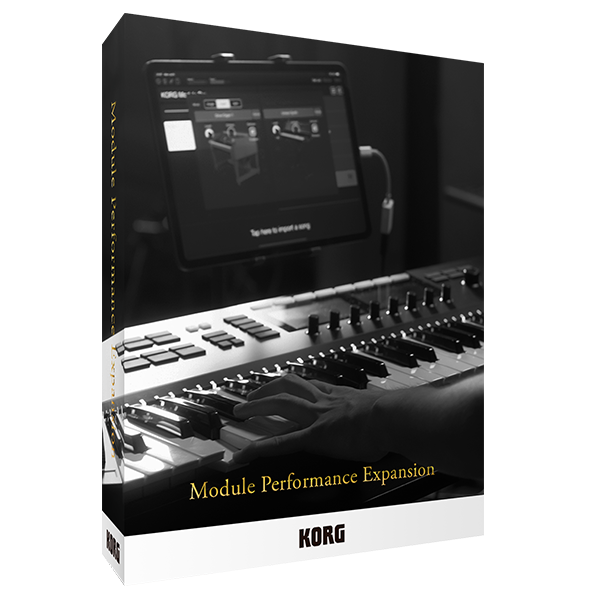 This expansion pack contains versatile functions like layer/split and MIDI CC learn that advance your musical performance. To complement these functions, brass, saxophone, flute, marimba, guitar, and bass sounds are included. Enjoy using this pack in any context, from playing with a band to music production.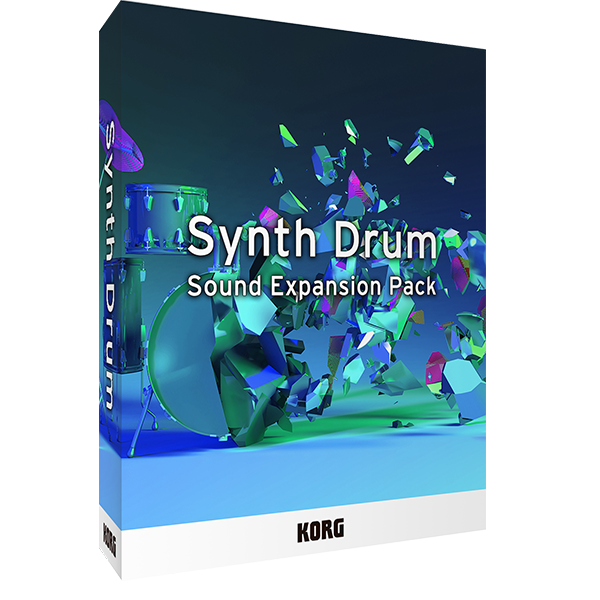 The 34 programs include kicks, snares, claps, cymbals, and other drum sounds made with analog and FM synthesis that range from old school to modern. The eight knob assignments in each program were carefully selected for their impact on the sound. You can also build your own drum kits with Gadget or AUv3.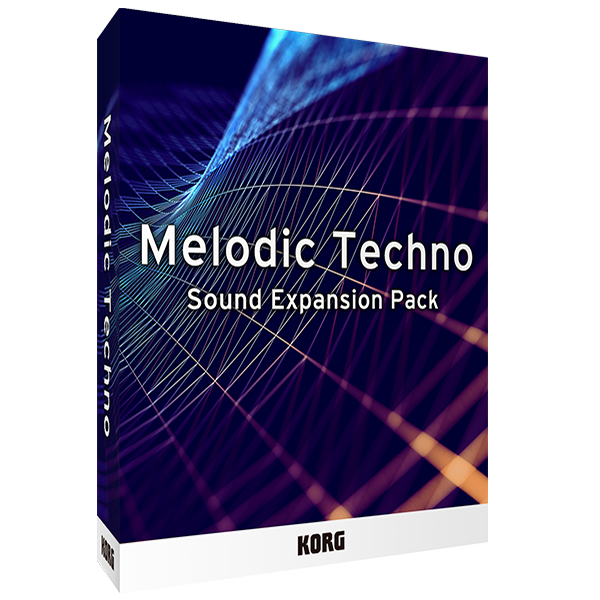 It contains 30 programs that are perfect for creating beautiful and melodic techno sounds. Synth leads, pads, FM synths, percussions, sound effects, etc. These emotional and deep sounds can be used not only for techno, but also for a wide range of genres such as deep house, tech house, and electro.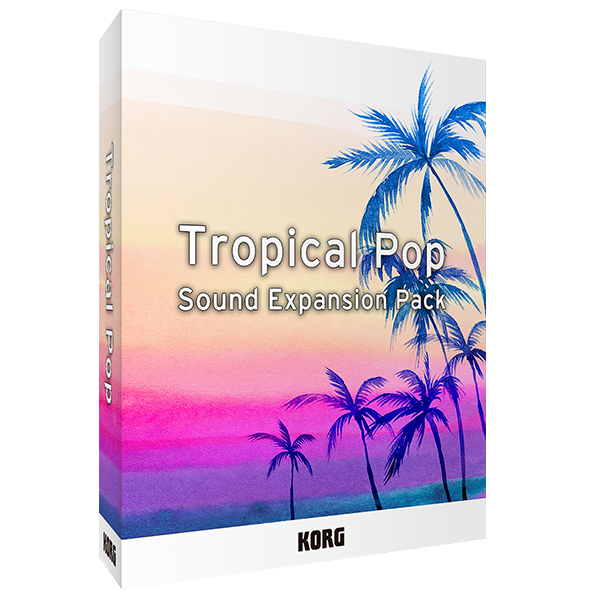 The scorching sunshine, the world seeming to sparkle before your eyes, and the indescribable feelings of freedom and elation. This is a sound pack inspired by such moods. It contains 30 colorful programs that are well suited to major chords and scales, including woodwind and percussive leads, sidechain-style pads and leads that are uplifting and cool, soft pads that can be used in a wide range of applications, and motion pads that can be used as sound effects.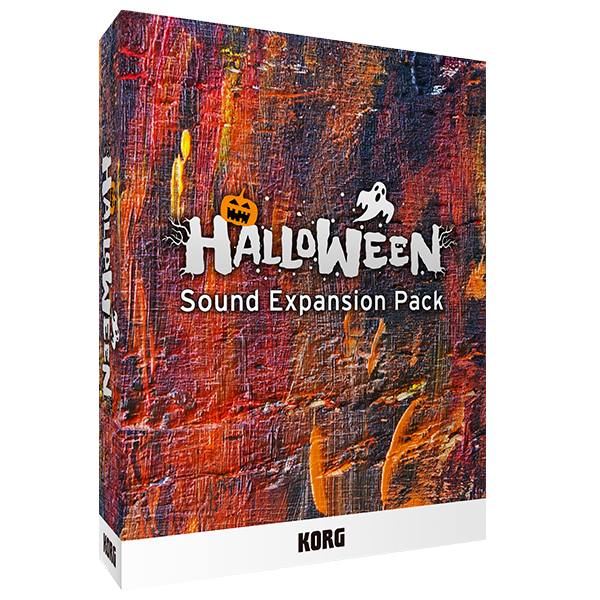 Creeping dread coming from mysterious sounds that emerge from the darkness - the feeling of Halloween comes to life with this great sound pack! Create "horror sounds and atmosphere" with 30 new programs including chords and note data, SFX, and 20 new PCM files. There are scratchy strings, trembling choirs, and low and wide modulation sounds that are perfect for brewing up creepy and bizarre ambience in your intros and breaks, or leaving your listeners feeling uneasy after hearing sounds with abrupt endings. Elevate even the poppiest songs with a fun and spooky horror sound character.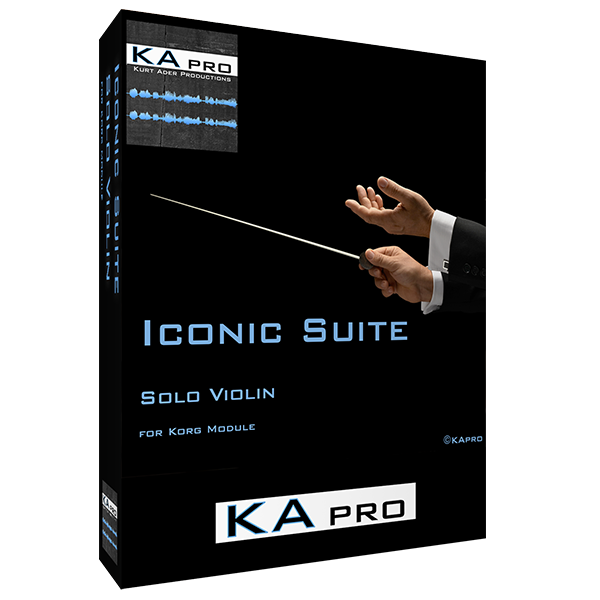 The KApro Iconic Suite "Solo Violin" for the KORG Module offers you the authentic, multi-faceted sound of various precious instruments, produced by some of the most famous violin makers in the world. The KApro Iconic Suite "Solo Violin" for the KORG Module allows you to create natural and lively sounding solo performances. The KApro Iconic Suite "Solo Violin" for KORG Module contains 20 programs.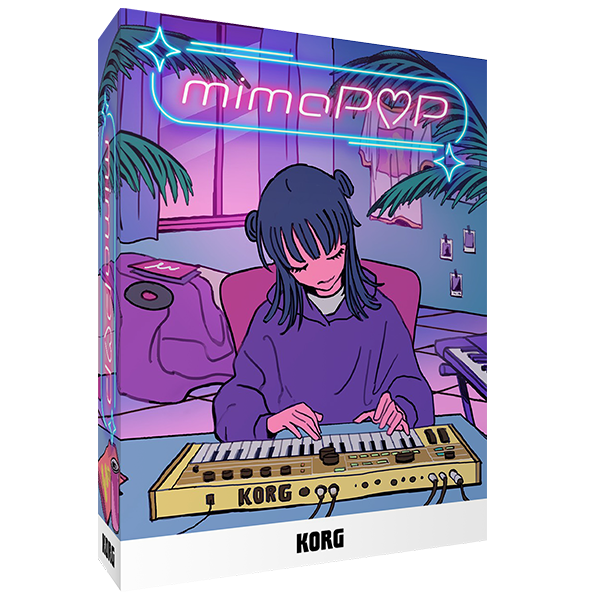 mimoPop is a voice sound pack for the Hybrid Digital Synthesizer. The sounds are inspired by Japanese "Kawaii" Pop Culture, with sound design by MIMORI from kolme. The pack features the new sample oscillator, with 40 different voice samples and 42 programs, including chorus, shouting, staccato, beat boxing, and more. This is the perfect sound pack to add a touch of "Kawaii" color to dance and pop music.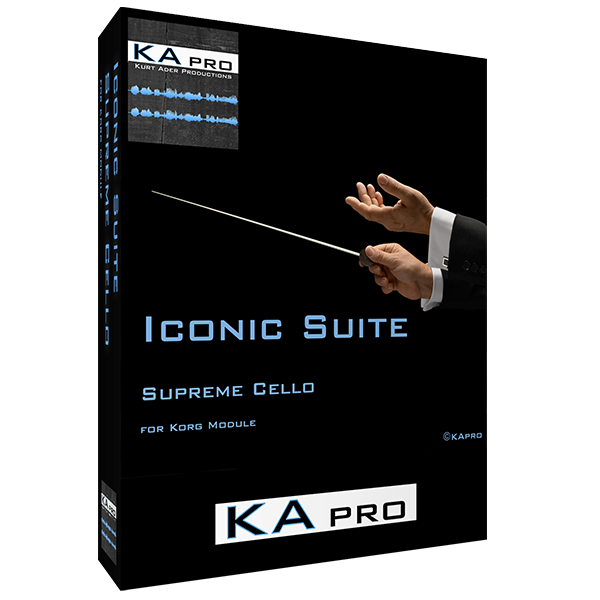 KApro Iconic Suite "Supreme Cello" for the KORG Module is dedicated to the exquisite sound of some of the rare "gems" of handcrafted instrument making, the cellos. KApro has spared no effort to capture the sounds of various valuable cellos in different playing styles and to implement them in a user friendly but very musical way. The KApro Iconic Suite "Supreme Cello" for the KORG Module offers you the authentic, multi-faceted sound of various precious cellos, produced by some of the leading cello makers in the world. Moreover, with the KApro Iconic Suite "Supreme Cello" for the KORG Module you can create natural and lively sounding solo performances.
The KApro Iconic Suite "Supreme Cello" for the KORG Module has 11 programs and 16 stereophonic multi-samples. Catch the KApro spirit with the KApro Iconic Suite "Supreme Cello" for the KORG Module, an absolute MUST HAVE for every KORG Module user!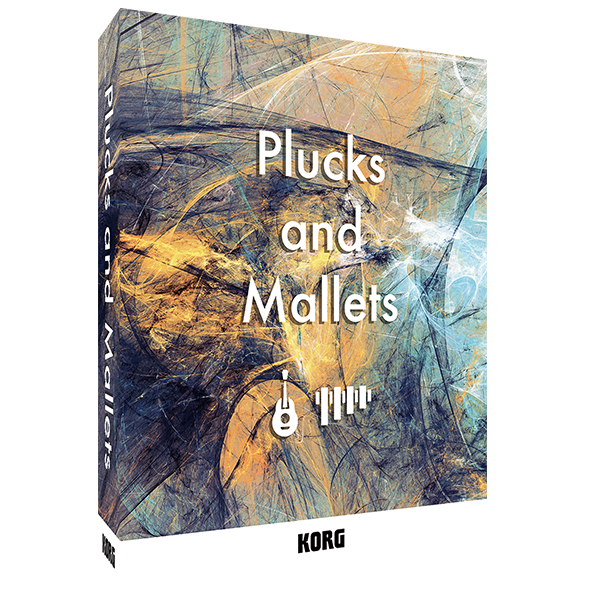 This pack contains sounds that emulate the sounds of high quality plucked or struck strings, as well as mallet sounds played by striking a wooden or metal bar. There are 30 programs, including PCM tones that seem to evolve with your playing, FM percussion, tones with exquisite sound changes during release, and mysterious PCM tones that are not normal instrumental sounds. These programs cover a diverse range of sounds and can be used in a variety of ways, for example a quick and exciting way to grab the listener's attention during a break in a song, create excitement with some impactful bass sounds or even as an introduction to create a mysterious mood.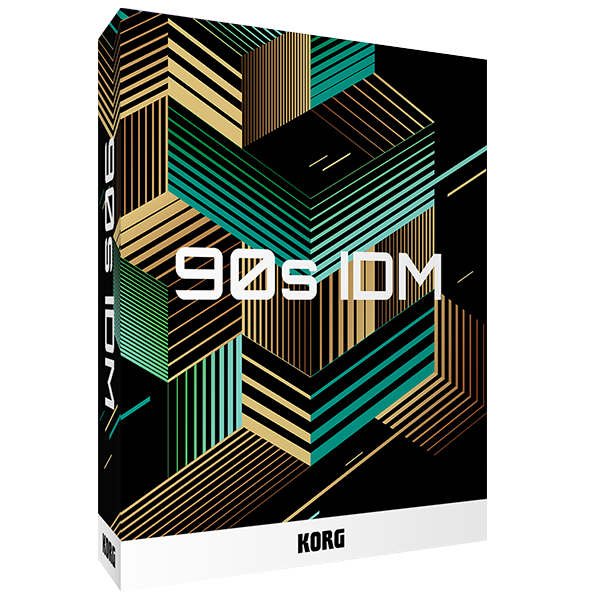 This is a collection of sounds that were often used in 90's IDM (Intelligent Dance Music); incorporating hypnotic rhythms, experimental elements, and slices of genres like hip-hop, jazz, and classical music. The pack contains 30 different programs, including pads, leads, and basses that range from analog or FM style sounds to 'mangled' sounds that randomly change the PCM readout position with each note on. Some programs even behave differently in different registers, so be sure to try them out all up and down the keyboard.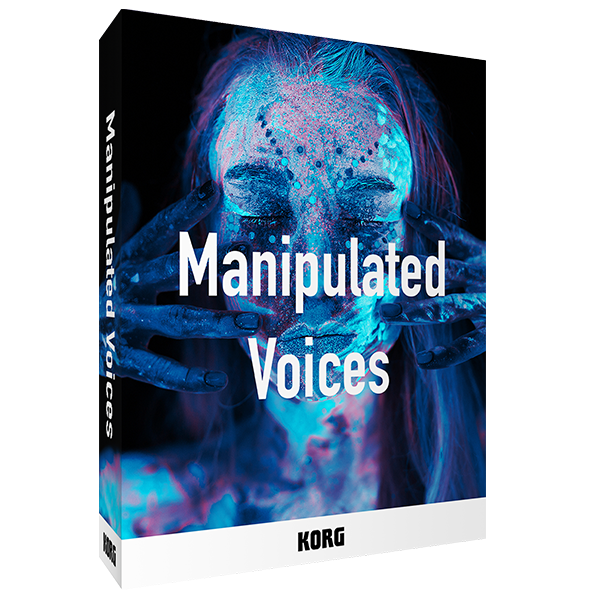 This sound pack is focused on voices. It contains 30 different programs, including pads, leads, basses, SFX sounds, and more. Each program can create different and mysterious moods by varying the playback start position of the PCM samples, layering with special synth sounds, and using complex modulation functions. Some people think of voice-based sounds as ambient, but you can also apply them to a wide range of other genres and discover a whole new world of sound use!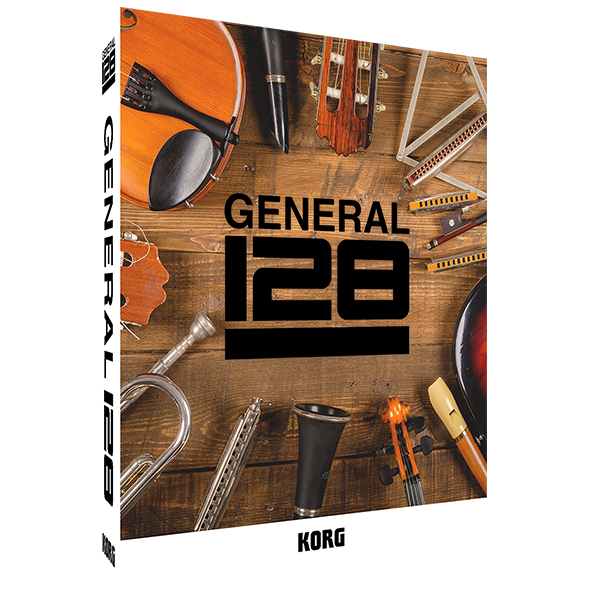 In this expansion pack, you'll find 128 essential, high-quality instrument sounds like Pianos, Electric Pianos, Strings, Brass, Synths, and much more. All Instruments are organized in the familiar General MIDI order, making this collection easy to use for playing live or for music production.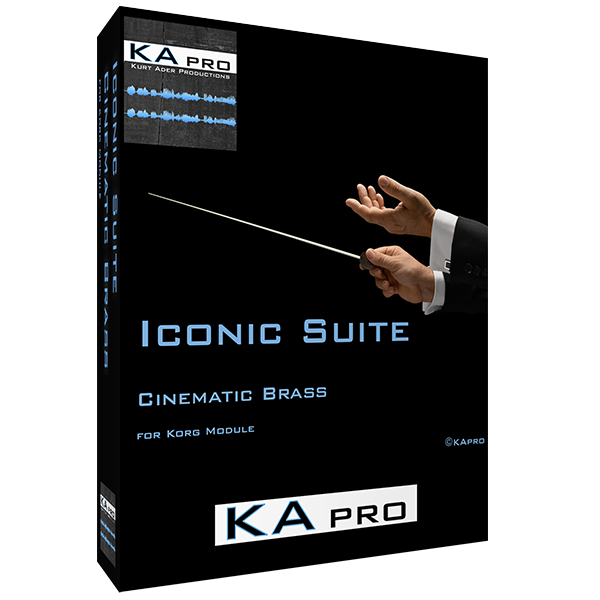 KApro proudly introduces the KApro Iconic Suite Cinematic Brass for the KORG Module. The present KApro Iconic Suite "Cinematic Brass" for the KORG Module offers the overwhelmingly brilliant blockbuster sound of large orchestral brass sections with up to fifteen (!) musicians. The KApro Iconic Suite "Cinematic Brass" for the KORG Module has 11 programs and 5 stereophonic multisamples. The programs of the KApro Iconic Suite "Cinematic Brass" for the KORG module create vibrant and expressive orchestral brass sections such as the popular French horns and trombones ensembles found in cinematic soundtracks. Catch the KApro spirit with the KApro Iconic Suite "Cinematic Brass" for the KORG Module. An absolute MUST HAVE for every KORG Module user!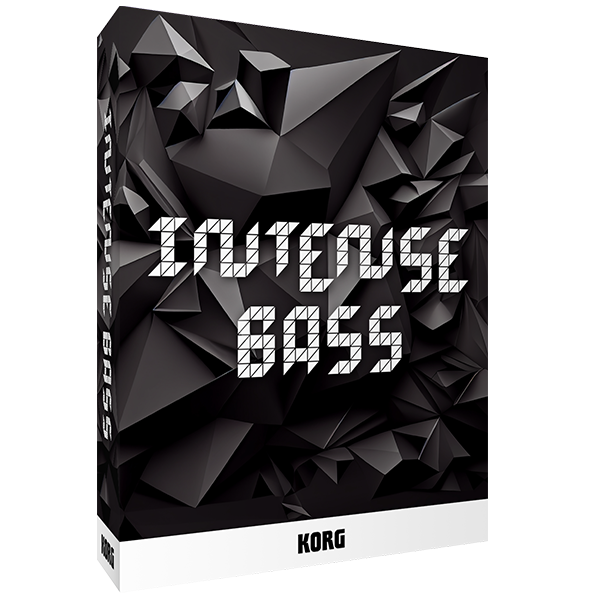 This Expansion Sound Pack is a collection of aggressive, dark, and heavy, looming basses. It contains 30 programs for anything from dubstep to future bass, with edgy sounds and dense wobble basses. Perfect for FX for intros and breaks, you can use these warped sounds to create songs with an unprecedented level of impactful and villainous bass.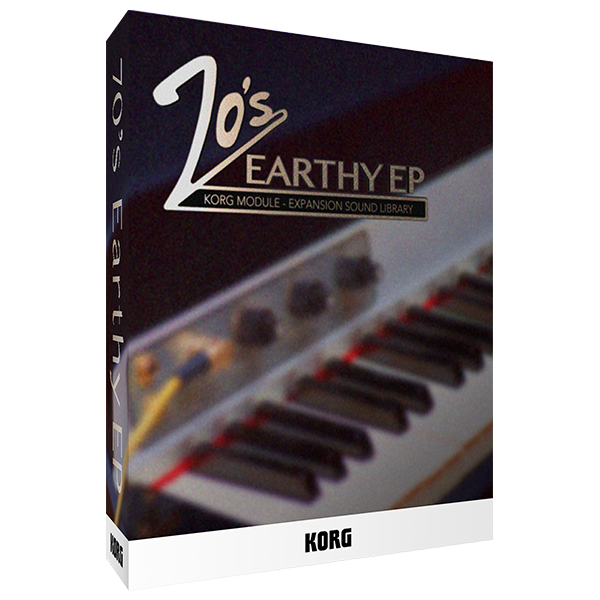 Included sounds in this expansion pack are the electric piano equipped with a suitcase-style speaker and amp unit first released in the early 1970s. It faithfully reproduces the realistic variations in velocity and the atmospheric key-off noise, and beautifully evokes the earthy vintage sound that thrived in genres such as rock, soul, and jazz in the early '70s.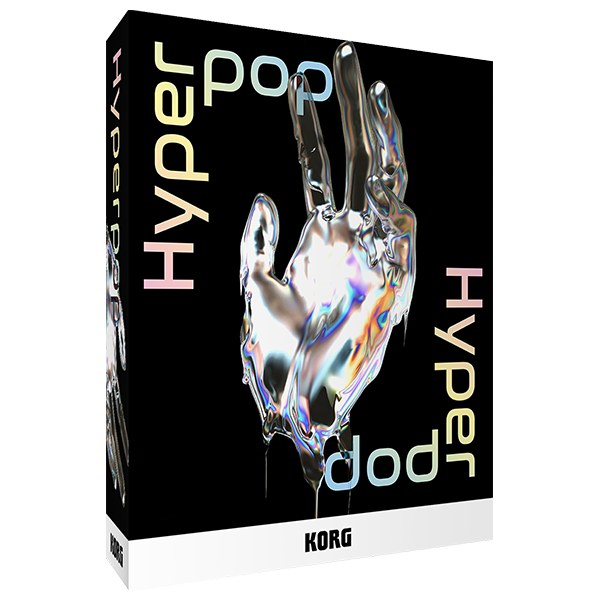 nside the 30 programs crafted by an experienced producer, you will find the voice samples that embody the iconic, ultra-modified vocals that Hyperpop is known for. We've included a range of high-quality, pre-processed vocal snippets, perfect for creating catchy hooks or adding an extra layer of interest to your tracks. Aggressive sub-bass/stab sounds are designed to provide the driving energy and seismic depth that are essential to this genre.

Step into the vibrant, electrifying world of Hyperpop with this sound pack. This sound pack is designed for producers who want to push the boundaries of pop music, offering an immersive palette of sounds that encapsulate the pulsating heart and soul of Hyperpop.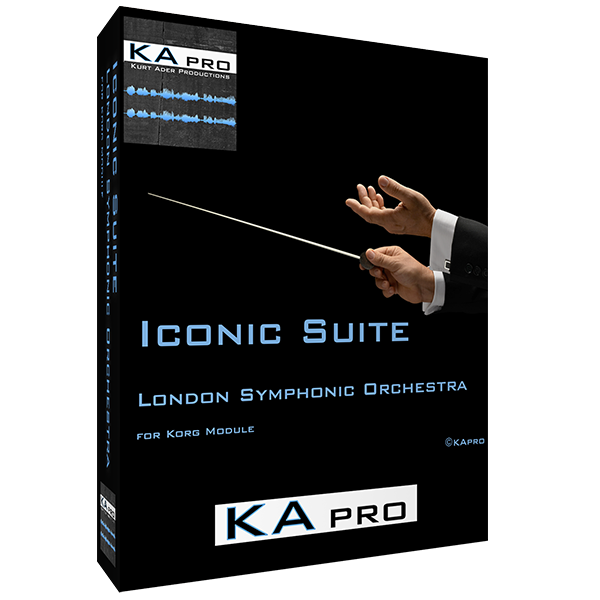 KApro Iconnic Suite "London Symphonic Orchestra" features the brilliant blockbuster sound of a large symphonic orchestra of up to seventy-seven musicians. It offers 17 diverse programs and 10 stereophonic multisamples, encapsulating vibrant and expressive orchestral sounds, including the always popular strings, French horns, cinematic brass, woodwinds, choirs, and percussion layers typically found in cinematic soundtracks. This suite is designed to create brilliant and impactful music, making it an essential acquisition for every KORG Module user looking to catch the KApro spirit!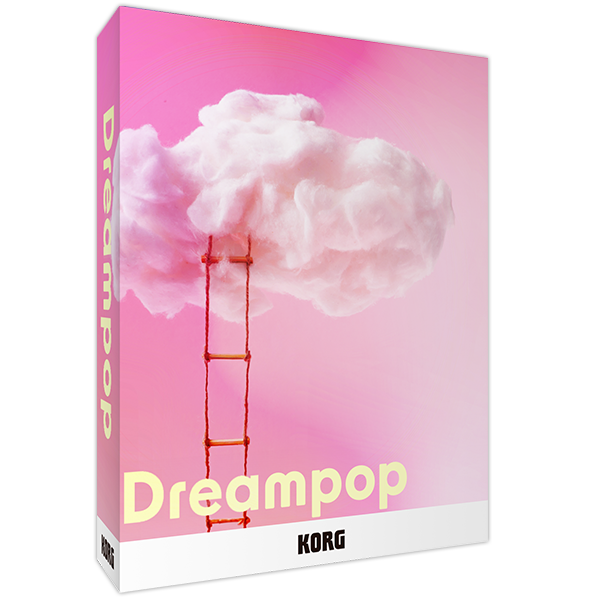 Produced by Matt Pike, this pack dives in to the dreamy, heady textures of Dreampop. Sometimes noisy and soft, sometimes bright and shimmering, but always ready to be played a little loose and vibey. Grab a guitar, your favorite drum machine and chorus then sink in. This sound pack is a re-edit for KORG Module that was originally created for KORG opsix.



KORG Module Pro is available for download purchase from the Apple App Store.
We use cookies to give you the best experience on this website.
Learn more
Got it