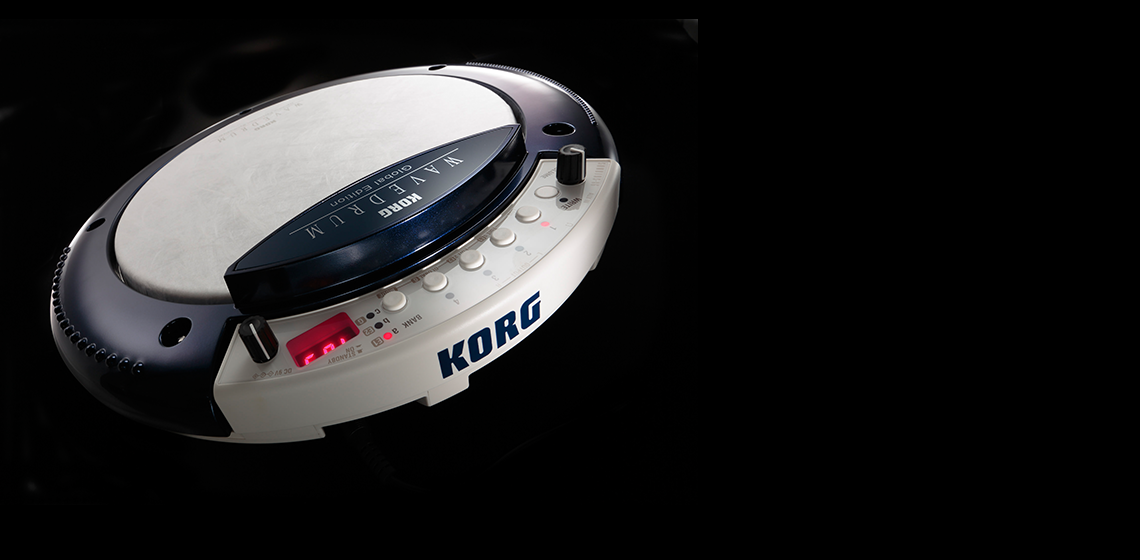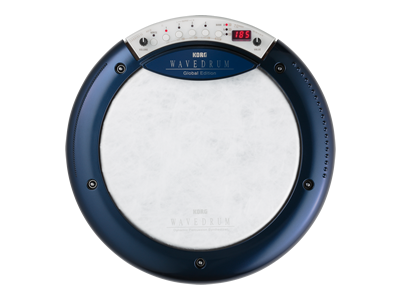 WAVEDRUM Global Edition
Dynamic Percussion Synthesizer
Support for Your Purchase
Support
Learn More
Related Products
News
Related Artists
2014.11.01
Show All
Plenty of programs to choose from
The 200 preset Wavedrum Global Edition programs range from high-fidelity emulative drum and percussion sounds to a world of and new and unique sounds.
Save your own original sounds
There are a range of parameters available for editing and tweaking to create new user programs to suit your own music or style of playing. In addition to making changes to pitch, decay time, loudness, reverb, delay, and curve (intensity) of the pressure sensor, etc., you can completely alter the sound by, for example, changing the head material parameter from skin to metal. The combination of DSP and PCM sounds can also be changed to create totally new sounds from scratch that can be saved in one of the 200 available user programs.
In addition, the Wavedrum Global Edition provides a new parameter that adjusts the input sensitivity. This makes the Wavedrum's full potential available to everyone from beginners who are not yet able to produce strong strikes, to professionals who can command a broad range of dynamics.
These new programs (up to 200) can be stored in the user area. The Wavedrum Global Edition also has a Live Mode which can store up to 12 favorite programs (from preset or user programs) for selecting programs instantly during live performances.
Jam along
While you can enjoy the Wavedrum Global Edition by playing the sounds alone, it offers some special features that provide the ability for users to jam along for fun or for practice. Included are 140 loop phrases from various musical genres you can use during practice. Or use the AUX input to mix in the signal from any audio source – CD, MP3 player, or even an additional Wavedrum for double conga-style setups. Using the headphone output allows you to practice in private, anytime, anyplace – without worrying about the neighbors!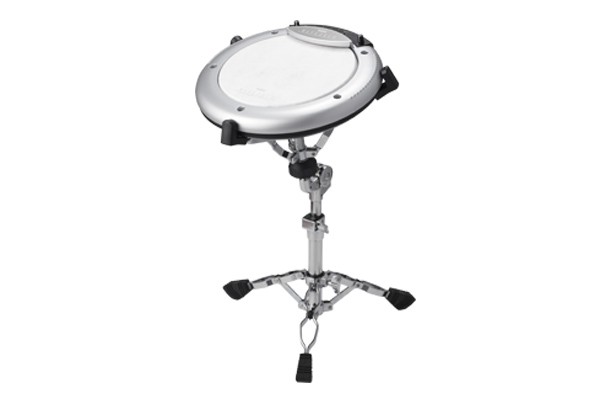 Ready, Set, Go
Portable, compact, and lightweight, Wavedrum Global Edition is ready for any musical outing. Hold it on your lap, or play it standing like a hand drum. Place the Wavedrum Global Edition on an ordinary snare drum stand, or add it to any electronic or acoustic drum kit. Use it as part of a DJ set-up or to add a percussive element to your keyboard rig. With the optional high stand (Percussion Stand ST-WD), the Wavedrum Global Edition is the ideal accent for any vocalist or front person.
We use cookies to give you the best experience on this website.
Learn more
Got it