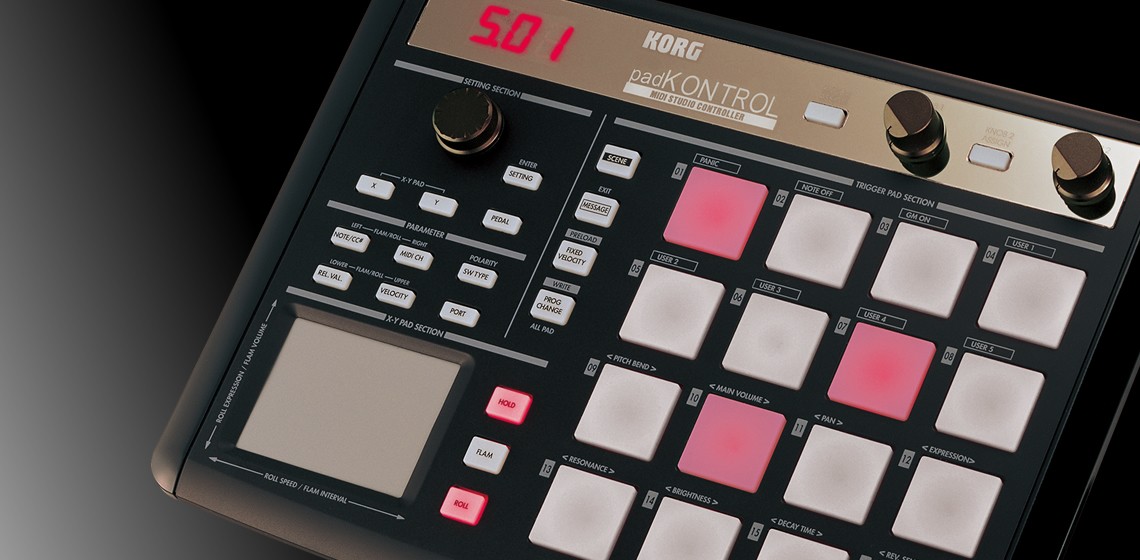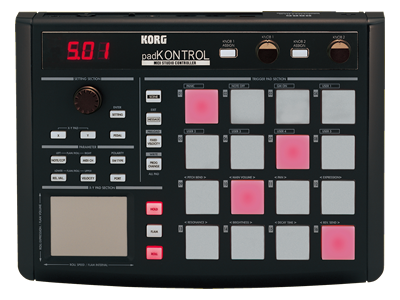 padKONTROL
MIDI STUDIO CONTROLLER
Ürününüz için destek
Detaylı Bilgi
Bağlantılı siteler
İlgili Ürünler
Emotional KONTROL
The padKONTROL provides sixteen great-feeling trigger pads that are excellent for dynamic drum and organic percussion performances; an assignable X-Y pad that also provides for natural-sounding flams and rolls; plus a pair of assignable knobs – all letting you breathe musically expressive life into your software instruments and hardware MIDI sound modules. In addition to playing drum sounds and triggering samples, the padKONTROL can take on many other tasks – even acting as the transport controls of DAW software – making it the ideal choice for any cutting-edge creative environment or live performance scene. The included Editor Librarian software makes it easy to edit and manage scenes, and numerous scenes are provided for immediate use with KORG's TRITON series and OASYS, numerous GM compatible instruments, and popular drum based software instruments. The padKONTROL is the perfect high-energy controller for all musical creators.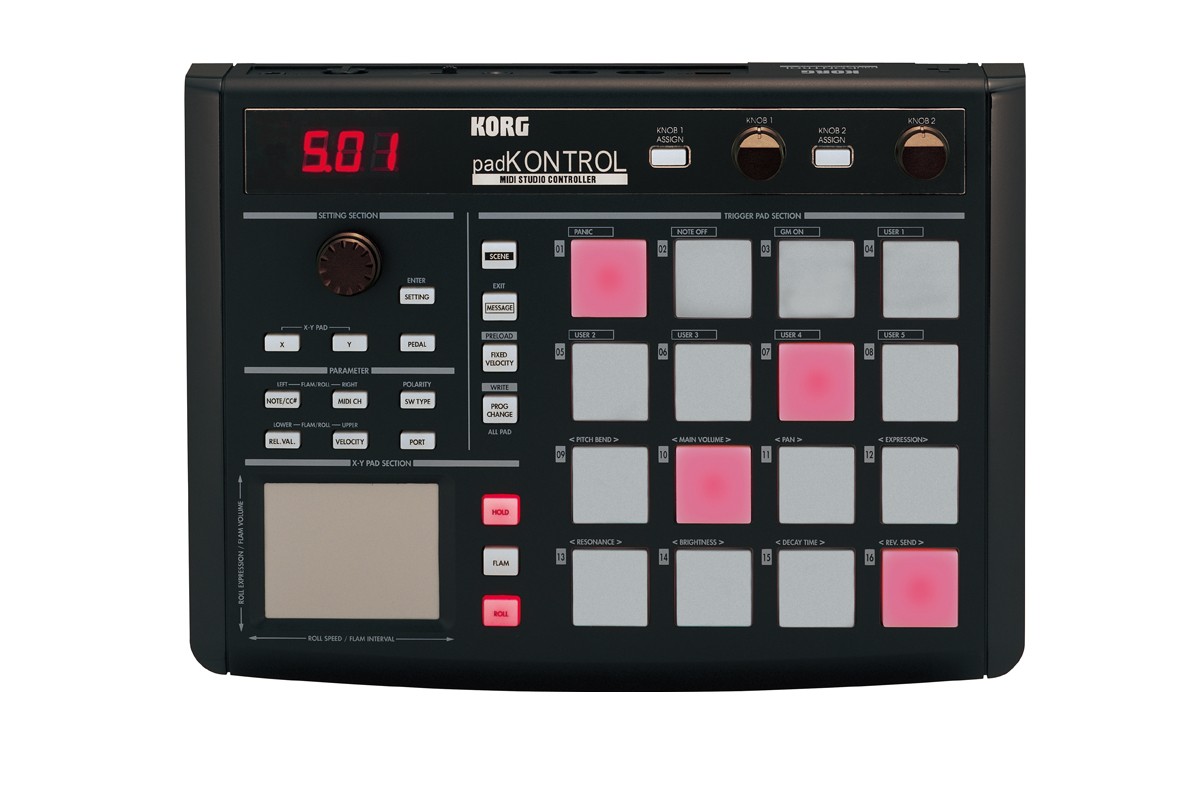 Main Features
Sixteen trigger pads for playing realistic drum parts with natural dynamics.
Toggle or momentary operation allows the trigger pads to act as function switches, transport controls, or to be assigned to various control change messages.
Expressive X-Y pad offers dynamic control for natural sounding flams and rolls.
Assign two independent control messages to the X-Y pad for dramatic realtime control.
Two independent knobs can be assigned to a variety of control change messages – such as pan or decay time.
An assignable pedal jack allows a pedal to be used as an additional trigger (such as a Kick Drum) or as a control source.
Sixteen user "scenes" are provided for saving and quickly recalling entire controller set-ups.
Thirty pre-loaded scenes provide instant compatibility with popular music software titles.
The padKONTROL connects to your computer via USB and can be used as a USB – MIDI interface for other MIDI sound modules.
USB bus power.
Free Editor Librarian software is included, so you can edit and manage scene data directly on your computer.
We use cookies to give you the best experience on this website.
Learn more
Got it