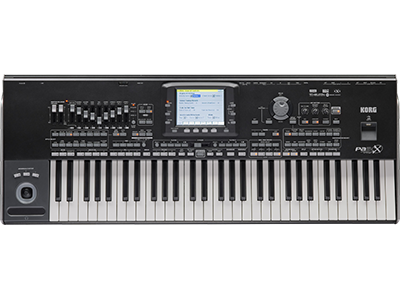 Pa3X
PROFESSIONAL ARRANGER
Learn More
Related Sites
Related Products
Related Accessories
- The Control channel option has been added to the Global > MIDI > MIDI OUT Channels page.
- Some new Sounds and Performances have been added
- Miscellaneous musical resources have been improved
Note: Do not attempt to load this Operating System in any instrument other than Pa3X! Doing so may irreparably damage your instrument.
With the SongBook Editor you can easily view, create and edit your KORG Pa-Series SongBook entries and custom lists using a Windows based computer.
NOTE: Windows XP-Vista-7-8® compatible