News 16-BIT Sale: The Dream Collaboration with KORG Gadget for Nintendo Switch! Limited Time Sale for "Otorii" & "Ebina" gadgets.
KORG Gadget for Nintendo Switch will hold a "16-BIT Sale" for the gadgets made in collaboration with SEGA and TAITO! Now you can have both the rhythm sound generator gadget 'Otorii', made with 80's SEGA game samples, and the synthesizer gadget 'Ebina'* with FM sounds recorded from the famous Darius arcade hardware.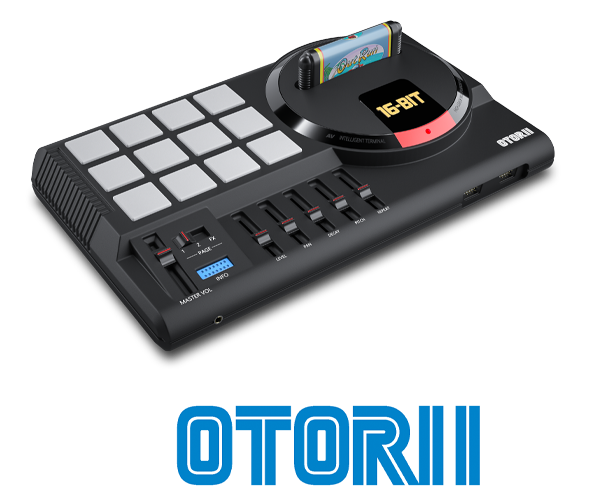 Otorii
SEGA 16-BIT DRUM MACHINE

Sega Games Co., Ltd.
Sega Interactive Co., Ltd.

We are proud to announce our collaboration with Sega. Concentrating on arcade games that achieved popularity in the 80s, such as Out Run and After Burner, drumming sounds and sound effects have been newly sampled from original equipment. This nostalgic design, inspired by the Genesis and with a 16-bit logo, is a distinctive rhythm sound generator gadget.

Regular Price US $9.99 → Sale Price US $7.99(20% OFF)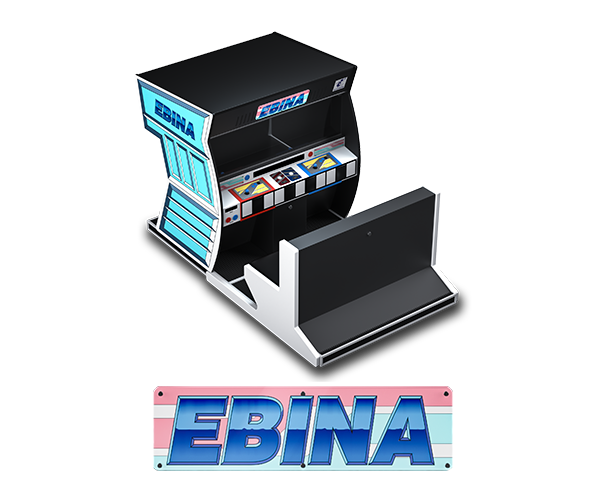 Ebina
TAITO ARCADE SYNTHESIZER



TAITO Corporation / ZUNTATA http://zuntata.jp


This is a synth gadget inspired by the Darius arcade cabinet and its distinctive three-screen design. Synth sounds have been recorded from arcade games such as Darius and The Ninja Warriors. Through collaboration with Taito, we are reproducing FM tone generator sounds (mostly), successfully reproducing sounds of these legendary arcade games.
Regular Price US $9.99 →

Sale Price US $7.99(20% OFF)
The 16-bit sale, featuring a special price of US $ 16.00 ($15.98) for both gadgets, will only be available from Thursday, September 19th until Sunday, September 22nd. So use this great opportunity to experience genuine, classic game sounds!

Target Products:
・KORG Gadget for Nintendo Switch "Otorii gadget"
・KORG Gadget for Nintendo Switch "Ebina gadget"
*Available for purchase through the Nintendo eShop.

Sale Period:
・September 19, 2019 (Thursday) 〜 September 22, 2019 (Sunday)
© SEGA
© TAITO CORPORATION 2019 ALL RIGHTS RESERVED.
© 2019 Nintendo.
* The Nintendo Switch logo and Nintendo Switch are trademarks of Nintendo Co., Ltd.
* All product names and company names are the trademarks or registered trademarks of those companies.
Product Information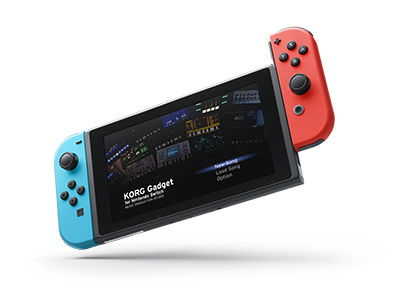 KORG Gadget for Nintendo Switch
MUSIC PRODUCTION STUDIO
We use cookies to give you the best experience on this website.
Learn more
Got it