Noticias KORG extenderá la oferta gratuita de iKaossilator para iOS
En todo el mundo el aislamiento social está haciendo que las personas estudien y trabajen desde casa. Para ayudarte a ocupar tu mente de una manera musical, Korg se complace en anunciar que la oferta gratuita para la aplicación Kaossilator para iOS se ha extendido, ¡pero solo por una semana más!

¡Únete a los cientos de miles de usuarios felices de iKaossilator en todo el mundo para hacer música de una manera fácil y divertida!

(Lamentablemente, no podemos ampliar la oferta para usuarios de Android debido a las restricciones de Google para descargas gratuitas en la tienda Google Play. Lamentamos este inconveniente que está fuera de nuestro control).




* Apple, iPad, iPhone, iPod touch, iTunes and Mac are registered trademarks of Apple Inc.
* Android and Google Play are registered trademarks of Google Inc.
* All product, company, and standard names are trademarks or registered trademarks of their respective holders.
Informacion de producto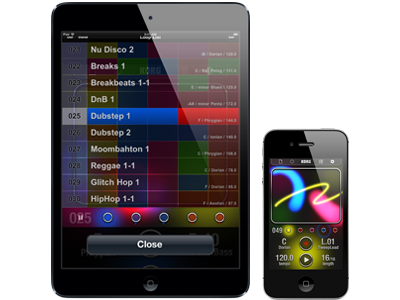 iKaossilator for iPhone and iPad
We use cookies to give you the best experience on this website.
Learn more
Got it