Noticias Nuevo set de muestras para volca sample - Da Sunlounge Vol:1 & Vol:2
Da Sunlounge - Vol:1 & Vol:2 for volca sample

Un total de 200 muestras y 20 secuencias, creadas a partir del amplia gama de sintetizadores analógicos y cajas de ritmo vintage del propio estudio de Da Sunlounge. Procesados a través de icónicos samplers de 12bit, grabadores de cinta de alta gama y mezcladores analógicos. Estas muestras están orientadas a un sonido clásico de House o Deep/Tech House que puede apreciarse claramente en las producciones de Da Sunlounge. Sin embargo, pueden usarse también en cualquier producción down-tempo o hip-hop.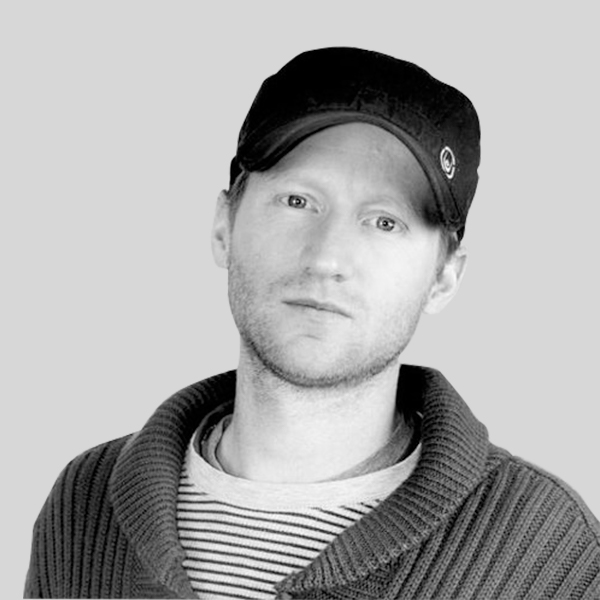 Biografía

Da Sunlounge, con residencia en Midlands UK, empezó como DJ en la escena deep house hace aproximadamente 20 años. En los primeros días de su carrera, co-presentó la exitosa noche Travelling Without Moving colaborando en muchas ocasiones con artistas como Terry Francis, Clive Henry (Peace Division), Andy Wetherall, Rob Mello, Atjazz, Digs'n'Woosh, Rocky, Elliot Eastwick, Fred Everything, A Man Called Adam, House of 909, DIY DJ's plus y muchos más. En 2000 presentó una de sus primeras producciones, consiguiendo que Clive Henry (Peace Division) lo fichara inmediatamente para su sello. Posteriormente durante ese año Da Sunlounge presentó su segunda entrega en Low Pressings, que fue pinchada por Danny Rampling para abrir su show Radio 1 en directo desde Ibiza. Tras esto, Da Sunlounge fue captado por el sello canadiense 83 West para su firma Camouflage recordings, junto a nombres como H-Foundation, DJ Sneak, Peace Division, Gene Farris, Stacy Kidd, and DJ Rasoul. A medida que su carrera prograsaba, Da Sunlounge publicó trabajos en numerosos sellos, incluyendo Cajual, King Street, Defected, Mother Recordings, 2020 Vision, OM, Salted Music y Outcross, y creó remezclas para artistas como Mood II Swing, Crazy P & Roland Clark, o más recientemente Miguel Campbell & Sonny Fodera. Su música le ha llevado también a la portada de Mix Mag, y ha sido incluida en recopilaciones de Fabric, Defected, Ministry of Sound, Mn2S, NRK y Hed Kandi. En 2001 lanzó su propio sello, Myna Music, obteniendo soporte de un gran número de DJs de todo el mundo y llegando a emisoras líderes como Radio 1. Myna se ha mantenido con firmeza durante los siguientes años, llegando a su 15º aniversario en 2016 con un catálogo de más de 60 referencias. En 2005, Da Sunlounge lanzó su segundo sello, Bambino Recordings. En 2008 unió fuerzas con Andy Riley (Inland Knights) para lanzar el sello Borrowed Music. El éxito de las producciones de Da Sunlounge le ha le ha conducido a una ocupada agenda como DJ internacional.

En 2019, Da Sunlounge continúa colocando temas de éxito en Beatport & Traxsource, consiguiendo colocarse en su lista de los 100 mejores artistas en los años 2015/2016/2017/2018. Como uno de los productores house originales y de carrera más duradera, Da Sunlounge continúa con su carrera, con nuevos proyectos para añadir a su portafolio.
Informacion de producto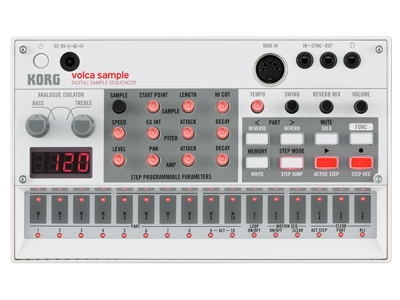 volca sample
DIGITAL SAMPLE SEQUENCER
We use cookies to give you the best experience on this website.
Learn more
Got it