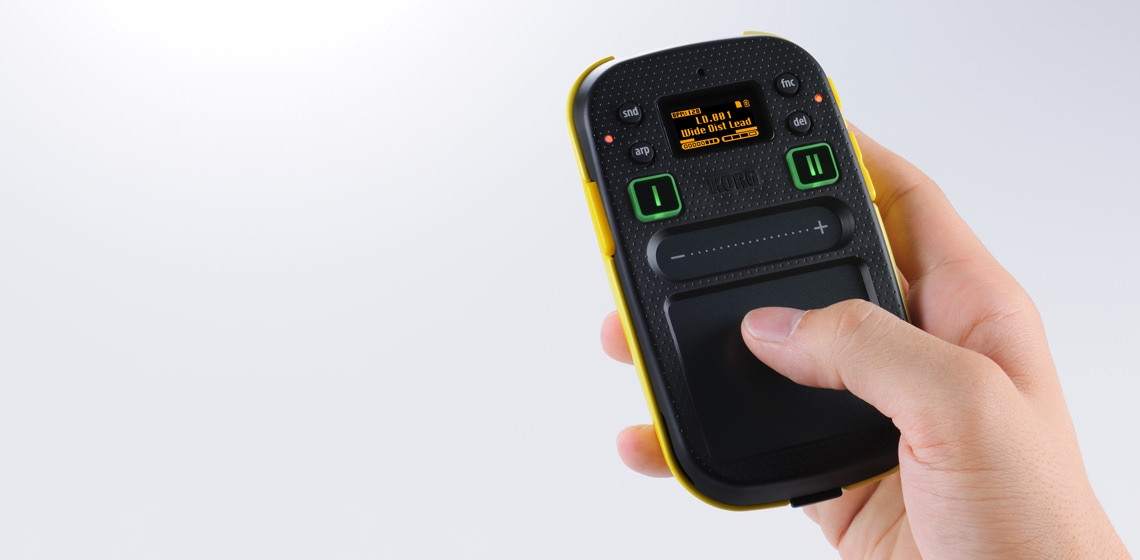 Loop Recording allows intuitive overdubs
The KAOSSILATOR 2's Loop Recording feature can overdub touchpad performance as many times as you like. By adding layer upon layer to a simple phrase, it's easy for anyone to create amazingly intricate tracks. Thanks to the Scale/Key settings, the results will always sound musically appropriate, each and every time!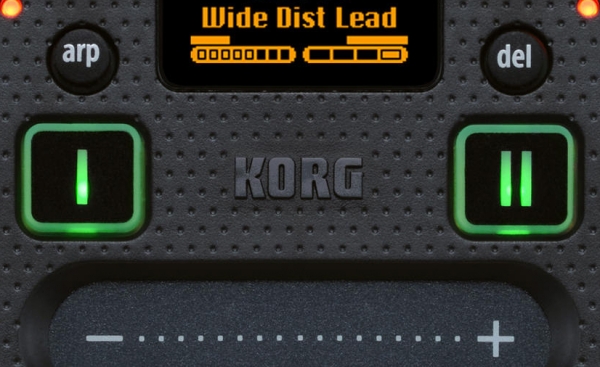 Dual Loop Recording banks provide DJ-Style performances
The two Loop Recording banks can be used alone, or used together for truly dramatic results. By combining the two loop recording banks, you can create new performances that were not possible on earlier KAOSSILATOR units.
Different sounds and phrases can be recorded onto each of the two loops. These loops can then be cross-faded or muted, or the loop length can be changed in real-time to create dynamic live performances. Unwanted loops can be erased and rerecorded while playback continues, so you'll be able to create DJ-like performances on the KAOSSILATOR 2 without the sound ever stopping!

Record and loop nearly any source!
The KAOSSILATOR 2 offers both an internal mic as well as an auxiliary mic input. This combination allows the loop –recording of nearly any audio source. Plus, you can easily mix different audio sources, so that as a loop phrase created using the KAOSSILATOR 2's internal sounds plays in the background, you can overdub your own rap, vocal, or other external sound, or enjoy a loop recording session with a musical collaborator – such as a guitarist.