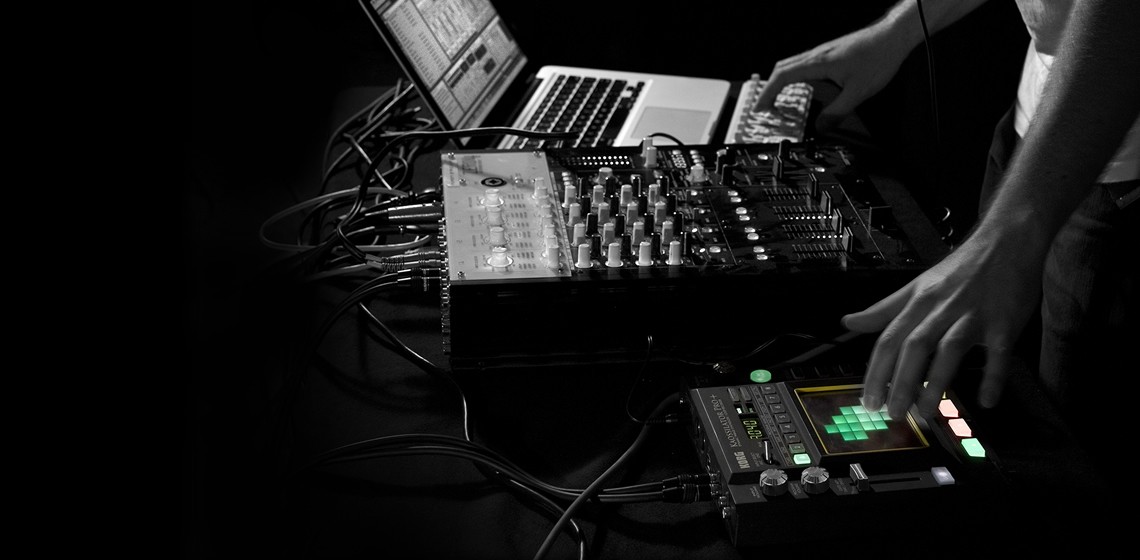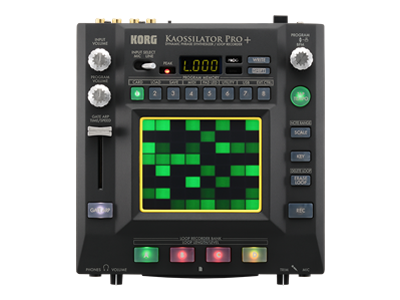 KAOSSILATOR PRO+
DYNAMIC PHRASE SYNTHESIZER
/LOOP RECORDER
Learn More
Related Products
A synthesizer that lets you perform and create multi-layered music in any style with just the touch of a finger.
The Kaossilator series was the forerunner of unique instruments that made it easy for anyone to play musical melodies and phrases. The KAOSSILATOR PRO, which appeared in 2010, was an updated model featuring a rich variety of sounds and loop recording functionality that made it not merely a live performance instrument, but also a track-making tool.

2013 brings us to the upgraded KAOSSILATOR PRO+. With additional new sound programs and drum sounds KAOSSILATOR PRO+ has been supercharged to offer even more variety and exploration.
Freely playable synthesizer; simply touch the touchpad to play notes and manipulate sounds in real time
A total of 250 sound programs (including drum programs) cover a wide range of styles, including 62 new programs
Loop Recording function allows intuitive performance and recording, and 4 infinitely stackable loop banks are available
Numerous functions for unlimited performance possibilities
- Scale/Key settings make it easy for anyone to perform with no wrong notes
- Note Range function lets you specify the horizontal pitch range of the touchpad
- Gate Arpeggiator function allows you to easily control phrases with the slider
- Pad LEDs ensure excellent visibility even in the dark
Highly expandable
-USB MIDI allows use as a powerful MIDI controller
-Store recorded loop data and even externally made. WAV files on an SD/SDHC card
-Dedicated editor software for centralized management of sample data and settings
Demonstration Movies
Demonstration by Yasushi.K
We use cookies to give you the best experience on this website.
Learn more
Got it