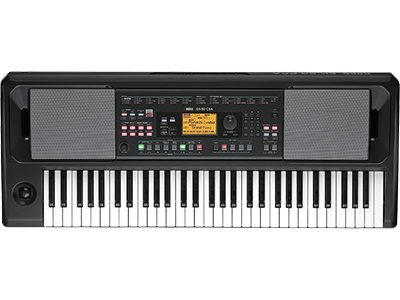 EK-50 CSA
ENTERTAINER KEYBOARD
Support
Learn More
Related Products
Related Accessories
Latin Roots, A World of Fun
Meet the latest edition to Korg's Arranger Keyboard series, the EK-50 CSA, featuring inspiring new Styles and Sounds focused on popular music in Latin America. The EK-50 CSA builds on the success of the original EK-50, adding authentic Latin Styles ranging from Modern Latin Dance to Mariachi, Banda, Salsa, Cumbia, and more.

The EK-50 CSA is simple to use and allows your musical ideas to evolve effortlessly into complete ready-to-play songs, with auto musical accompaniment that follows your chord changes. Styles provide an entire backing band as you play the keyboard, and high-quality sounds inspire you to add phrases as they come to mind. Simply put, the EK-50 CSA is an Arranger Keyboard with Latin flare that you can enjoy on any musical level.
KORG EK-50 CSA Arranger - Top Features and Sound Demo
New styles that focus on popular music from Latin America
New sounds including trumpets, saxophones, brass, guitar, bass and other popular instruments such as Sampoña and Charango
Performance record mode for quick and easy recording
A layout that makes the numerous functions intuitive
Built-in speakers for immediate enjoyment anywhere
Play back favorite songs on the instrument while performing
Refreshed speaker grill color
Add Styles from KORG's extensive library
Authentic Latin Music
The EK-50 CSA is packed with 686 instruments, 160 Keyboard Sets, and 356 authentic musical Styles that capture the essence of Latin music, developed by a team of highly talented musicians and programmers in Latin America. Many of the Styles in EK-50 CSA have been re-made to take advantage of new and inspiring sounds. New authentic saxophone and brass sounds can be heard in Style categories such as Salsa and Merengue, and specialty sounds such as Quena can be heard in Styles such as Cumbia Andina. This allows EK-50 CSA to create the widest variety of Latin music genres, including Cumbia, Reggaeton, Mariachi, Merengue, Ska, and many more. In addition to the new Latin Styles, EK-50 CSA also includes the wide range of international Styles and Sounds from the original EK-50, allowing you to cover a wide range of music.
Inspiring Sound Capability
EK-50 CSA adds new sounds including trumpets, saxophones, brass, guitar, bass and even specialty instruments such as Sampoña and Charango. With a total of 39 custom drum kits and a complete MIDI GM2 sound set, the EK-50 CSA is a capable instrument no matter where your music takes you. Calling up any of the 160 factory Keyboard Sets allows up to four sounds to be played at once: three layered across the upper keys, and one split to the lower keys. While Sound Sets are played in real time by the user, the 356 Styles contain various pre-programmed drum, percussion and accompaniment parts to elevate your performance into a full sounding musical production, with a band that follows the chord changes you play.

A high-fidelity PCM sound engine and two stereo effects processors make the EK-50 CSA capable of creating expressive music with motion and depth. There is also a convenient Grand Piano button located on the main panel, which means you can instantly recall a beautiful acoustic piano sound at any time.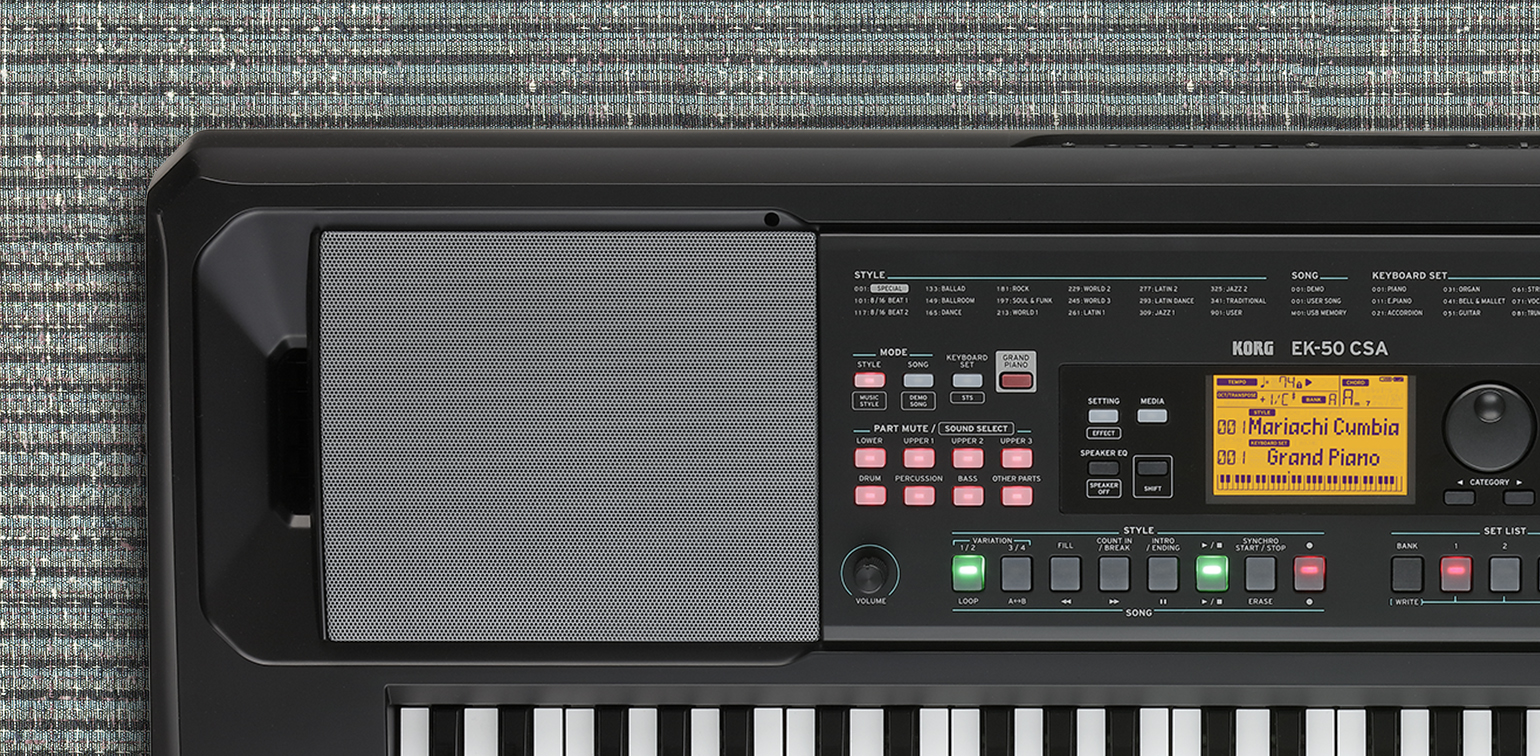 Fresh New Look
The EK-50 CSA features a new dark silver color for speaker grilles, adding a fresh new look. Easily see the names of Style categories right on the main panel with updated genre names to support the new Styles that come preloaded!
Play a wide variety of sounds
The EK-50 CSA contains 686 realistic sounds including pianos, guitars, brass, sax, drums, and more. Simply select and play the sound you need, whether you're playing a solo performance or are performing in a band. You can also use the Split function to divide the keyboard and play different sounds simultaneously - such as piano with the right hand and bass with the left. The ability to easily split and layer on EK-50 CSA means you can quickly combine your favorite sounds and save them directly in the Set List for quick access.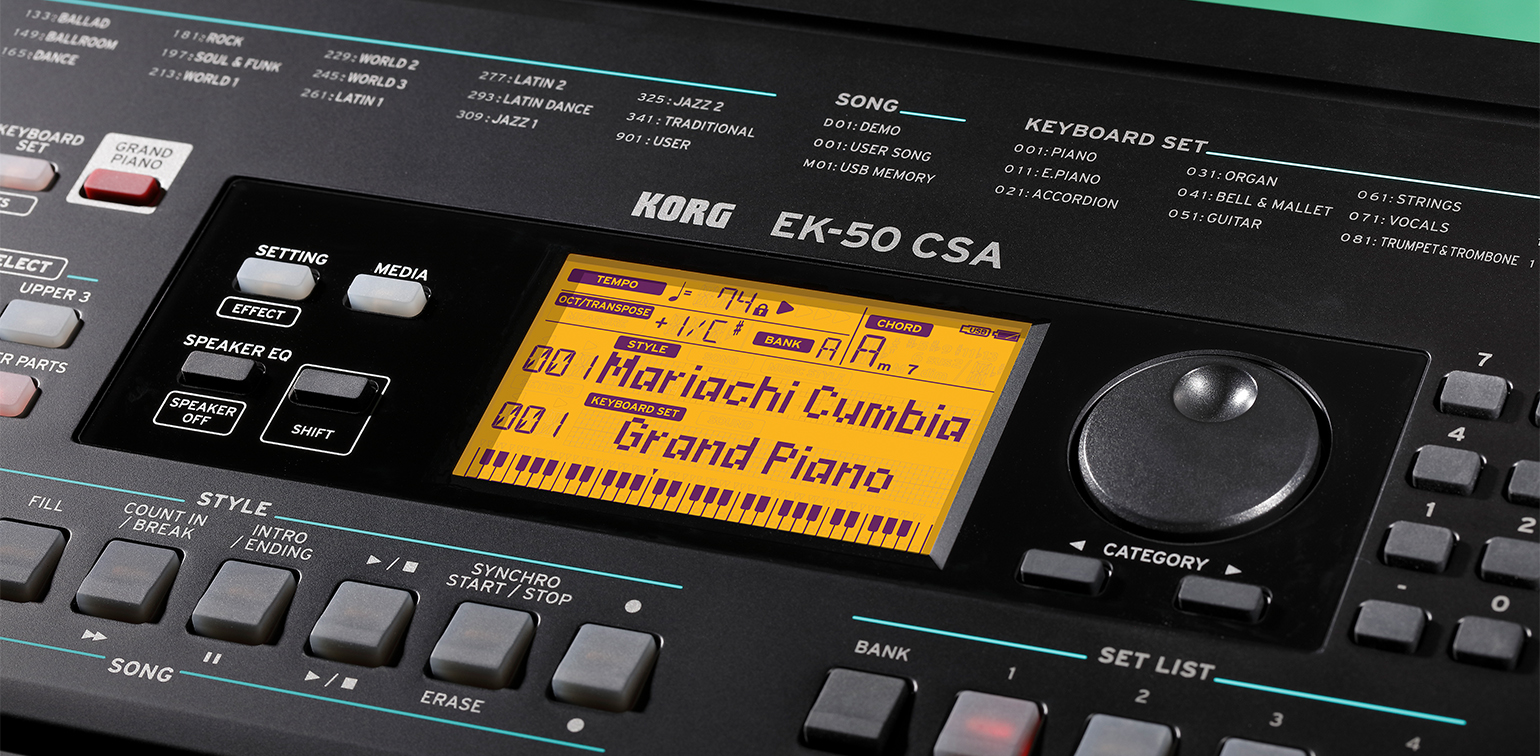 A layout that makes numerous functions intuitive
The middle of the operating panel has a bright, clear display that shows the currently selected sound and Style names in large characters for great visibility. The buttons on EK-50 CSA are illuminated by their own LEDs which helps you visualize the setting of each function. There's also a "Grand Piano button" which brings you right back to the starting grand piano sound at any time, regardless of the currently selected sound.
Built-in speakers for immediate enjoyment
Powerful 10W x 10W stereo speakers are built into the instrument. They can reproduce not only the sound of the instrument itself, but also sound from an external device that you connect to the input jack. Additionally, a music rest and AC adaptor are included, so you're completely ready to go right out of the box. The EK-50U also works with AA batteries (sold separately), so you can play on the go!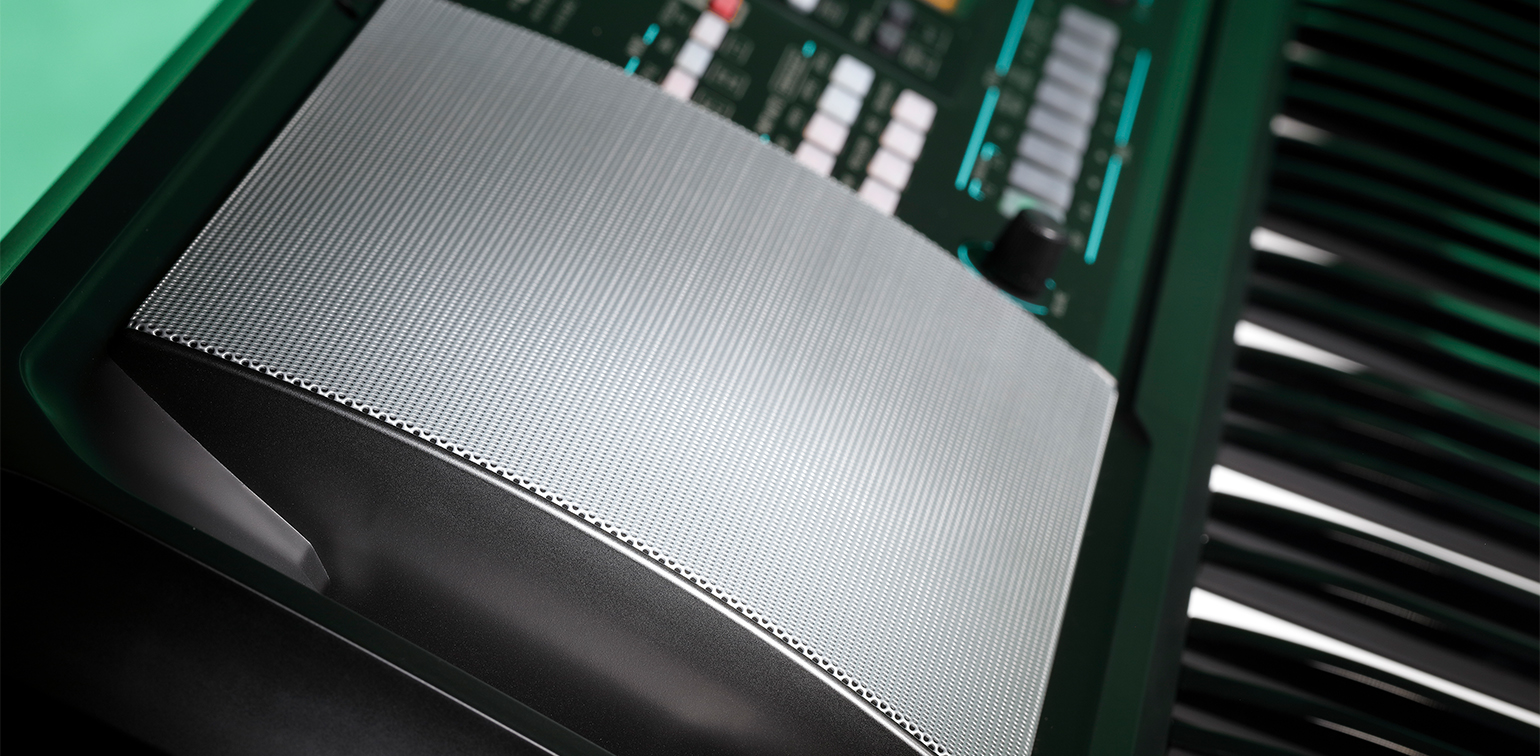 Compose, Record, and Share
EK-50 CSA offers a number of ways to easily capture your musical creations, and features convenient one touch recording. With this feature, your ideas can be quickly captured when inspiration strikes. There is also a powerful and easy to use sequencer that can function as a linear 12-track recorder.

Song mode lets you play back your own original creations, internal demo songs, MP3 or WAV audio data and SMF (Standard MIDI File) data saved on any commercially-available USB flash drive. You'll also be able to play onboard sounds while these songs play back.
Add Styles from KORG's extensive library
The EK-50 CSA is open-ended, which allows you to add additional Styles via a USB flash drive, to help you easily customize and expand your playing experience with the EK Series.
We use cookies to give you the best experience on this website.
Learn more
Got it