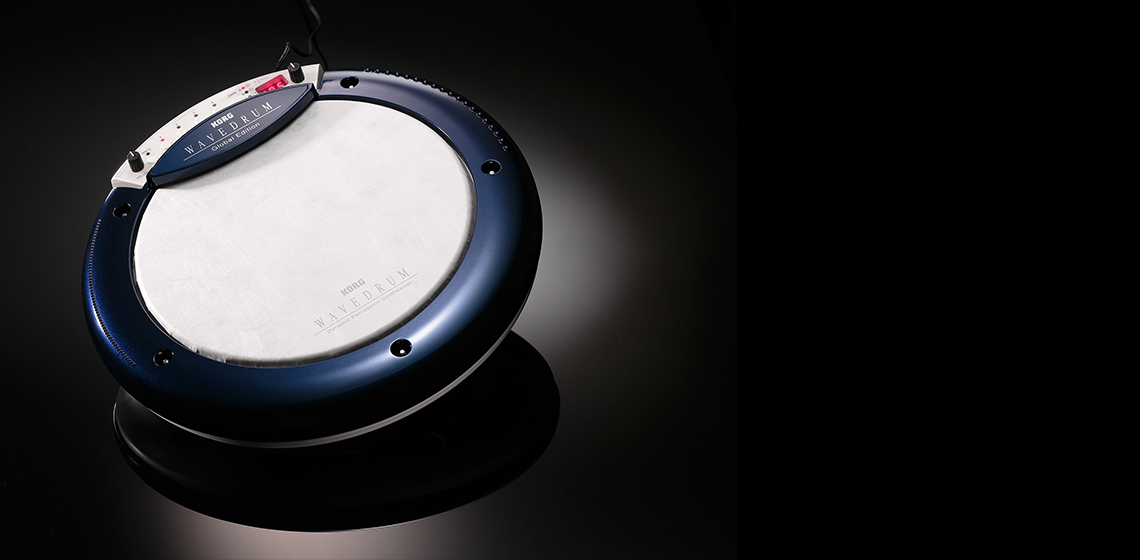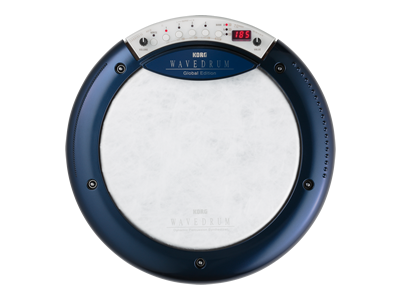 WAVEDRUM Global Edition
Dynamic Percussion Synthesizer
Support for Your Purchase
Support
Learn More
Related Products
News
Related Artists
2014.11.01
Show All
The new Wavedrum Global Edition represents the next—and most powerful—evolution in the Wavedrum family. It boasts the largest palette of cutting-edge sounds of any Wavedrum to date; with sought-after percussion sounds from around the world, a major boost in the quality of each sound, and dramatic improvements in usability.
In 2009, Korg unveiled Wavedrum WD-X, a revival of the original Wavedrum that debuted in 1994. The reimagined '09 Wavedrum had a stunning impact as a performance tool that brought new expressive power to musicians–from users of the original Wavedrum to forward-looking percussionists. Subsequent models included Wavedrum Oriental with its added Arabic sounds, Wavedrum Mini with its unique sensor clip, as well as limited edition color models, and the instrument's unbounded potential has continued to accelerate the spread of Wavedrum mania throughout the world.
WAVEDRUM Global Edition - Introduction Movie
Korg Wavedrum Global - Global Sounds; A World of Possibilities
2nd Generation Dynamic Percussion Synthesizer that provides unparalleled musical expression
A sound engine that combines DSP-powered algorithms with PCM sounds to allow versatile and highly flexible performances
A pressure sensor and multiple pickups capture the subtle nuances of your strikes on the head and rim, generating expressive power and new sounds
Increased pickup precision provides improved dynamic range for low and high pitches, as well as enhanced response for soft sounds, making the instrument more sensitive
Play different sounds from the head and rim, or apply pressure effects on the head to create performance techniques that are possible only on the Wavedrum
200 preset programs cover a vast range of sounds from classic percussion to unique and novel sounds.
200 user programs are available for storing customized sounds and settings
A new input sensitivity parameter has been added, supporting a wide range of users from beginners to pros
Fundamental sounds such as acoustic instruments have been enhanced
Live Mode stores up to 12 settings (4 favorite programs x 3 Banks) for instant recal
Compact and light-weight design; use as an individual instrument, or mixed in with a traditional drum kit or any performance/percussion rig
140 loop phrases of various genres allow Wavedrum users to jam along or practice to them
AUX input allows monitoring or mixing of any audio source–CD, MP3, even a second Wavedrum
WAVEDRUM Global - Global Sounds, Global Posibilities!
We use cookies to give you the best experience on this website.
Learn more
Got it