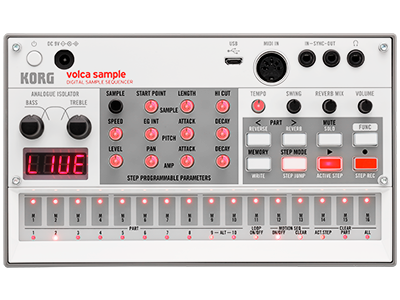 volca sample2
DIGITAL SAMPLE SEQUENCER
Learn More
Related Sites
Related Products
Related Accessories
Bonus Packs
Introducing free to download Bonus packs for volca sample 2.
To load these Bonus Packs please use the volca sample librarian available on the download section.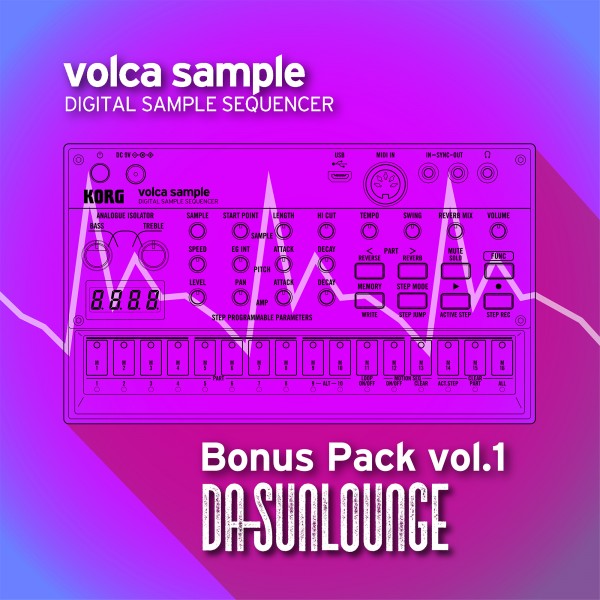 200 fresh samples and 16 sequences for the Korg Volca Sample 2 by Da Sunlounge

"Using old sampler tricks of pitching up and re-pitching the samples back down, I crammed in a little extra into to the memory and achieve that well known gritty classic sampler vibe in the process. These samples steer towards the 90s/early 2000 classic deep house vibe, entwined with hints of modern house. The equipment used to create these samples consists of the Korg Prologue, Korg Volca Drum, Arp Odyssey, Korg Poly 61, plus several iconic vintage synths and electric pianos, 80s/90s vintage drum machine samples, topped off with original vocal hits."
Da Sunlounge, based in the Midlands UK, began DJ'ing in the deep house scene over 20 years ago. In the early days of his career, he co-hosted the successful 'Travelling Without Moving' night, sharing the 1210s on many occasions with the likes of Terry Francis, Clive Henry (Peace Division), Andy Wetherall, Rob Mello, Atjazz, Digs'n'Woosh, Rocky, Elliot Eastwick, Fred Everything, A Man Called Adam, House of 909, DIY, plus many more.

His music found its way on to front cover mounts such as Mixmag, compilation CDs by Fabric, Defected, Ministry of Sound, Mn2S, NRK and Hed Kandi. Plus, video games including the successful interactive DJ game 'FUSER', released in 2020.


"The pack is a culmination of the different genres of music that I try to fuse in my productions, from smooth laidback Hip Hop to more uptempo House/Garage grooves. I have uniquely crafted all of the sounds in the pack, using both live instrumentation and synthesized sounds, giving you a huge selection of everything from hard hitting kicks and snares, to soulful synth, guitar and vocal stabs."
Brighton born Producer and DJ Luke Nyeke aka El. Train is known for his ability to blend together Hip-Hop, R&B and Electronic beats with a heavy nod to the US West Coast beats scene. In the last few years El Train has released music on labels such as Kitsune, Darker Than Wax and Jakarta Records. His self released debut album 'Puzzles' was released in June 2019 and has been followed up with a string of single releases throughout 2020. El. Train's list of collaborators includes Pip Millett, Iyamah, Age of L.U.N.A., Jerome Thomas, Barney Artist, Cold Callers, Kudu Blue, Sidders, Zilo, Kallitechnis and Miki Rose.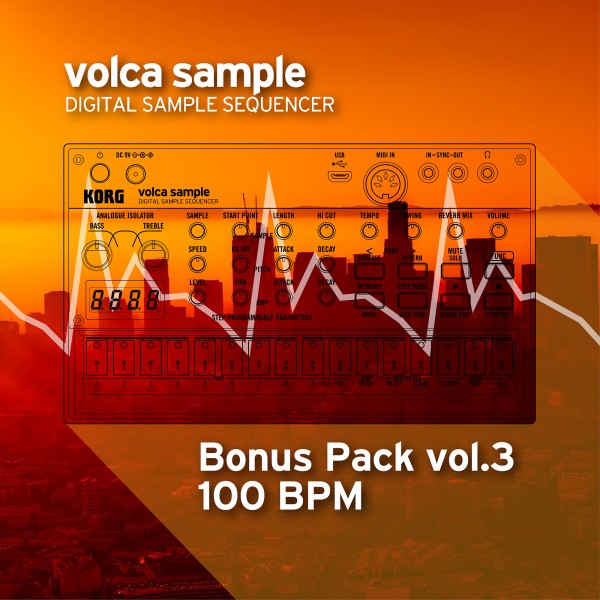 Introducing 100BPM, a collection of west coast flavoured laid back grooves for the new volca sample. With strong Hip hop and RnB influences, sixteen new patterns are included in the collection and were created with the factory sample data. The new volca sample performance features have been utilized to create depth, space and a more human feel. Some patterns are arranged in pairs and can be used together with pattern chain mode to create more variety, or add your own touches with step jump!
100BPM was created by Ian Bradshaw a long standing employee of KORG UK. Over the years Ian has contributed to the voicing and development of several products including electribe EM1, the current electribe range, prologue as well as playing an integral role in the creation of iElectribe Gorilaz edition. As with many of our colleagues, Ian is a keen musician and producer.
We use cookies to give you the best experience on this website.
Learn more
Got it