News Holiday Sale: KORG music apps & software - Up To 50% OFF Sale!
This year's Holiday Sale offers up to 50% OFF all KORG music production apps and software! Also applies to iOS in-app items and software upgrades.
KORG Collection 4 series
The KORG Collection 4 represents the sounds of the music eras of each of the included synthesizers. The bundle which includes all products is 50% OFF! As always, all products, including upgrades, are eligible for the sale. For example, upgrading from KORG Collection 3 to 4 is 50% OFF the regular price of $99, which is $49!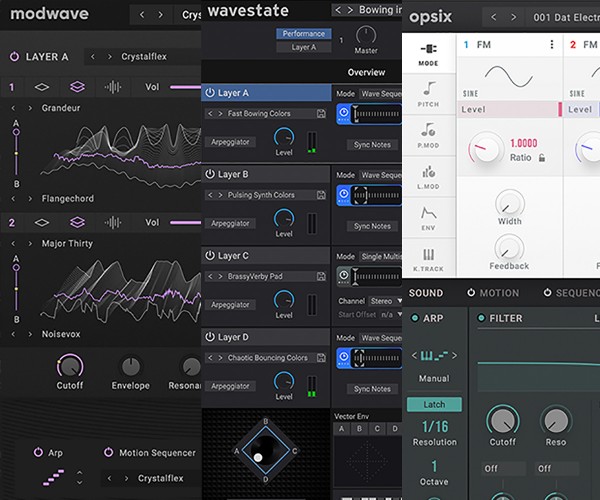 modwave/wavestate/opsix native
The modwave native, wavestate native and opsix native software are 50% OFF for a limited time only. Featuring the same sound engines as their hardware counterparts, allowing seamless exchange of sounds between hardware and software. Produce in your DAW with the native plug-ins and their rich visual interfaces, and then take your creations to performance with the hardware keyboards.
All of these products are available at great prices. Up to 50% OFF the KORG Collection series is a special offer for this limited time only! This is a last chance this year to enrich your music production environment, so don't miss out on this Holiday Sale, only until December 20th, 2023.

Sale Period
- 2023/12/1 (Friday) - 2023/12/20 (Wednesday)

Targeted Products
- KORG Collection series
- KORG Gadget 2 series
- wavestate native / opsix native
- All KORG's iOS / Android music apps
* For iOS apps, the retail price will vary depending on the country of purchase.
We use cookies to give you the best experience on this website.
Learn more
Got it