Features
Artists 2015.09.17
Hack n Roll | new musical instruments created by OK GO and RCA, based on KORG products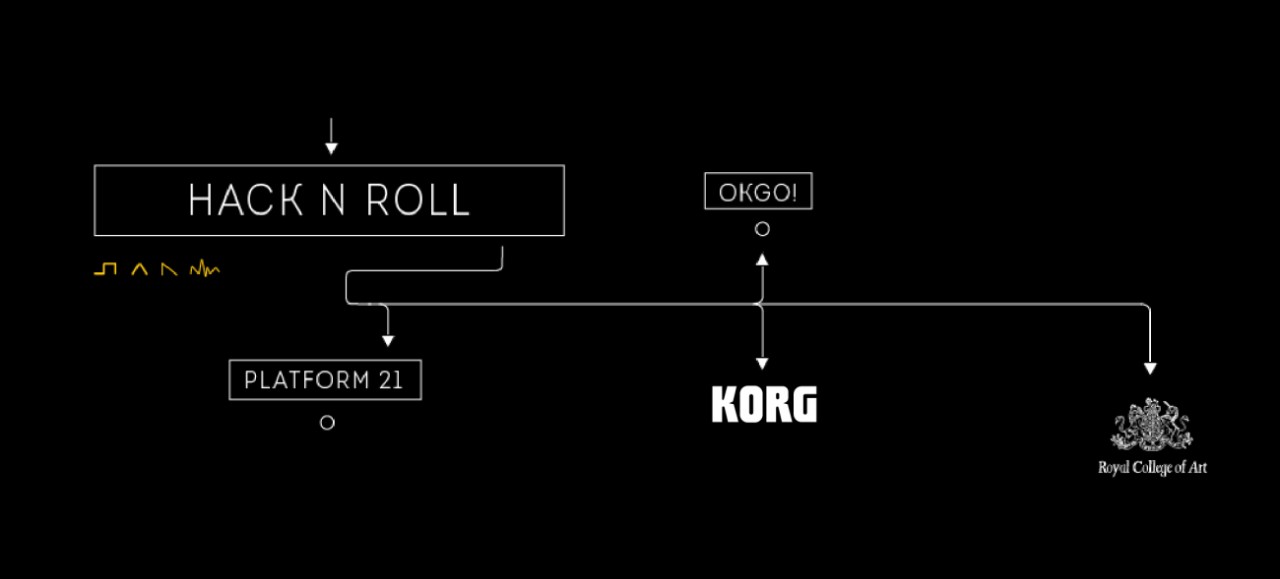 OK GO + RCA + KORG = Hack n Roll
The Hack n' Roll course at the Royal College of Art is a collaboration between the musical instrument producer KORG, innovative band, OK GO and the students and tutors from the Platform 21 unit in the Design Products Department at the Royal College of Art in London.

Background:
Music traditionally links an action and an object, the entertainment primarily being a musician playing an instrument on stage. Since the development of synthesizers, music performance can be reduced to simply pushing a button or two, which is sometimes less entertaining to watch. Meanwhile, live performance has become an increasingly important part of a musician's career, as incomes have shifted from being largely based on album sales to being mainly based on live show revenues. Often musicians seek to create impressive and complex stage shows, which are more like music videos in nature, with sounds and effects being generated from a number of analogue and digital sources.

The Brief:
"Use your newly acquired skills in physical computing, along with your knowledge as a designer, to create a series of objects which generate sound, while creating something visually appealing and entertaining. Your newly created tools should help the musician surprise, amuse and excite the audience, elevating their experience. You should think of a way to make performing on stage with electronic instruments something which is really worth seeing."

The task is to create a series of objects or a space which allow the musician to play while being free from traditional constraints imposed by existing tools. The instruments/system/etc need to be ok for OK GO to use to perform the song, "another set of issues," from their upcoming album. The outcome should be an instrument which acts as an interface between the performer and his instruments or a space/system which allows the musician to play on stage using his/her body. It will be a tool which gives the audience an amazing experience.
OK GO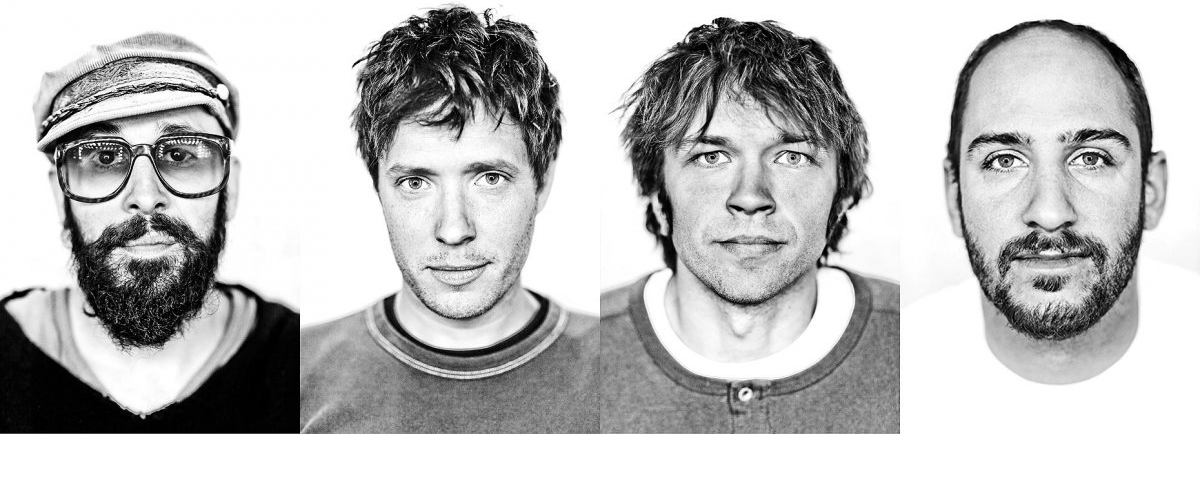 The band is composed of Damian Kulash (lead vocals, guitar), Tim Nordwind (bass guitar and vocals), Dan Konopka (drums and percussion) and Andy Ross (guitar, keyboards and vocals), who joined them in 2005, replacing Andy Duncan. They are known for their often elaborate and quirky music videos.
The original members formed as OK Go in 1998 and released two studio albums before Duncan's departure. The band's video for "Here It Goes Again" won a "Grammy Award for Best Music Video" in 2007.
OK Go | The Official Website of OK Go
>
Team OK | VISUAL AMPLIFICATION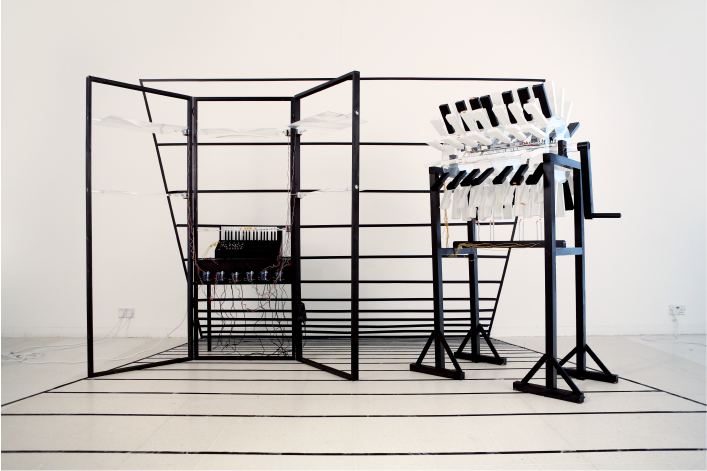 COMPONENT SPECIFICATIONS:
MS-20 mini and more

BASSLINE LOOP (Right)
The circuitry of KORGs MS-20 mini has been hacked and rewired to play only the 4 notes of the repeating bassline to the song... [Read More]

CHORUS CONTORT (Left)
The faces and bodies of the band members are magnified and distorted as the chorus of the song, 'Another Set of Issues' is played on KORGs MS-20 mini... [Read More]
Team G | FLOATING KEYBORDS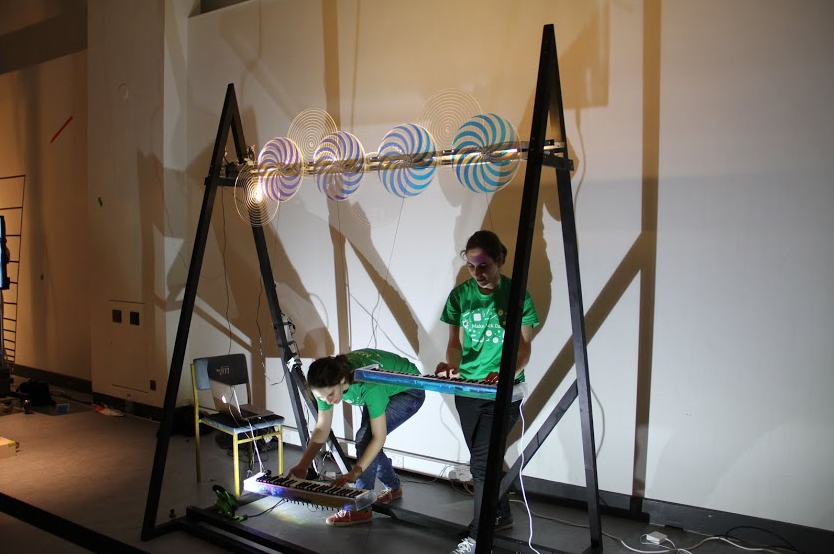 COMPONENT SPECIFICATIONS:
microKEY-37 and more

The floating keyboards is a set of 8 modular keyboards that make up one long keyboard. As the name suggests each keyboard's height changes with the music, and is choreographed according to lyrics... [Read More]
Team O | CONTEMPORARY BUSKING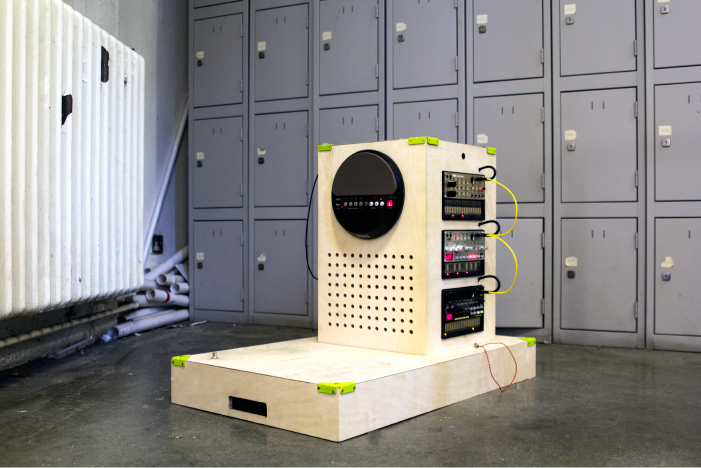 COMPONENT SPECIFICATIONS:
volca keys, volca bass, volca beats, monotron, WAVEDRUM Mini and more

Contemporary busking is an instrument designed for one person enabling them to deliver a range of different sounds, creating unique music. It uses five KORG synthesisers and a KORG Wavedrum at the front used as the percussion instrument... [Read More]
COMPONENT SPECIFICATIONS:
volca beats, MS-20 mini and more
The inflatables concept was focused on the context of a live performance. Using various methods of inflation a multi-layered performance is created producing different effects, some immediate and some over a long duration. The high level of human interaction is attempted to create an unexpected element emphasised by the performers playing instruments from inside the large inflatable...
[Read More]