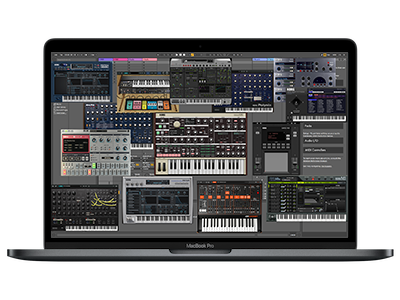 KORG Collection 4 for Mac/Win
SOFTWARE INSTRUMENTS
Learn More
KORG Collection series
KORG Collection are offer bundles that include all plug-ins, and individual packages that allow you to purchase only the synths that you want.
KORG MS-20
MONOPHONIC SYNTHESIZER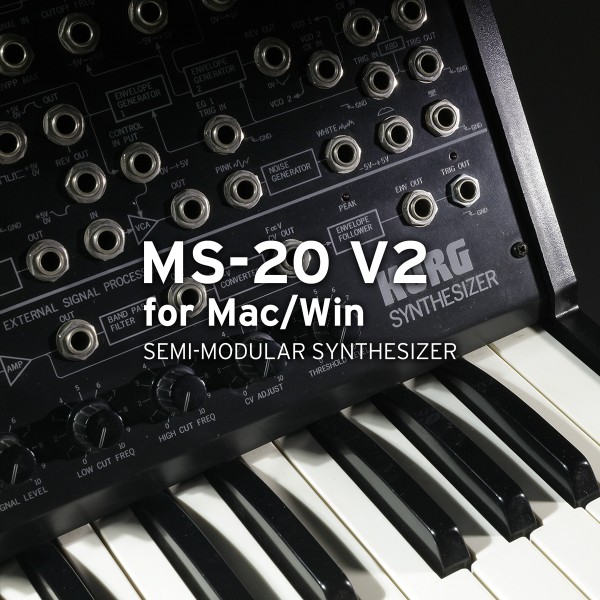 The analog monophonic synthesizer with the potential for patching that went on sale in 1978: the MS-20.

The entirety of the MS-20 is reproduced with its two oscillators (which can be ring-modulated), high-pass/low-pass self-oscillating filters with unique distortion, and a patch section with an external signal processor that can accommodate external audio input.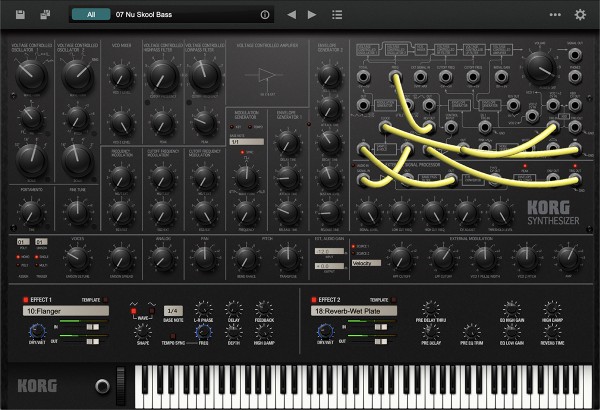 For the software, 32 voices of polyphony and up to 16-voice unison (with detune/spread function) were added. Flexible external modulation settings and MIDI clock synchronization have also been introduced, allowing for sound production with a high level of flexibility and freedom.

In the further designed and refined MS-20 of KORG Collection 2 there are now two additional multi-effect units, a new sound browser, and new preset programs.
KORG Polysix
POLYPHONIC SYNTHESIZER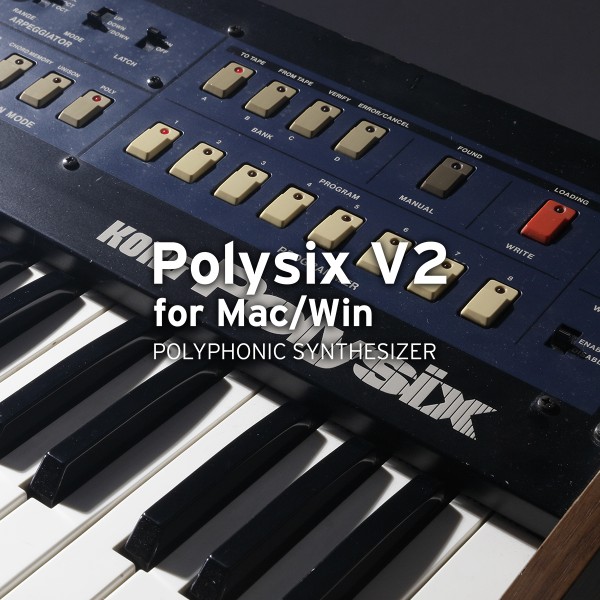 The programmable 6-voice polyphonic analog synthesizer released in 1981: Polysix.

Everything from Polysix has been completely reproduced: the 1VCO (with sub-oscillator) /1VCF/1VCA/1EG configuration which enables a choice of SAW/PW/PWM waveforms, the chorus/phase/ensemble effects, and performance functions such as chord memory, arpeggiator, and unison.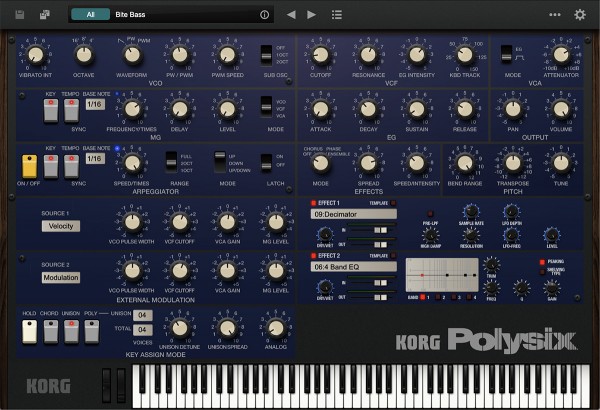 The software enables versatile sound creation with enhancements such as 32-voice polyphony (max), up to 16-voice unison (with detune/ spread function), flexible external modulation settings, MIDI clock synchronization for the modulation generator and arpeggiator, and a spread function that adjusts the spaciousness of the effects.

In the further designed and refined Polysix of KORG Collection 2, there are now two additional multi-effect units, a new sound browser, and new preset programs.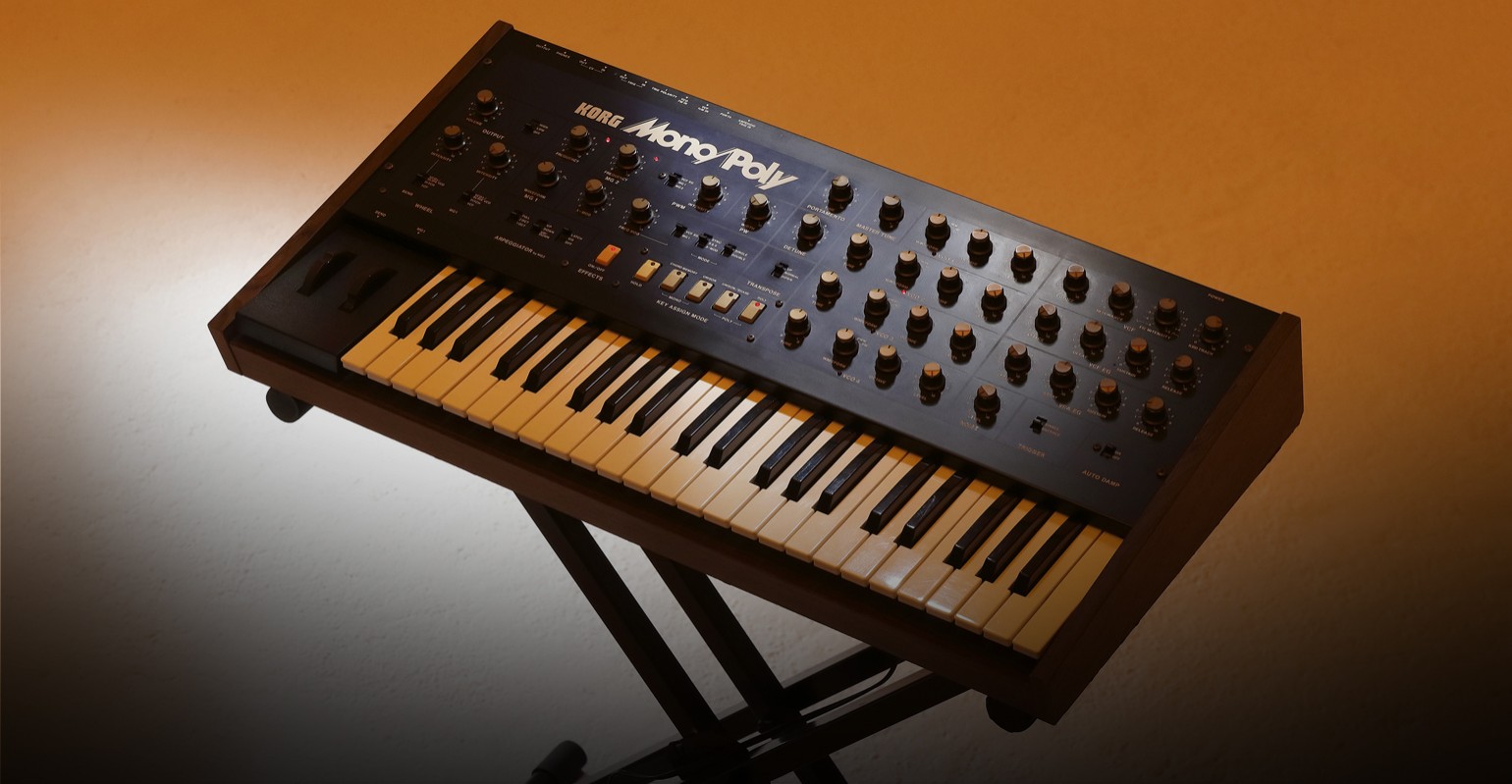 KORG Mono/Poly
4VCO SYNTHESIZER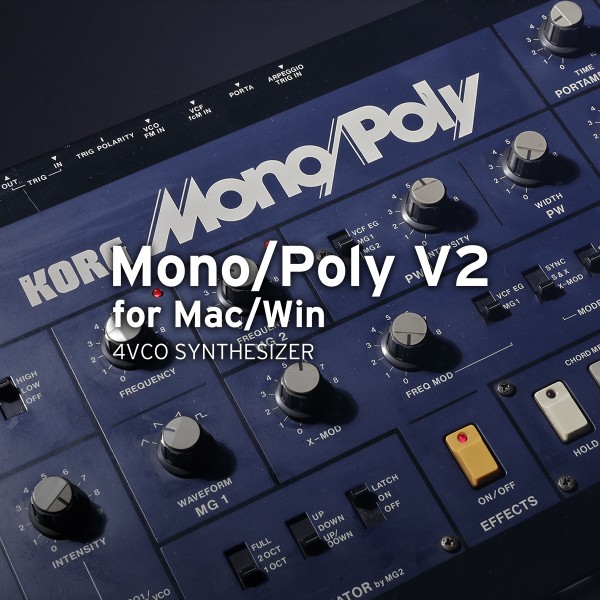 The four-VCO monophonic/polyphonic synthesizer that went on sale in 1981 and was considered the culmination of Korg's experience building analog synthesizers: Mono/Poly.

All of the Mono/Poly's multi-colored features have been completely reproduced: its programming structure featuring four VCOs, each providing adjustable pitch, waveform, octave, and level, together with one VCF, one VCA, two EGs, and two MGs; advanced Chord Memory and Arpeggiator functions; and the Synchro and Cross Modulation functions which can create revolutionary tonal effects.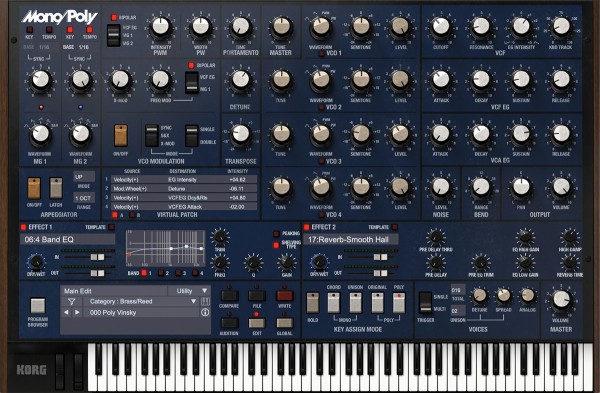 The software adds many enhancements such as 128-voice polyphony (max) with up to 16-voice unison, two integrated multi-effects, an eight-way virtual patching matrix. The virtual patch functionality lets you use 159 different modulation sources to modulate 35 different destinations. This evolution of Mono/Poly allows for complex and diverse sound creation.

The further designed and refined Mono/Poly KORG Collection 2 sees two new high-end effect types included Distortion and Feedback Reverb.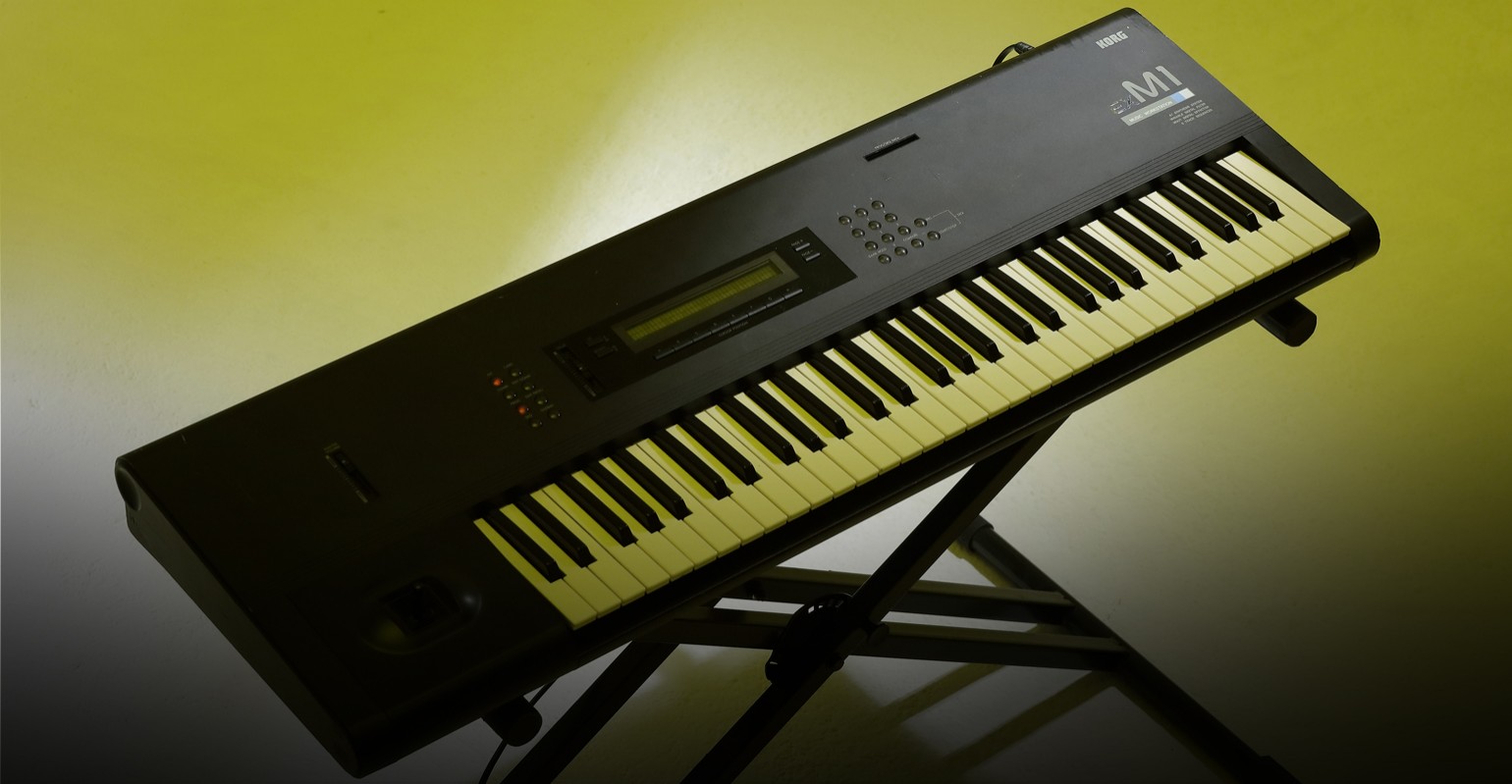 KORG M1
MUSIC WORKSTATION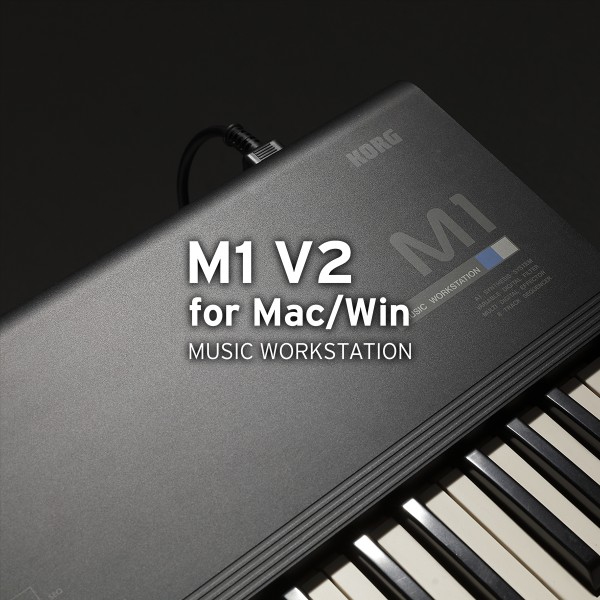 The first workstation synthesizer, released in 1988, which defined the sound of the late '80s and early '90s: M1.

Along with its innovative "workstation" concept, the M1's "AI" (Advanced Integrated) synthesis system used PCM waveforms and digital effects to deliver fully complete program and combination sounds. As a pioneer of PCM tone generation, it was notable not just for the reality of its sound, but also for the distinctive resonance and tonal character that demonstrated the high level of Korg's voicing technology. Numerous sounds available only from the M1, most notable the famous "M1 Piano" sound, were taken up by musicians and producers around the world, and are still in use today.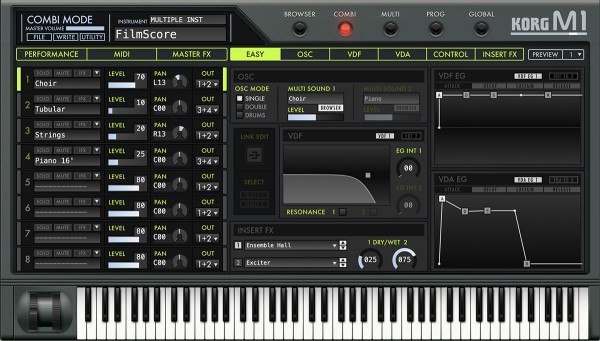 The software features filter resonance, VDA modulation, and master effects that have been powered up to a total of 18 systems. It provides all of the PCM, Program, and Combination data found in the original M1 and the M1EX internal PCM expansion, plus the PCM data and Program/Combination data from all nineteen optional ROM cards.What's more, in addition to all 19 types of the PCM ROM cards for the M1, the sound of the M1EX which was released as an expansion of the M1's built-in PCM, as well as the sounds of the T-series, which advanced the M1. It is equipped with extensive sounds, including 3,300 preset sounds and 34 cards.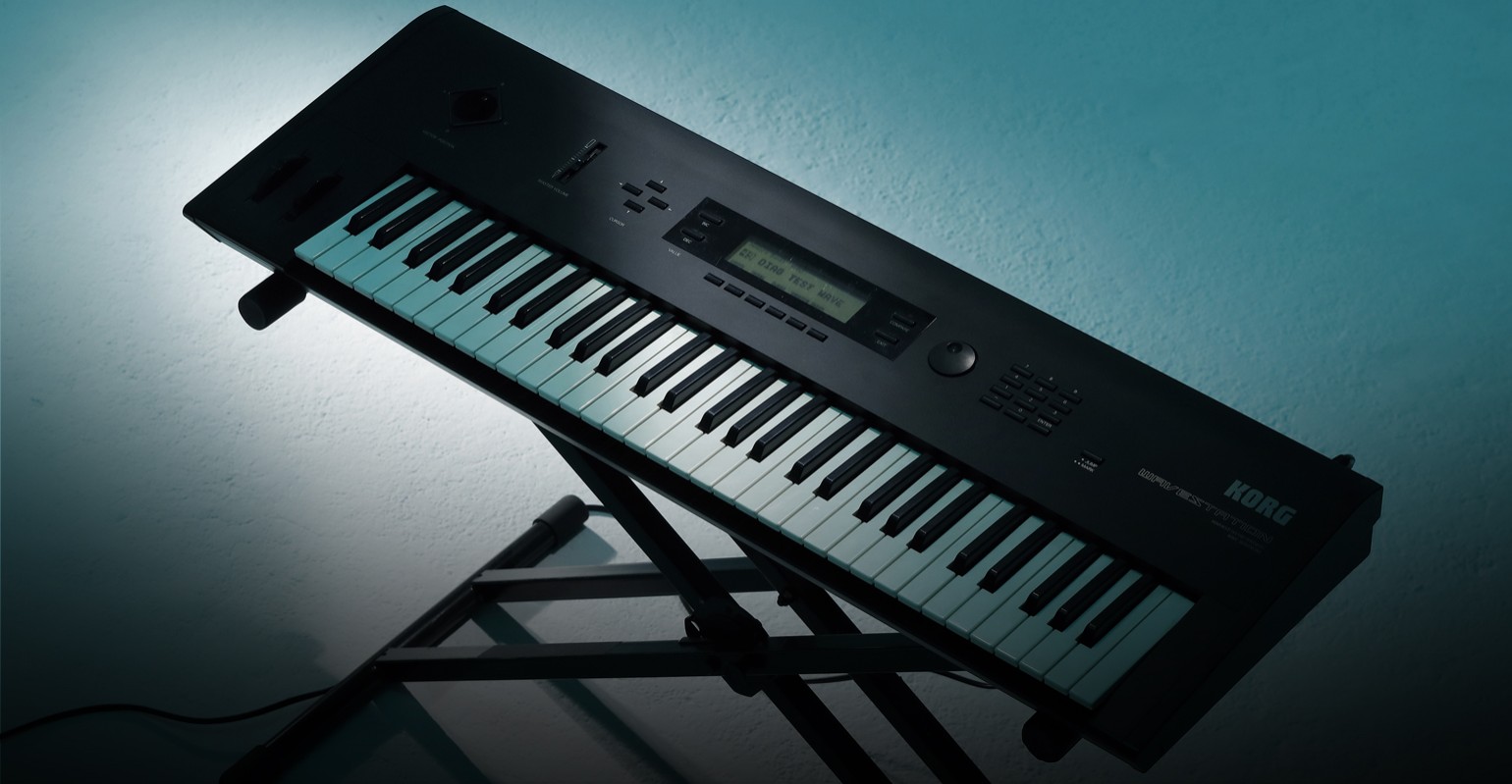 KORG WAVESTATION
WAVE SEQUENCE SYNTHESIZER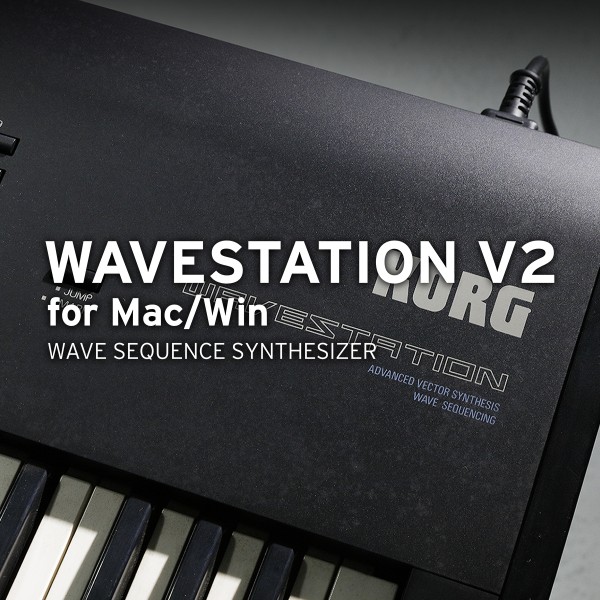 The WAVESTATION synthesizer appeared in 1990 with its new "advanced vector synthesis system" which produced a new sound by combining and shifting between multiple complex waveforms.

The user could operate a joystick to "mix" or "morph" between four oscillators, or create a wave sequence by placing waveforms in a specific order to create rhythmic or melodic sequence patterns. In addition to these and other unique revolutionary features, the sound section has equipped all of WAVESTATION's PCM, and the parameters of the delicate parts have been fully reproduced in the software by analyzing the circuit map of the original design.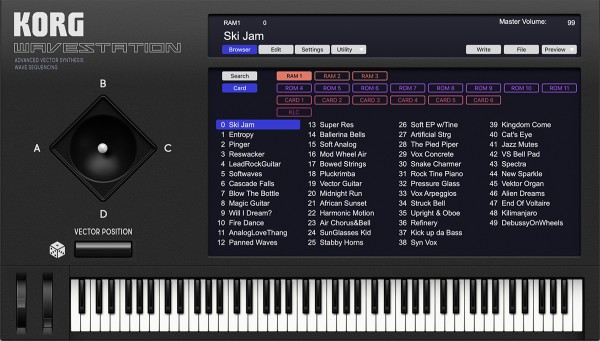 The software provides extensive preset programs and waveforms found on all of the series' models: WAVESTATION, WAVESTATION EX, WAVESTATION A/D, and WAVESTATION SR. 7 types of PCM and program cards are equipped. In addition to a total of over 1,500 built-in preset sounds, an enormous amount of added PCM waveforms and wave sequences allows for even more variegated sound production.

In the further designed and refined WAVESTATION KORG Collection 2, tags have been added that allow you to filter the vast number of presets by category/sound character. A new random button has also been added to help you create evocative soundscapes with the simple press of a button.
KORG MDE-X
MULTI EFFECTS PROCESSOR
MDE-X is equipped with 19 different effect programs carefully selected from KORG digital effects, including Compressor, Limiter, Overdrive, Equalizer (EQ), Talking Modulator, Flanger, Phaser, Chorus, Delay, and Reverb.

The plug-in uses an effect algorithm derived from the high-quality TRITON family of synthesizers. Now you can use these effects that have defined the sound used in so many tracks in the software. Also, with its 128 effect programs, MDE-X can be used in a wide range of applications such as sound design, live performance, and mixdown sessions.

The further developed and refined MDE-X KORG Collection 2 sees two new high-end effect types included Distortion and Feedback Reverb.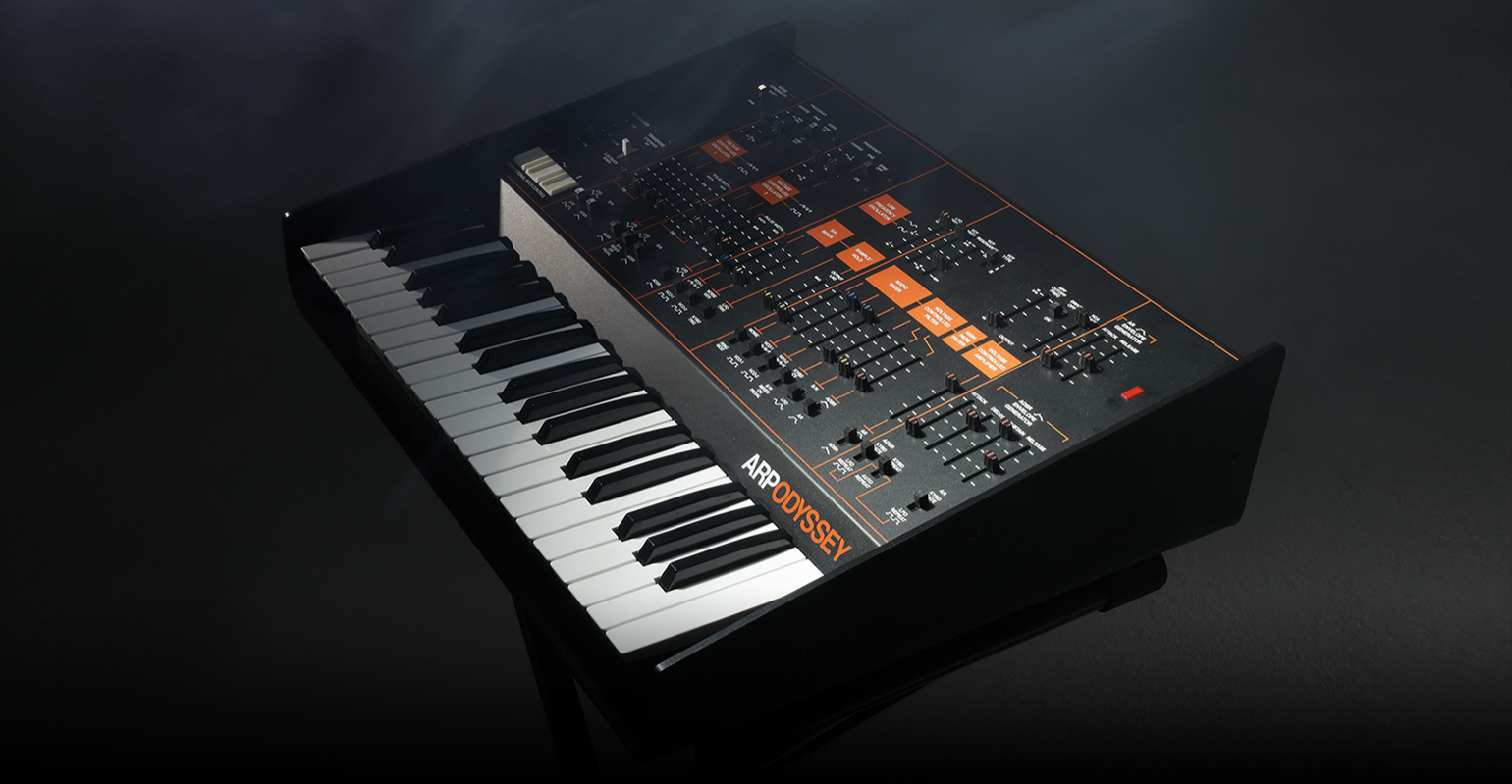 ARP ODYSSEY
DUOPHONIC SYNTHESIZER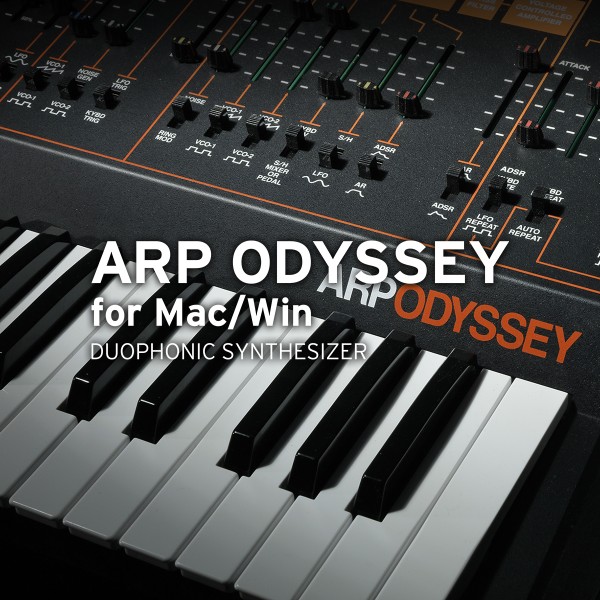 Since the birth of the ARP Odyssey in 1972, it has been a renowned analog synthesizer used on many artists' records. However, for a number of years it was quite difficult to come by. In 2015, KORG welcomed ARP Instruments' co-founder David Friend as an advisor and began production of the hardware once again.

The KORG Collection ARP ODYSSEY is the software version of the 2015 ARP ODYSSEY reproduction. We used KORG's proprietary CMT (Component Modeling Technology) to emulate the analog feeling and sound of the original as closely as possible.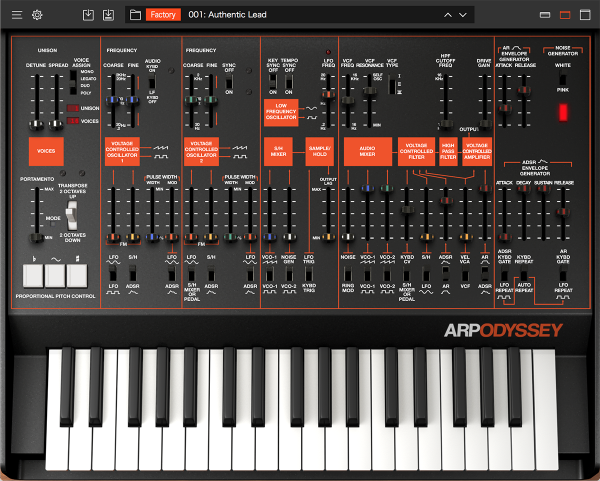 Not content with merely reproducing the hardware, the KORG Collection ARP ODYSSEY adds numerous improvements that are possible only in software. In addition to the three filter revisions and the DRIVE function that were added in KORG's hardware ARP ODYSSEY reproduction, we have added a new polyphonic voice mode that allows you to play up to 16 notes at once, an arpeggiator that can be programmed like a step sequencer, and effects that can transform the sound in diverse ways.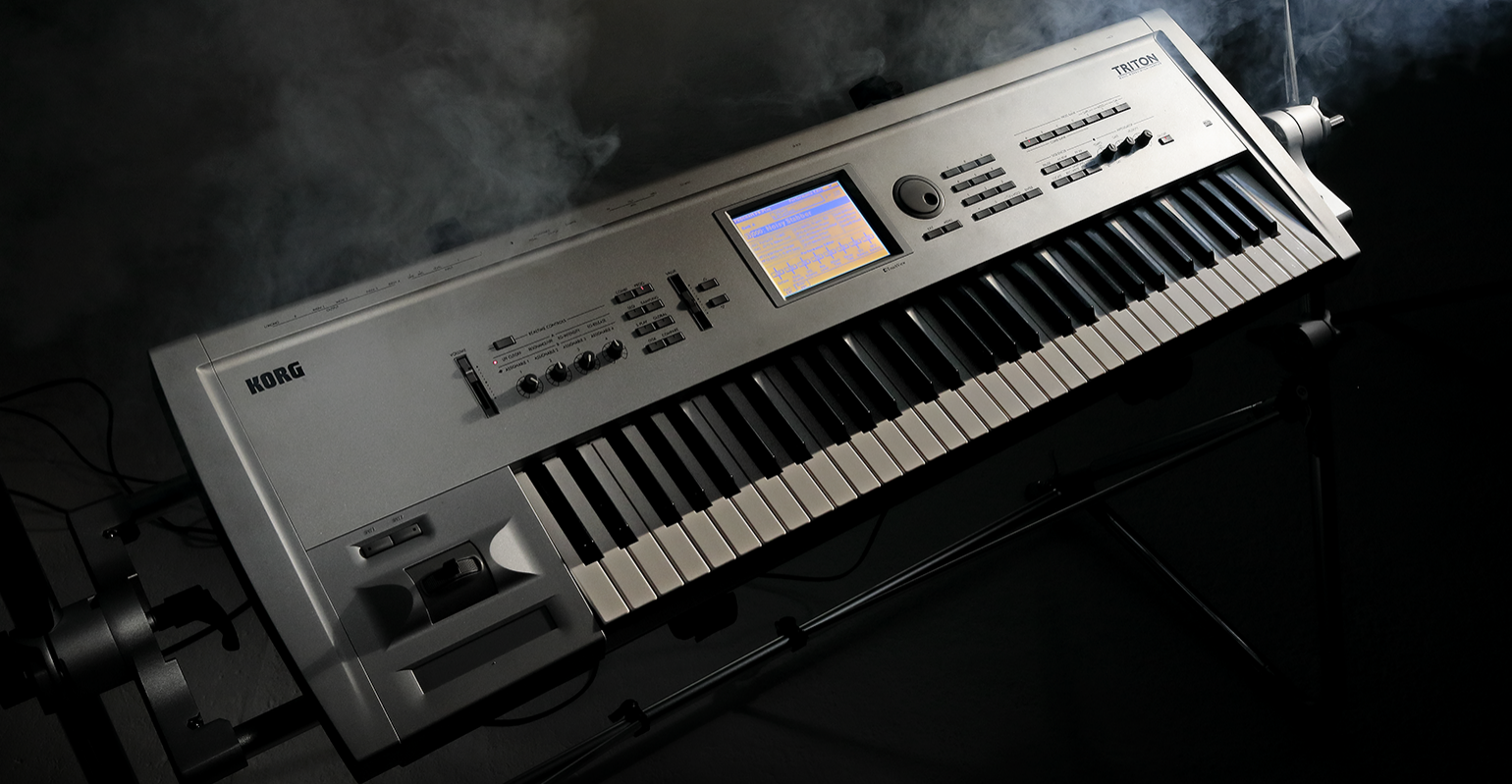 TRITON / TRITON Extreme
MUSIC WORKSTATION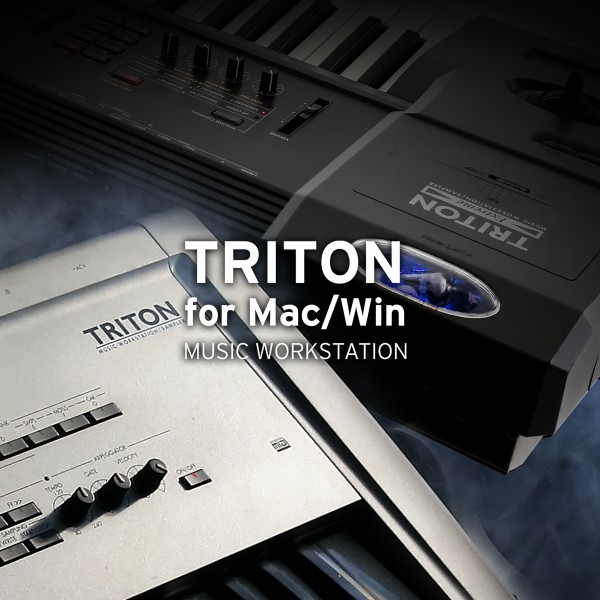 The KORG TRITON series of synthesizer workstations was first released in 1999 to accolades and prestigious awards.

Top musicians around the world loved the expressive PCM sound and used their TRITONs on countless songs. High-quality PCM samples capture at a sampling rate of 48kHz, which was remarkable at the time. It was a monster machine that came with two types of filters, five insert effects, two master effects, and a master EQ, as well as a combination mode allowing for up to eight of multi-timbral parts to be played simultaneously. The KORG Collection TRITON completely reproduces the original's HI (Hyper Integrated) synthesis system in software, so you can experience the sounds that shaped the 2000s.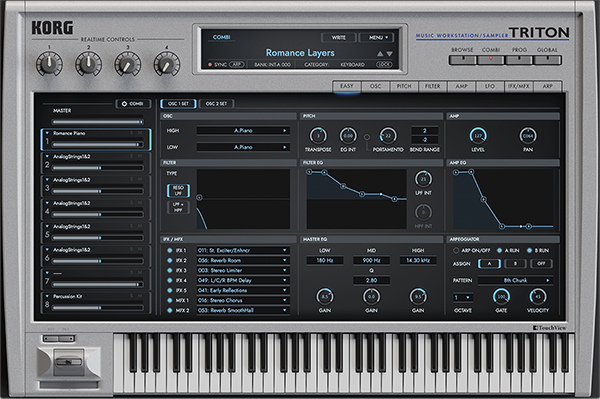 KORG Collection TRITON comes with the characteristic vast number of parameters to meets your most specific needs. For when that level of control is a bit too much, the newly designed EASY mode will allow you to shape your sound on a single page. You can quickly access frequently used parameters like oscillator and effect selections, as well as filters and EQ adjustments, making rough edits of sounds and minor adjustments of presets effortless.
miniKORG 700S
SYNTHESIZER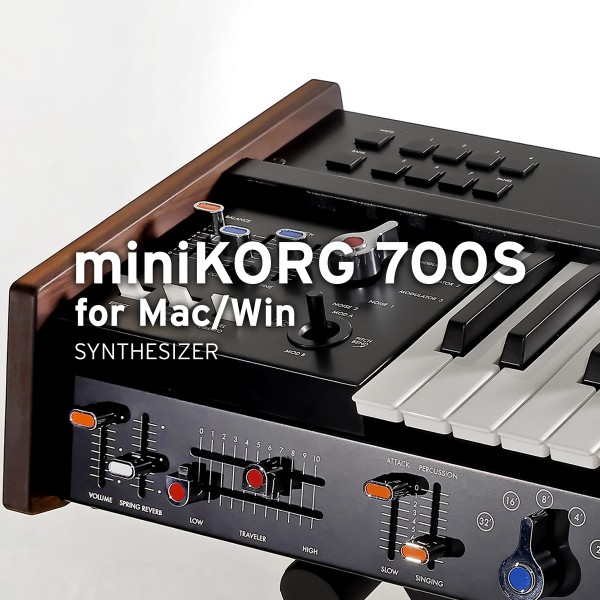 The miniKORG 700S synthesizer was announced in 1974. With a simple appearance that belied its ability to produce diverse sounds beyond imagination, it charmed many musicians who loved its unique and thick tonal quality.

miniKORG 700S for Mac and Windows is a faithful reproduction of the original analog hardware, with powerful new features only possible in software. Now the unique sounds and capabilities of this historic KORG synthesizer can be enjoyed on your computer.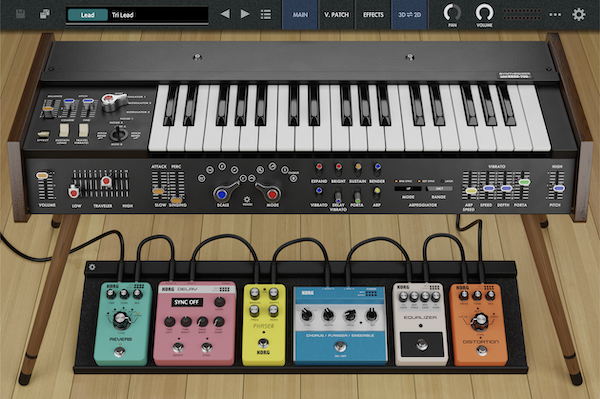 The graphical user interface (GUI) of the miniKORG 700S for Mac and Windows has realistically recreated the appearance of the original miniKORG 700S in both 2D and 3D. You can freely switch between the two, opting for the experience of using a hardware synthesizer or the convenience of a software synthesizer. There are also three screen sizes you can easily switch between to fit your environment without affecting the image quality for both the standalone and plugin versions.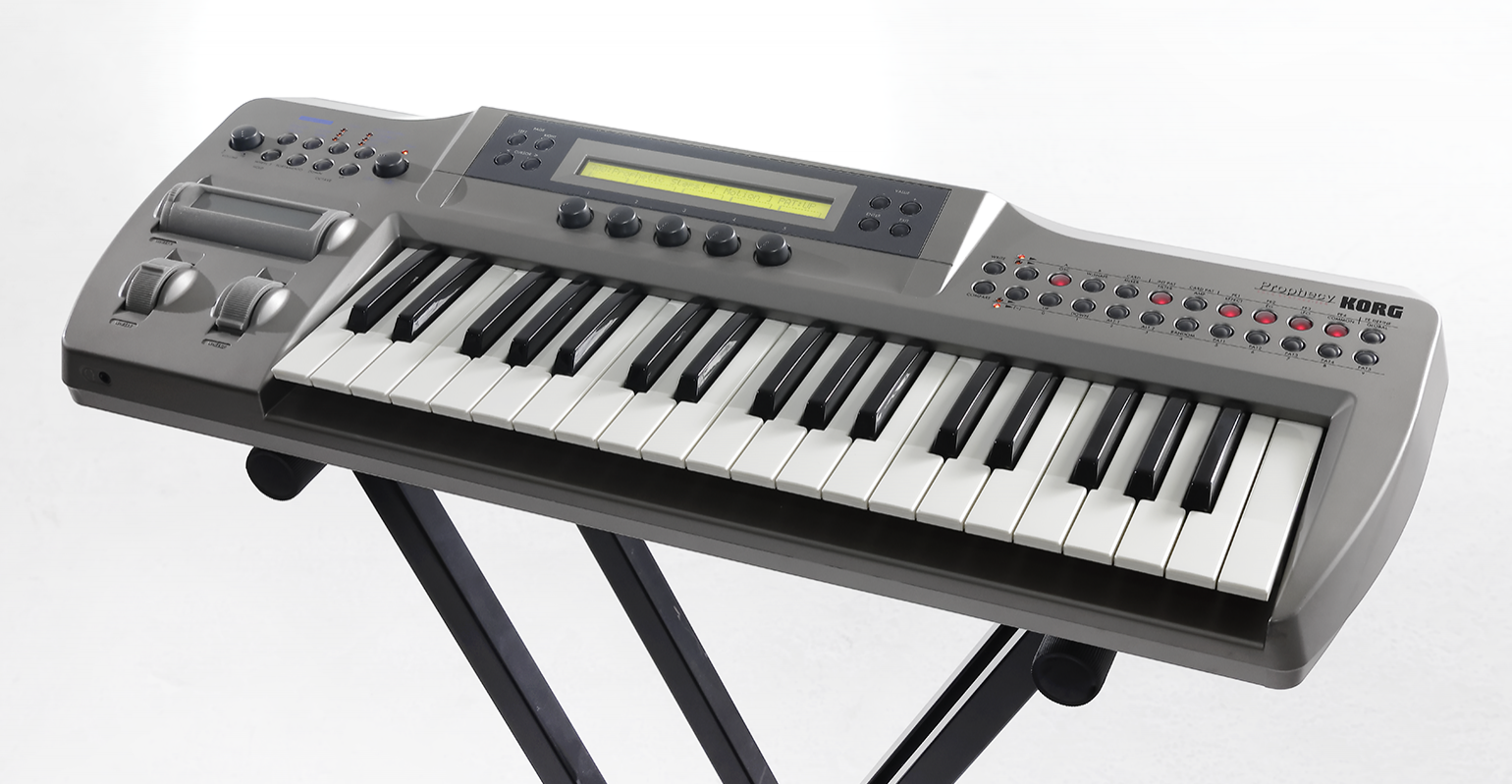 Prophecy
SOLO SYNTHESIZER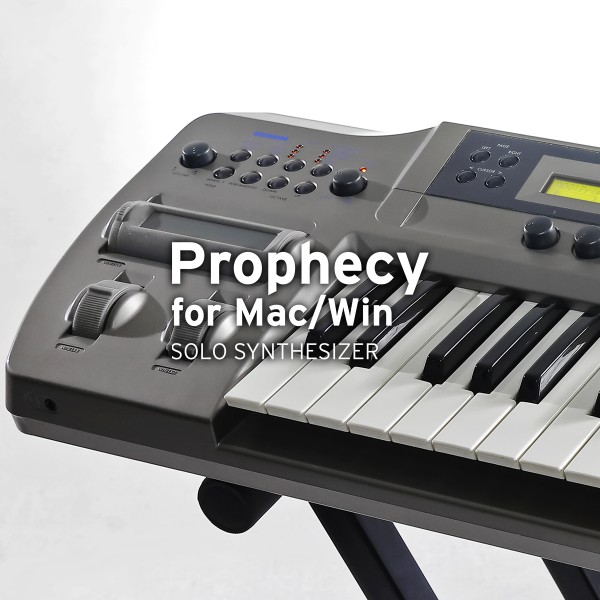 The Prophecy was announced in 1995, the MOSS (Multi-Oscillator Synthesis System) sound source was developed with the offering freedom of expression beyond analog synthesizers and unprecedented sound creation possibilities.

Prophecy for Mac/Win uses software to fully reproduce the original Prophecy's MOSS (Multi-Oscillator Synthesis System) and is equipped with five of the seven total oscillator types. The sounds from each oscillator model can be processed using a nonlinear wave shaper. Using one of the two types, CLIP or RESO, the oscillator output can be completely mangled. The original waveform can also be mixed to make a wide range of sounds, from mildly processed to completely unrecognizable.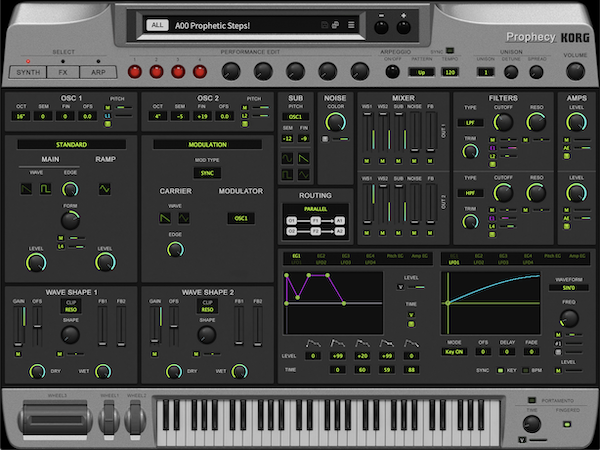 There are 308 preset programs, broken up into 14 categories. There is also a category for user programs, a favorites bank for registering your most used sounds, and program change mapping. The two optional expansion cards sold for the original hardware are also available: ANALOG & VINTAGE, which features 64 analog-style bass, lead, and special effect sounds, and MODERN MODELS, which contains 64 programs of acoustic instruments that do not exist, wind instrument sounds, and sounds that take full advantage of the expressive capabilities of the synth.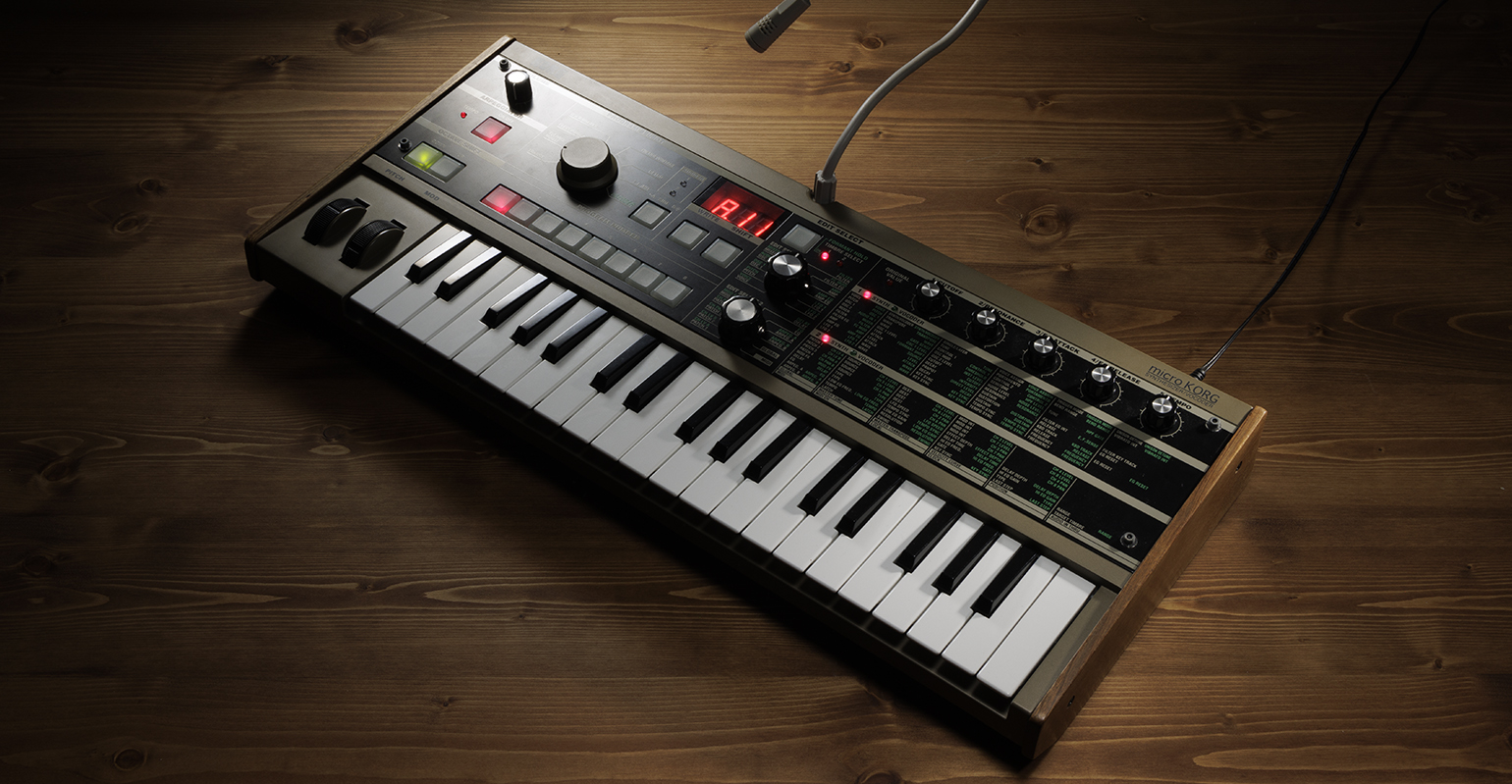 microKORG
SYNTHSIZER / VOCODER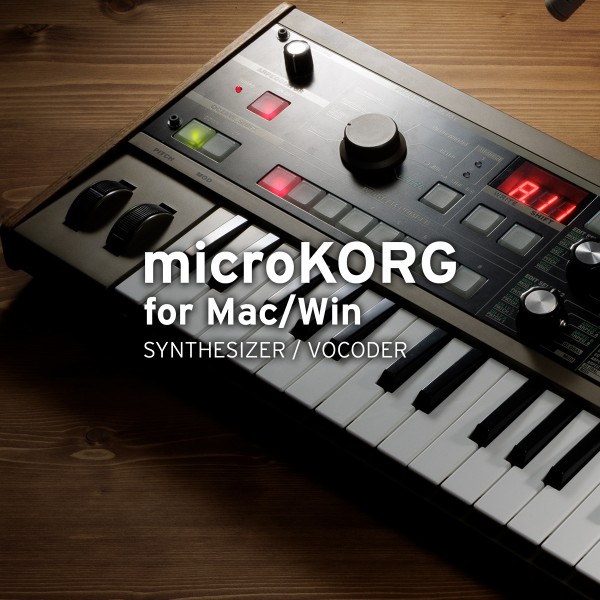 Since its release in 2002, the microKORG has been loved by more musicians around the world than any other hardware synth in music history.

Korg easily achieved this goal,creating a wildly successful synthesizer that was not only compact andeasy to use but sounded amazing. KORG Collection - microKORG fully recreates the sound, behavior, and look of the original microKORG. It reproduces not only the analog modeling oscillator, filter, and amp sections, but also the effects section and arpeggiator. The vocoder function, which was one of the main features of the original microKORG, has also been reproduced.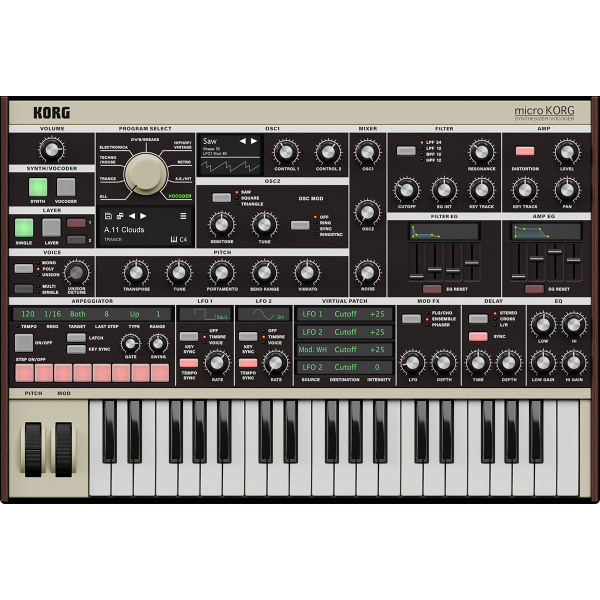 KORG Collection - microKORG retains the appearance of the original microKORG while adopting a graphical user interface designed for ease of use as software. While the original version used two rotary switches and five knobs for editing operations, the software version displays all parameters and allows the user to see the various overall tone settings. Each section also has additional convenient and easy-to-use functions unique to the software. The number of voices has been greatly expanded to a maximum of 64 voices, and the 2-timbre layered tones are even easier to use than the original. In addition, by connecting an actual "microKORG" or "microKORG S" device via MIDI, tone data can be sent and received directly in the same way as with the microKORG Editor tone editor/librarian software Send/Receive Mode" is also built in.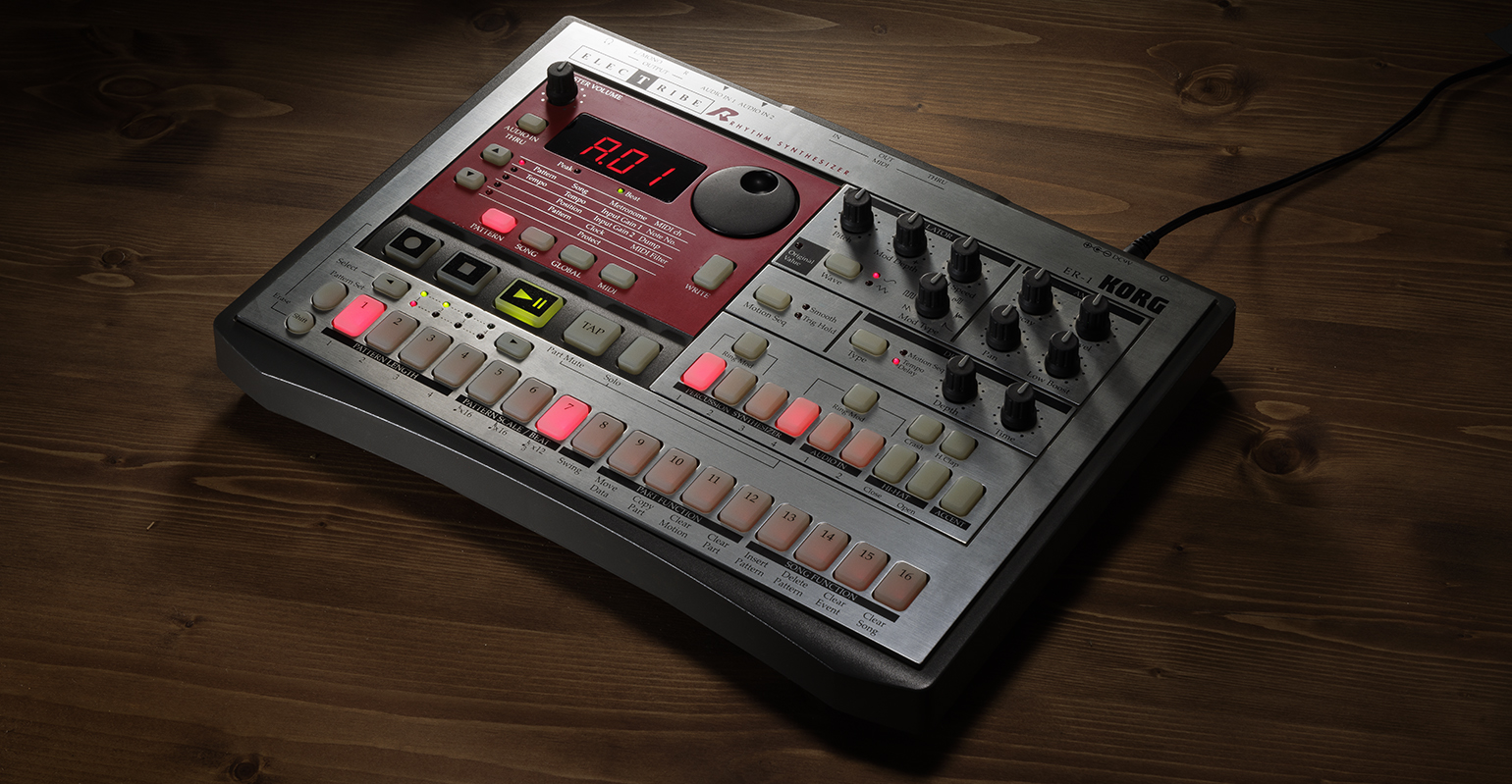 ELECTRIBE-R
RHYTHM SYNTHESIZER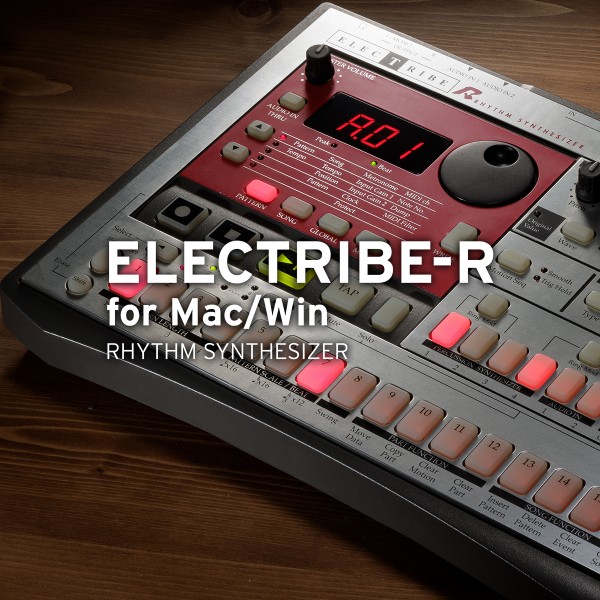 The ELECTRIBE-R was announced in 1999. Intuitive operation with knobs, switches, and step sequencers, allowing anyone to start beat making right away and loved by track makers all over the world.

KORG Collection - ELECTRIBE-R is based on the iELECTRIBE for iPad released in 2010, but has expanded the beat modes and effects of the step sequencer to include the original ELECTRIBE-R and ELECTRIBE-R mkII as well as all the preset data from the iELECTRIBE for iPad and ELECTRIBE for iPhone.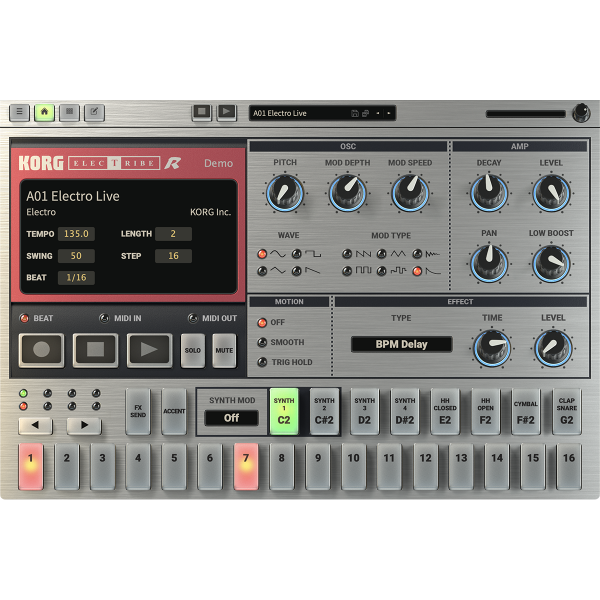 The KORG Collection - ELECTRIBE-R is a separate page from the main page, an edit page dedicated to pattern input has been added, allowing you to set patterns, mutes/solos, accents, and effect sends for all parts, as well as motion sequence input, for more precise beat making with a clear view of the entire pattern. The user interface, which follows in the footsteps of the original ELECTRIBE-R, incorporates many software features such as edit pages and pattern browsers, and the flexibility of the software is also a major feature of KORG Collection - ELECTRIBE-R. The flexibility of KORG Collection - ELECTRIBE-R is also a major feature of the software. For example, MIDI out is supported, so patterns can be created in "ELECTRIBE-R for Mac/Win," external sound sources can be controlled, and MIDI files can be exported easily by drag & drop. Also, pattern play/stop and pattern switching can be controlled by MIDI note events, allowing for tricky play.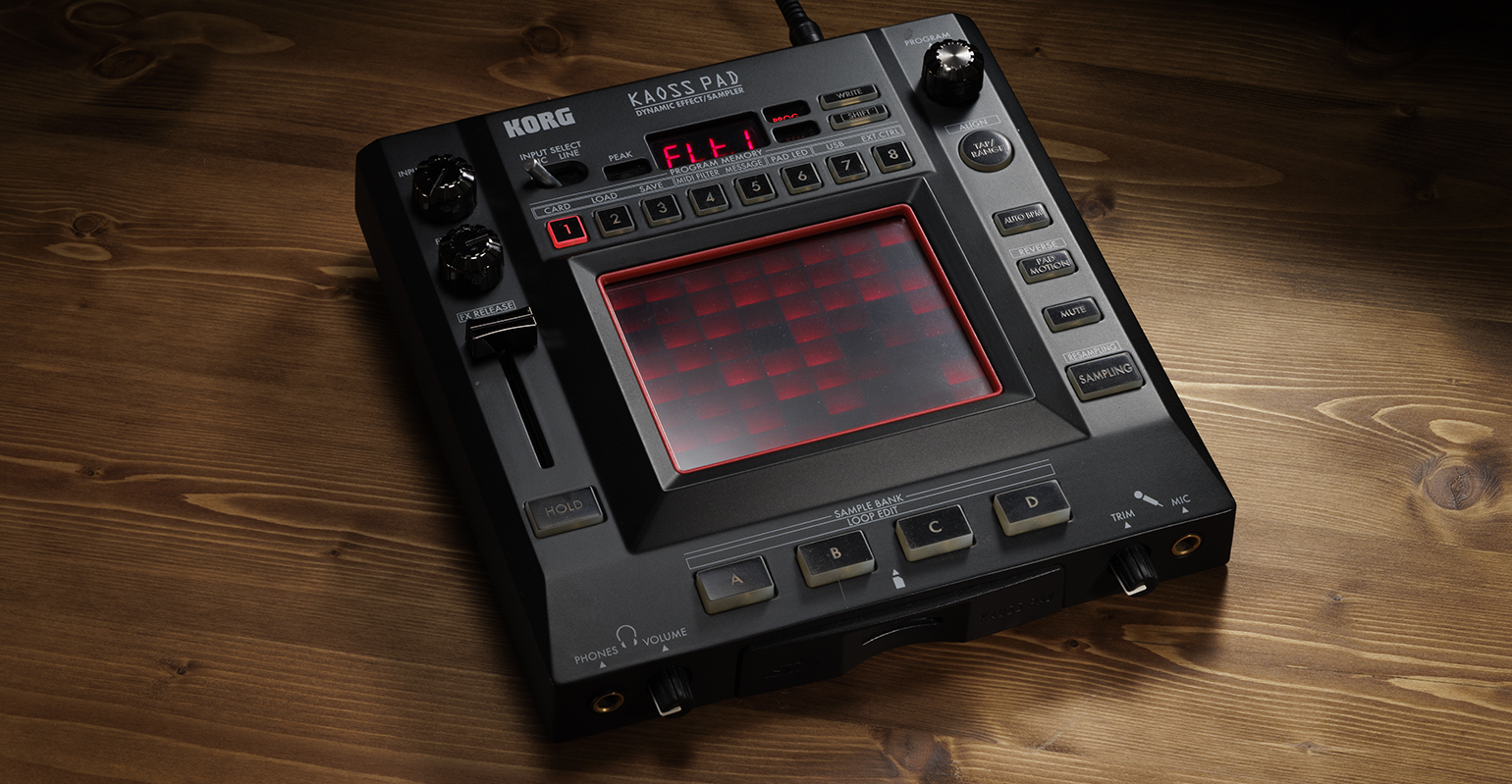 KAOSS PAD
DYNAMIC EFFECT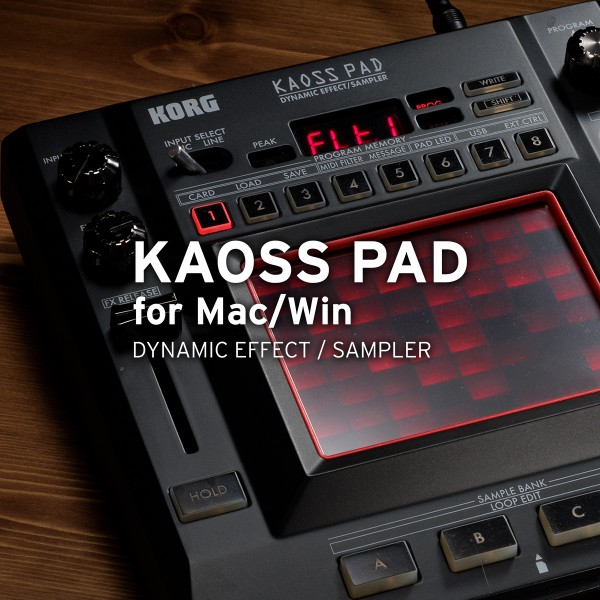 Touch, trace, and rub the touch pad to play. The KAOSS PAD series, with its simple and clear concept, has been used not only in the international lDJ world but also in all kinds of music production scenes, evolving from the first-generation KP1 introduced in 1999 to the third-generation KP3+ and further developing into many other music products equipped with its clear interface - building the "KAOSS family" with its clear interface.

KORG Collection - KAOSS PAD is the first in the KAOSS series to open up its complex internal structure and enable the creation of original control systems, while maintaining the interface that puts ease of use as an effect plug-in, with "touch pad control" at the forefront of the interface.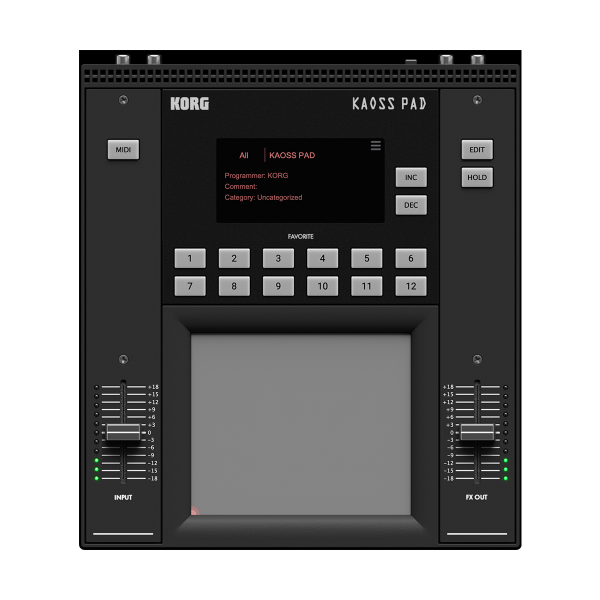 KORG Collection - KAOSS PAD is not a software version of the existing KAOSS PAD series, but a completely new design, including effect algorithms, to create a new type of effect plug-in. While maintaining the clear user interface that allows the user to control effects simply by touching the pad, the previously undisclosed internal structure has been opened up to reveal the aspect of a precise, multi-layered, multi-effect processor, making it flexible not only for performance, but also for production. KORG Collection - KAOSS PAD creates a vivid chaos on your DAW. New sounds, new music, and new scenes are coming to the world!.
For Current Users of KORG Legacy Collection: Announcement of
Server Migration Accompanying Partial Termination of Service
We will soon be migrating our server to KORG ID and KORG Shop along with the partial termination of service of KORG USER NET. We sincerely apologize for the inconvenience to KORG Legacy Collection users. We request that you follow the instructions on the page below to complete the migration procedures. Using the coupon code which will be issued, you will be able to switch from the KORG Legacy Collection series to KORG Collection free of charge.

We use cookies to give you the best experience on this website.
Learn more
Got it