News New minilogue Video with Lendrum & Forte
The Korg minilogue with Lendrum & Forte
Lendrum & Forté is the meeting of minds between London producers Fred Ireland and Fabio Lendrum. Initially making music as solo artists, they decided to merge their love for underground dance music and formed the unique working bond that they now share.
In this video they spent some time with the Korg minilogue to record a short demo. Using just minilogue, volca-beats and a laptop to layer some of the parts, this track relies heavily on the sound of true analogue synthesis.
https://soundcloud.com/lendrum-forte
https://www.facebook.com/lendrumandfo...
https://twitter.com/lendrum_forte
Product Information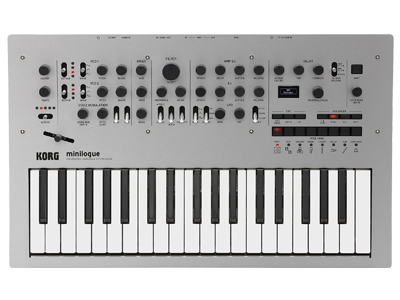 minilogue
POLYPHONIC ANALOGUE SYNTHESIZER
We use cookies to give you the best experience on this website.
Learn more
Got it