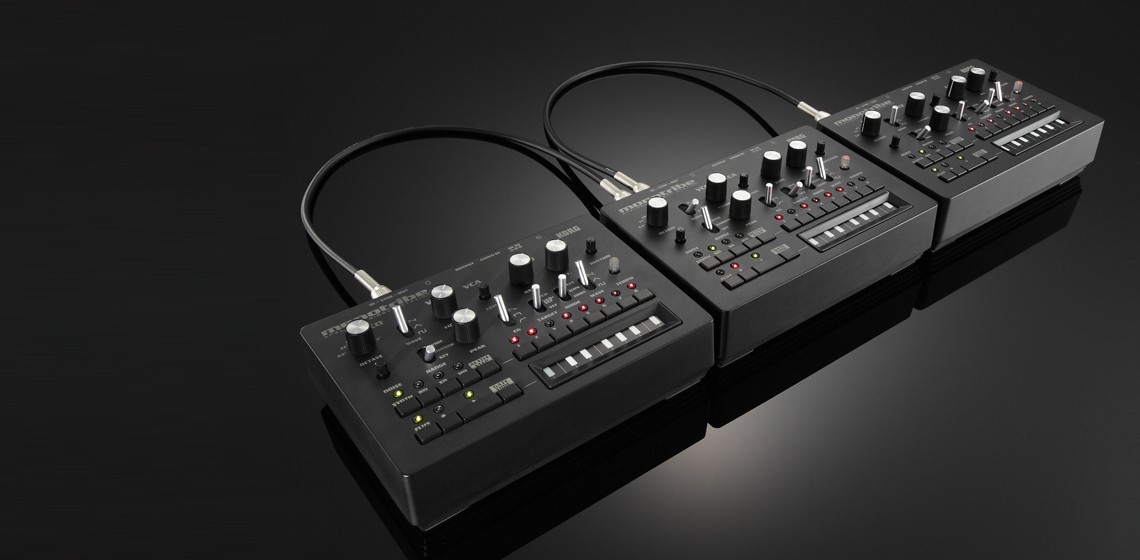 Version 2.1 is here.
Check our Support page
for the free update!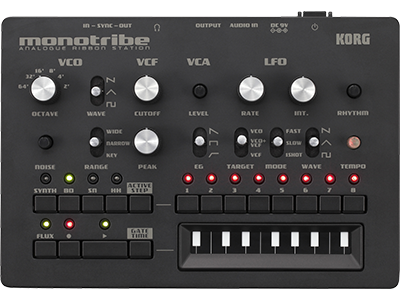 monotribe
ANALOGUE RIBBON STATION
Learn More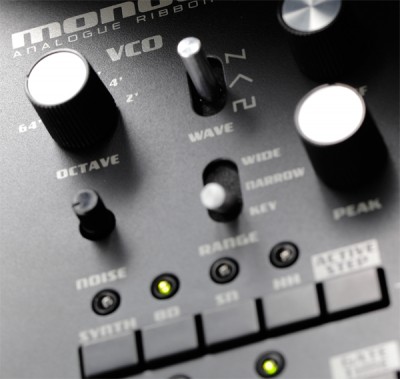 Electribe Style Groove Creation
For over a decade, Korg's Electribe Series has served as the standard tools for dance music and DJ work, and it has earned outstanding popularity, even appearing recently as a top selling iPad app.
he fantastic step key interface lives on in the monotribe, with a dedicated button for each of the eight steps. This allows real time, hands-on step editing of the drum parts and also for any synth part sequence played on the ribbon keyboard.
Active Step and Flux Mode
Active Step editing lets you remove or re-insert individual steps, creating short loop-like effects or off-beat patterns that weave in and out of complex rhythms.
The step buttons provide this Active Step control during playback, and also provide an instant return to the original 8-step sequence if needed. Flux Mode allows the creation of sequenced synth parts that are not rigidly tied to the step grid, providing more musical versatility. The creation and morphing of edgy beats and stuttering rhythms have never been easier.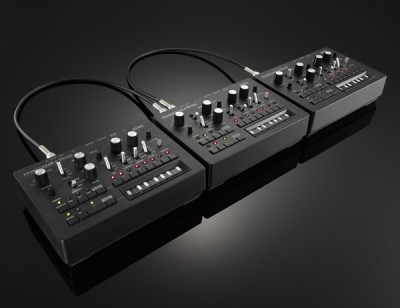 Sync Jacks: A Return To Modular
The monotribe provides both Sync In and Sync Out jacks, empowering multiple monotribe units to play and work together for a synchronized performance. Not just other monotribes either. Audio line level pulses can trigger the Sync Input so that the monotribe can be synchronized to a DAW system, for example. In addition, the polarity of the pulse waveform can be changed for both the input and output, so you can enjoy synchronized performances with a variety of equipment with Sync connections.
On-The-Go Groove Making
Light, compact, and portable, the monotribe is great on the go. Equipped with a built-in speaker and powered by six AA batteries, it is completely self-contained and ready to deliver hours of enjoyment wherever you take it.