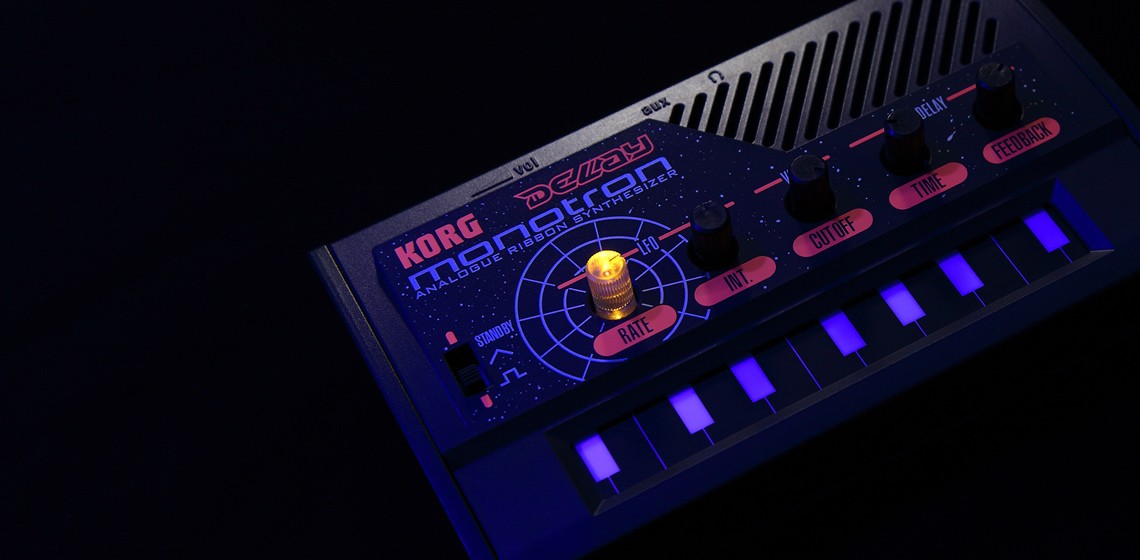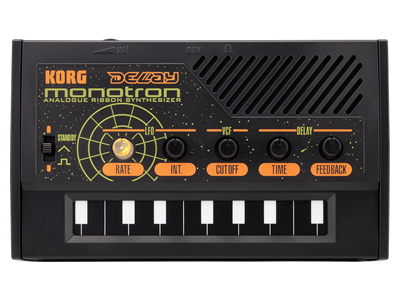 monotron DELAY
ANALOGUE RIBBON SYNTHESIZER
Learn More
Related Products
The monotron DELAY features a Space Delay that can produce intense, analog-like echo effects.
Go Anywhere Analog: That was the theme behind the remarkable battery-powered and palm-sized analog synthesizer that Korg dubbed the monotron. Now the powerful and fun-to-play monotron is joined by two new siblings. Each is played from a ribbon controller keyboard with newly added features. The monotron's simple operation and ease of use (5 knobs and 1 switch) is alive and well, inviting hours of enjoyment and musical exploration.
KORG monotron x DUO x DELAY : The song features all the monotrons !
Space Delay offers analog-style echoes
New LFO with selectable triangle or square waveshape
Wide-range ribbon controller keyboard
Original Analog (VCF) Filter taken from the classic MS-10 & MS-20
Aux input jack lets you apply filter/delay to any audio source
Built-in speaker and battery power for Go Anywhere Analog sound
Headphone jack for private use
KORG "monotron DELAY" Analogue Ribbon Synthesizer
KORG monotron DELAY x monotribe = Future Dub Sound!!!!!!
KORG monotron DUO & monotron DELAY -introducion-
We use cookies to give you the best experience on this website.
Learn more
Got it