News Titus Leong - Winner of the KORG Junior Piano Competition 2018 Singapore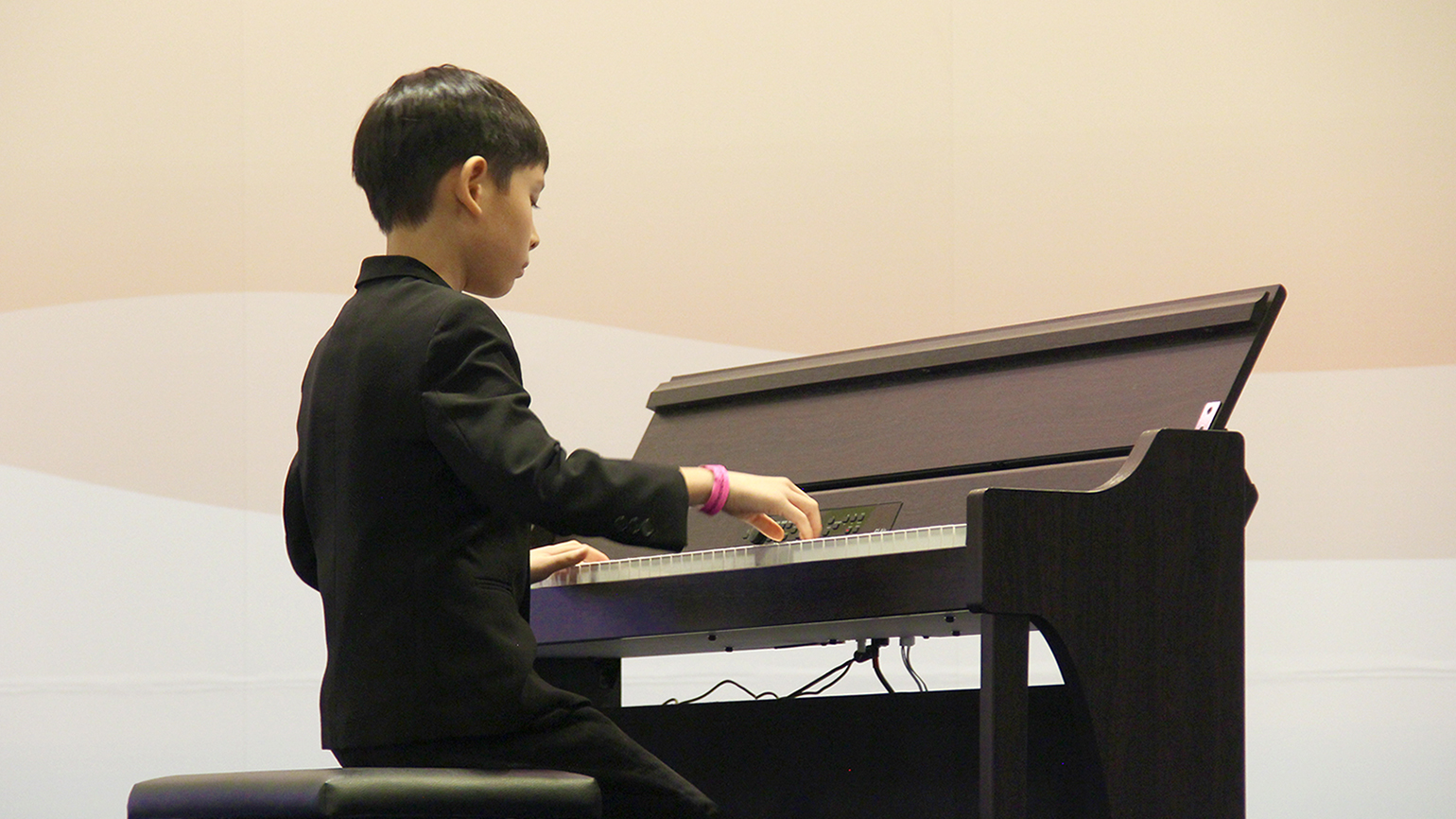 A Look Back at the KORG Junior Piano Competition 2018
The KORG Junior Piano Competition 2018 was the first-ever KORG digital piano competition for young students in Singapore. Jointly organised by KORG, POPULAR and City Music, it offers young aspiring pianists in Singapore aged 10 and under a wonderful platform to showcase their budding musical talents on a nationwide stage.
Over 70 enthusiastic young contestants registered for the auditions which were held at various POPULAR Bookstore locations islandwide during the month of December 2018. Each participant played one solo piano recital piece chosen from eras of Western classical music on state-of-the-art KORG digital pianos for the judges in front of a live audience in-store, for the chance to perform on-stage at the Grand Finals at POPULAR BookFest2018 Singapore.
In the end, 23 finalists were shorlisted to compete in the Grand Finals in front of a live crowd and an esteemed panel of judges on the final day of the POPULAR BookFest2018, the largest annual book festival in Singapore, held at Suntec Singapore Convention & Exhibition Centre on Sunday, 23 December 2018.
After almost 2 hours of spirited performances by our talented finalists and much deliberation by the judging panel, and following a special virtuoso guest performance by Lucas Fam aka Pianominion (who was also one of our judges) -- 10-year-old Titus Leong was crowned the winner of the first KORG Junior Piano Competition in Singapore.
KORG Singapore caught up with Titus recently for a chat and to perform a rendition of his Grand Finals classical piece, "Toccata in A Minor" by Isaac Berkovich on the KORG C1 Air Digital Piano.
"Toccata in A Minor" (Isaac Berkovich) performed by Titus Leong on the KORG C1 Air Digital Piano.
We use cookies to give you the best experience on this website.
Learn more
Got it