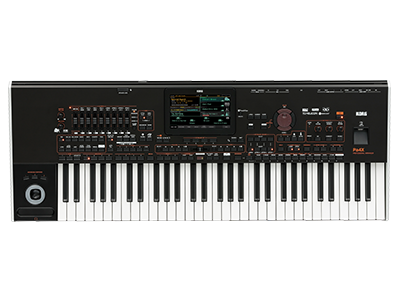 Pa4X ORIENTAL
PROFESSIONAL ARRANGER
Lees meer
Gerelateerde websites
Gerelateerde producten
Breng je KORG Pa4X op het NEXT-niveau!

KORG is verheugd Pa4X OS NEXT te kunnen aankondigen; het nieuwe besturingssysteem voor de Pa4X Professional Arranger.
Pa4X OS NEXT is een frisse, nieuwe benadering van ons vlaggenschip onder de arrangers: de Pa4X wordt voorzien van een vernieuwde, verleidelijke, donkere en stralende display, en nieuwe, technologische vooruitgang stuurt krachtige features aan die prachtig, hedendaags muziekmateriaal opleveren.

Dit is meer dan een simpele update: het voelt als een volledig nieuwe arranger in de Pa-serie, aangezien OS NEXT de lat voor waar een professional arranger toe in staat is veel hoger legt. Dit komt doordat we het hier hebben over een nieuwe kijk op hoe we de krachtigst mogelijke arranger aan muzikanten van over de hele wereld kunnen leveren.

Zoals gebruikelijk levert KORG dit besturingssysteem gratis aan bestaande gebruikers. Vanaf de start van ons Pa-serie-avontuur hebben we geprobeerd geweldige, nieuwe features te bieden door middel van software-updates (terwijl andere bedrijven hun updates doorvoeren in nieuwe keyboards). Een KORG Professional Arranger is ontworpen om te blijven groeien, waardoor de waarde over de jaren stijgt.

Aanvullend op verbeterende prestaties door middel van gratis software-updates, behouden KORG arranger keyboards hun waarde doordat ze sound- en style-data van voorgaande modellen kunnen lezen. Wanneer je denkt dat het tijd is om te switchen naar je volgende arranger, doe je dat samen met je sounds, songs en styles.
Bij KORG Professional Arrangers staat technologie in dienst van de muziek! Pa4X OS NEXT is vanaf vroege Mars2019 beschikbaar.

Hier vind je wat nieuw is in de gratis Pa4X OS NEXT-systeemupdate.
Pa4X OS NEXT Introductievideo
Nieuwe helder-donkere GUI (Graphical User Interface)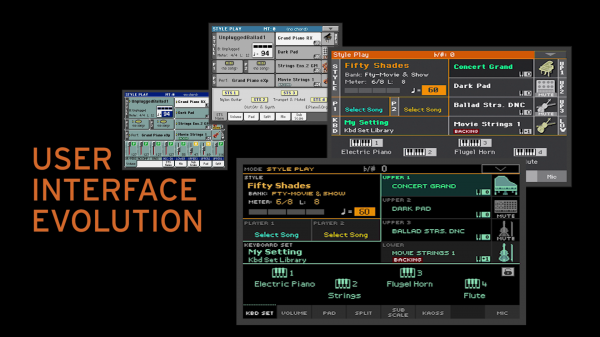 KORG's Professional Arrangers waren de eerste die waren voorzien van een touchscreendisplay, wat de interactie tussen het keyboard en de bespeler gemakkelijker en natuurlijker maakt. Sindsdien zijn muzikanten over de hele wereld de kracht en gebruiksvriendelijkheid van touchscreendisplays gaan waarderen. Pa4X OS NEXT brengt dit naar een nieuw level door het aantrekkelijker en gemakkelijker in gebruik te maken. Het is niet noodzakelijk een heel nieuwe werkmethode aan te leren. In plaats daarvan kun je er juist van genieten de geavanceerde GUI te gebruiken.
Met Pa4X OS NEXT blijven we dezelfde ordening van GUI-elementen bieden, je vindt ze waar je ze verwacht, terwijl we gebruikmaken van kleurcontrast zodat de meest relevante componenten op de voorgond treden, terwijl statische elementen onopvallend in de achtergrond aanwezig zijn. De kleurcodering is duidelijker dan ooit en helpt je daarmee je weg te vinden in de kracht van Pa4X OS NEXT in een veelkleurige wereld.
Direct reading of User Samples from disk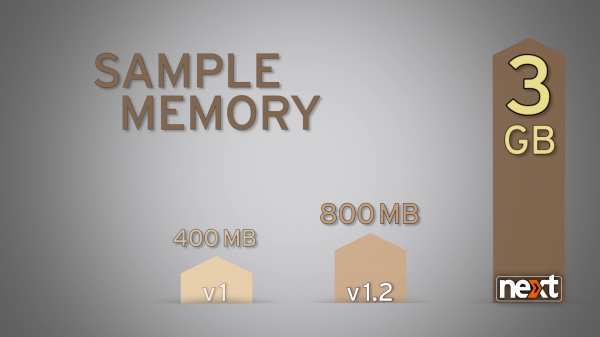 The User Sample memory is now more than three times larger! You can now load 1.5 GB of User Samples, which becomes 3 GB when using our fast compression algorithm.
Easily Copy Keyboard Sets
You can now copy Keyboard Sets between Styles and Song Book Entries to easily shift programming to other songs and styles.
Improved mono solo instruments
The Mono Legato and Portamento Time parameters have been revised to make monophonic solo instruments more realistic when playing legato. By finely adjusting the timing and stretching when connecting notes, the sound will now play smoothly making it more inviting for the performer and audience. There are a few new sounds showcasing this new feature.
Improved Drawbars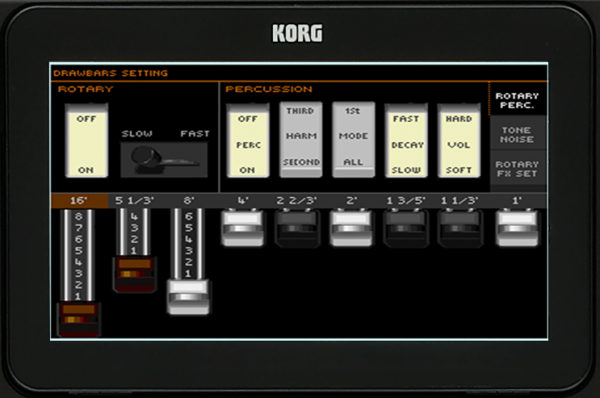 Drawbars organs are so important to many musical styles and the Drawbars page has been revised to feel more like the classic organ console. And the drawbar sound has also been refined to be even better!
Consolidated Record dialog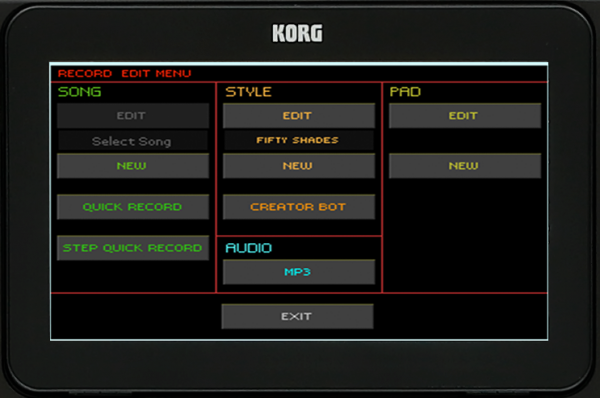 When pressing Record, you can now choose what you want to record - independently from the current Operating Mode. Record styles, songs, pads, or access the song's Quick Record or the style's Creator Bot, as well as recording everything to an MP3 file: you can now quickly and easily choose what you want to record.
Improved Quick Record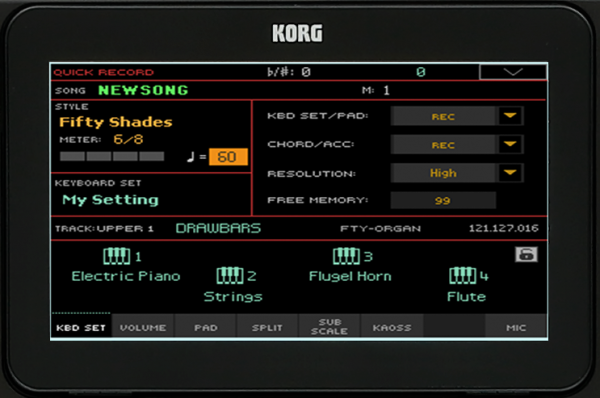 Quick Record is the fast way to create your own songs with the accompaniment of our styles. This is now more straightforward making it the same as the main page using just a few record indicators in the mix. No
Get wired!
It is now very easy to connect small keyboards, mixing surfaces, percussive pads – the full catalogue of our KORG nano series of controllers! Just connect them to the USB HOST port, choose the dedicated MIDI Preset, and you are ready to go with a pad controller, second keyboard or remote control of the sound.
General improvements
While we were there, we also added the ability to select more Song Book entries at once, lock the selected Keyboard Sets, remotely control the Synchro Start/Stop function via MIDI and of course tightened and smoothed out the whole performance system.
* Important Note on updating your Pa4X
Depending on the production lot of your keyboard, the Pa4X accepts the update package with one of these two extensions: "PKG" or "UPD".
To know which type of package your Pa4X requires turn it on while pressing and holding INTRO 1. After the calibration procedure the display will ask you to select either "a valid PKG file" or "a valid UPD file". To avoid any damage to your Pa4X, download and install only the required package and be sure to follow the instructions provided.