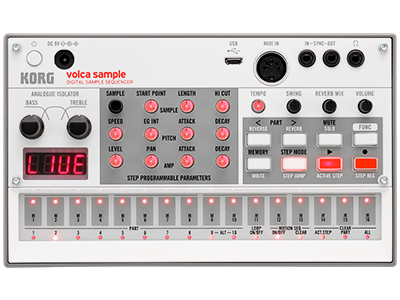 volca sample2
DIGITAL SAMPLE SEQUENCER
Lees meer
Gerelateerde websites
Gerelateerde producten
Bonus Packs
Hier zijn de gratis te downloaden Bonus packs voor de volca sample 2.
Om deze in te laden heb je de de volca sample librarian nodig die beschibkbaar is in de downloadsectie.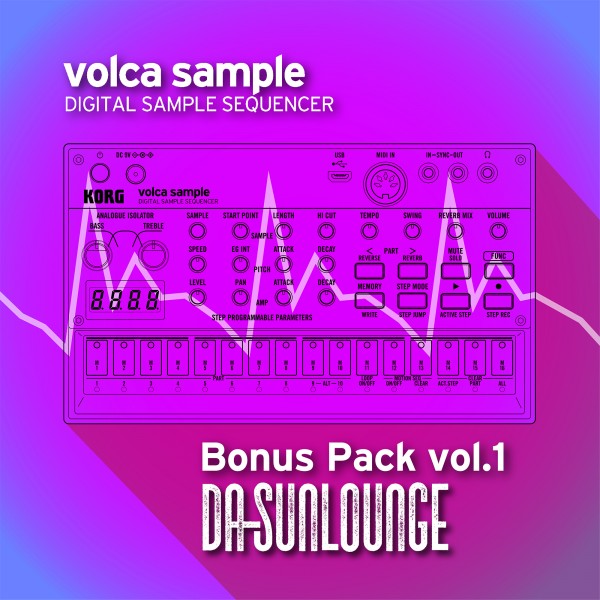 200 kakelverse samples en 16 sequences voor de Korg Volca Sample 2 door Da Sunlounge

"Met behulp van oude sampler-trucs om de samples omhoog en weer naar beneden te pitchen, propte ik een beetje extra in het geheugen en bereikte dat bekende gruizige, klassieke sampler-gevoel in het proces. Deze samples nemen je mee naar de klassieke deephouse-vibe van de jaren 90/begin 2000, verweven met sporen van moderne house. De apparatuur die wordt gebruikt om deze samples te maken, bestaat uit de Korg Prologue, Korg Volca Drum, Arp Odyssey, Korg Poly 61, plus verschillende iconische vintage synths en elektrische piano's, vintage drummachine-samples uit de jaren 80/90, aangevuld met originele vocale hits."
Da Sunlounge, gevestigd in de Midlands UK, begon meer dan 20 jaar geleden met dj'en in de deep house scene. In de begindagen van zijn carrière was hij mede-gastheer van de succesvolle 'Travelling Without Moving'-avond, waarbij hij de 1210's bij vele gelegenheden deelde met mensen als Terry Francis, Clive Henry (Peace Division), Andy Wetherall, Rob Mello, Atjazz, Digs 'n'Woosh, Rocky, Elliot Eastwick, Fred Everything, A Man Called Adam, House of 909, DIY en nog veel meer.

Zijn muziek vond zijn weg naar frontcover-mounts als Mixmag, compilatie-cd's van Fabric, Defected, Ministry of Sound, Mn2S, NRK en Hed Kandi. Plus videogames, waaronder de succesvolle interactieve DJ-game 'FUSER', uitgebracht in 2020.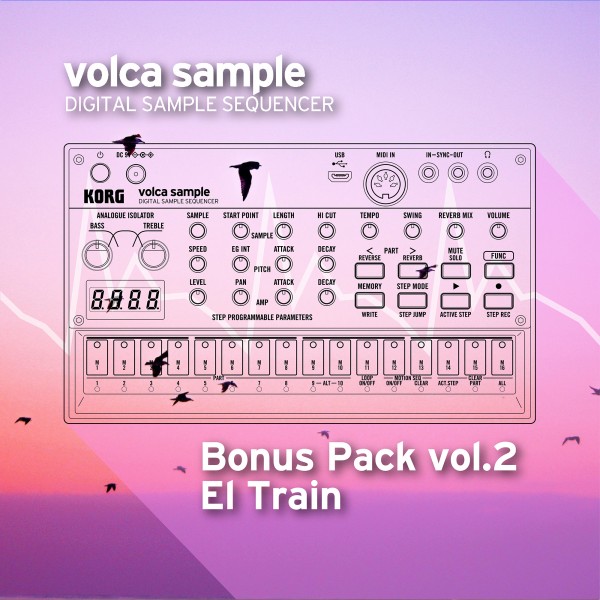 "The pack is a culmination of the different genres of music that I try to fuse in my productions, from smooth laidback Hip Hop to more uptempo House/Garage grooves. I have uniquely crafted all of the sounds in the pack, using both live instrumentation and synthesized sounds, giving you a huge selection of everything from hard hitting kicks and snares, to soulful synth, guitar and vocal stabs."
Brighton born Producer and DJ Luke Nyeke aka El. Train is known for his ability to blend together Hip-Hop, R&B and Electronic beats with a heavy nod to the US West Coast beats scene. In the last few years El Train has released music on labels such as Kitsune, Darker Than Wax and Jakarta Records. His self released debut album 'Puzzles' was released in June 2019 and has been followed up with a string of single releases throughout 2020. El. Train's list of collaborators includes Pip Millett, Iyamah, Age of L.U.N.A., Jerome Thomas, Barney Artist, Cold Callers, Kudu Blue, Sidders, Zilo, Kallitechnis and Miki Rose.