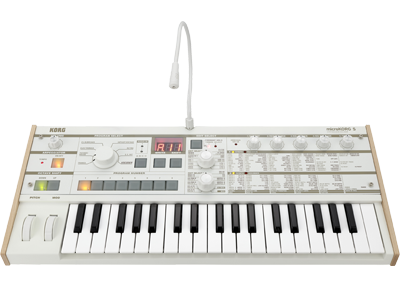 microKORG S
SYNTHESIZER/VOCODER
Learn More
Related Sites
Related Products
Related Accessories
Shape your sound, bring it anywhere.
The microKORG S continues to build on the success of the original.
With a serious sound, ubiquitous design, and superior build quality, the microKORG analog modeling synthesizer became an instant world standard when it was released in 2002. Since then, the microKORG has found its way into the hands of musicians far and wide, and now, receives an update to ensure it will remain one of the world's most beloved synthesizers for years to come.

The new microKORG S features a built-in 2+1 speaker system with power that far exceeds its size. Its body sports an elegant white motif, and features new presets that represent the sounds of a new generation. Beneath the microKORG S's sophisticated exterior hides a sound engine both brutal in strength and universal in application.
microKORG S - Introduction Movie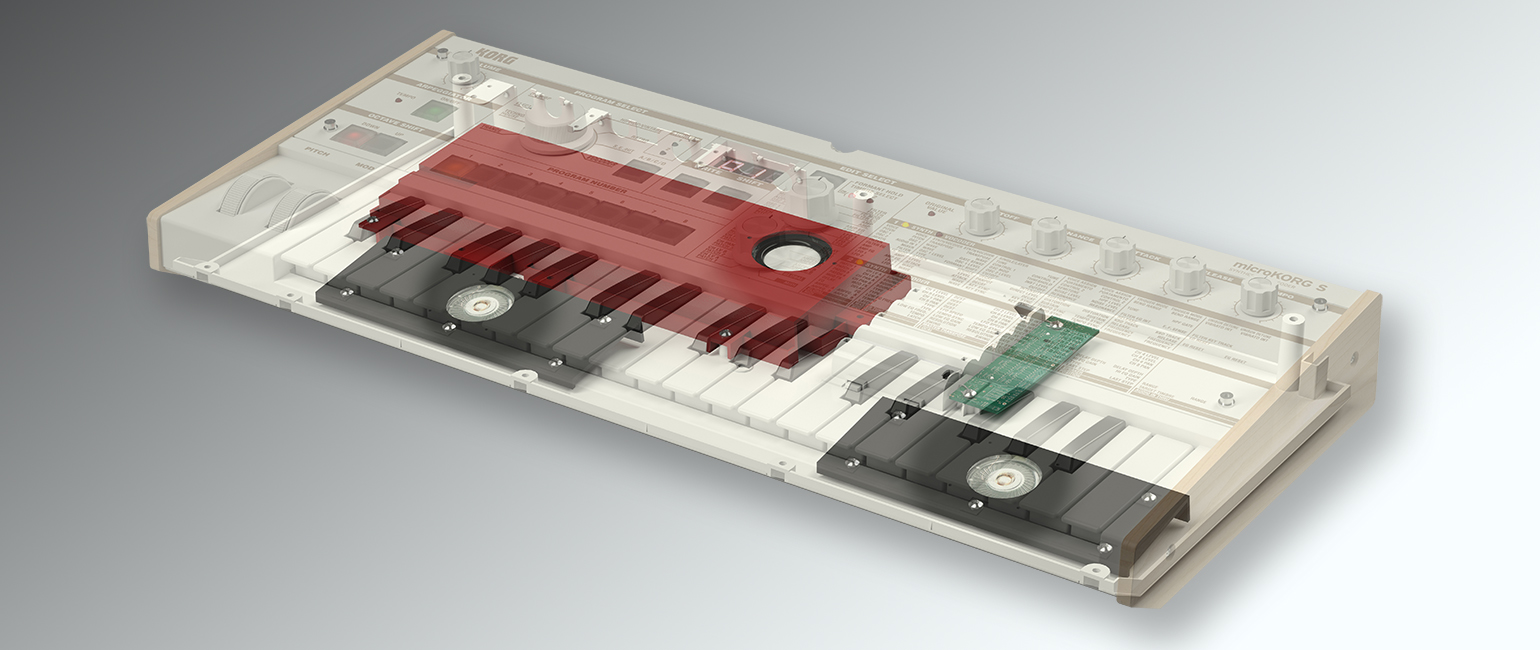 Built-in 2+1 speaker system ensures a rich and full sound at any volume
Inside that compact body of the microKORG, we've included a carefully constructed speaker system consisting of stereo speakers with clear imaging, plus a woofer that emanates a startling amount of low frequency. The chassis uses a new box structure, and the combination of ample box volume and a bass reflex port takes full advantage of the speakers, thereby delivering a rich sense of volume that exceeds the size of the speakers, a clear sense of positioning, and a rich low-frequency range. In addition to the battery-powered operation of the existing model, the inclusion of the built-in speakers allows an easy yet full-fledged performance experience even in an environment where there is no power supply or PA.

Since the speaker box is contained within the chassis of the instrument, the vibrations from the speaker can be felt through your fingertips. This tactile feedback allows you to experience the same subtle and dynamic response as when playing an acoustic instrument or electric piano.
Increased memory, new programs, and additional user programs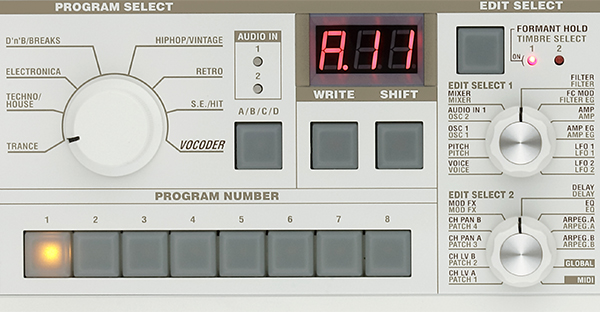 The memory capacity has been increased from the original microKORG. Mainly centered on simple and present sounds that shine on stage, we've added 64 powerful preset programs that meet the needs of the changing music scene, including clearly defined and punchy leads, electric pianos that sound great in an ensemble, and powerful and solid basses. In addition, we've also newly provided 64 additional slots for user programs, so you can save your own original sounds without overwriting the presets. This encourages a sound design process that's ideal for this instrument: select a sound that you like, and edit it.

Elegant new design retains the spirit of the original
The microKORG's distinctive form has been beloved worldwide for more than ten years. The microKORG S adds speakers, yet carries on the looks and compactness of the original. In addition, the front panel features an elegant white reboot, updated with maple wood for the side panels.
Favorite Select function
There's a new Favorite Select function that lets you assign up to eight of your favorite programs. Since this lets you instantly recall the sound you need, it makes live performance even more convenient.
All of the functionality of the original microKORG, plus so much more
This new instrument carries on all of the original microKORG's functionality, including the ease of selecting a program of a desired musical genre and then editing the selected sound, a vocoder with an included miniature microphone, and battery operation that allows you to perform anywhere. As a beginner's first synthesizer that's easy to use, as a supplementary live synth for the stage, or as a sound module for production, the microKORG S will continue to play a role in every music scene around for many years to come.
ACCESSORIES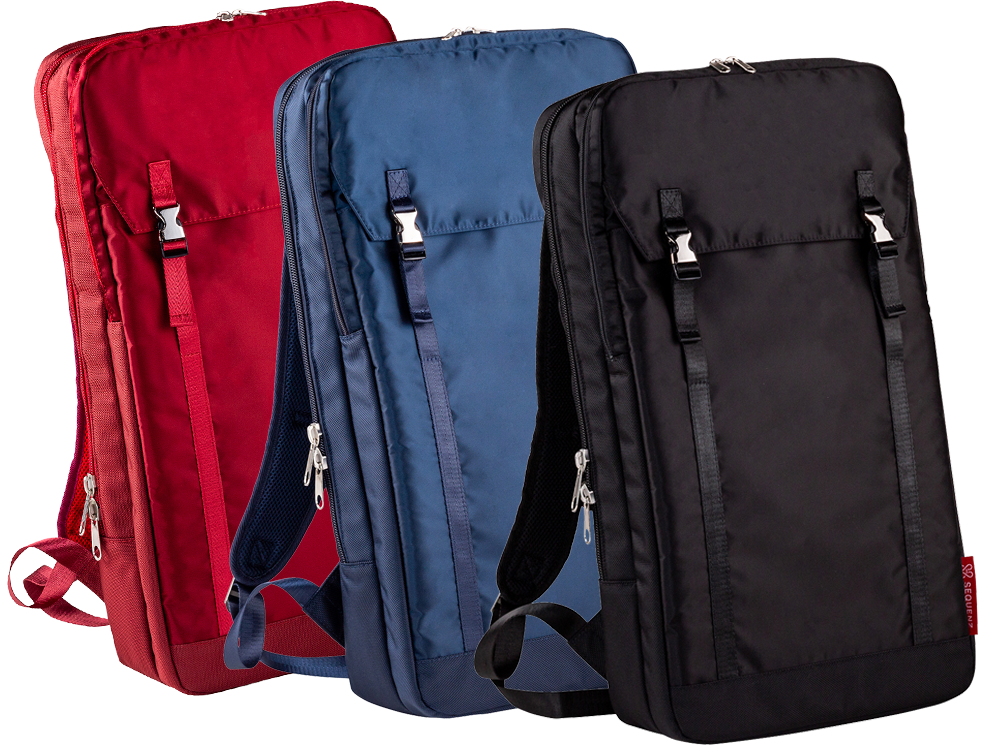 SEQUENZ MP-TB1

A multi-purpose backpack that nicely holds a compact synth.
We use cookies to give you the best experience on this website.
Learn more
Got it